Mitsubishi Motors Adds More Standard Features to the New Outlander PHEV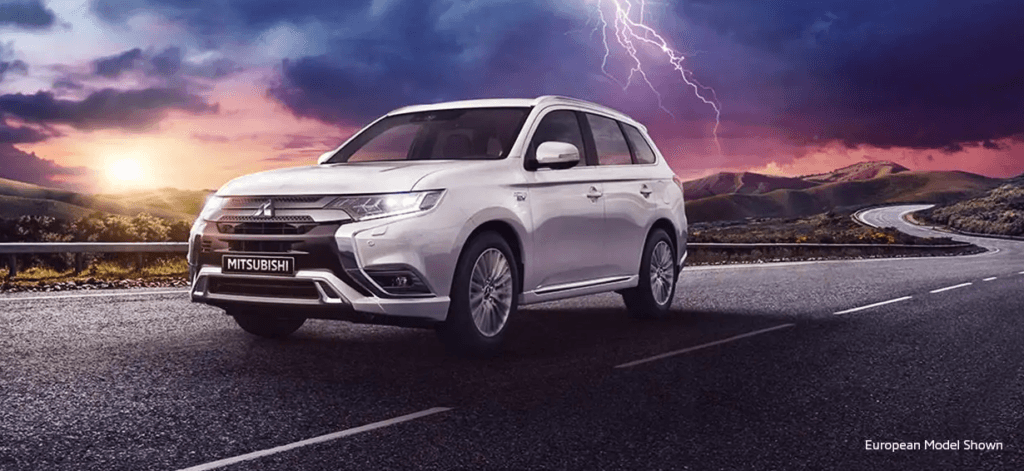 Mitsubishi has been releasing new generation models of almost every nameplate in the lineup, and with the recent release of the Mitsubishi Outlander PHEV, the new upgrades certainly make it stand out from the competition, or at least match it. Mitsubishi Motors is working on some new things with the Renault-Nissan-Mitsubishi Alliance, such as Ralliart Special Edition models and possibly a high-performance SUV if the Mitsubishi XFC Concept is anything to go by. Following the announcement of the new 2023 Outlander PHEV, Mitsubishi released the pricing, and it seems pretty fair given the upgrades and new standard equipment.
Starting MSRP
Back in 2022, the starting MSRP for the Outlander PHEV was $36,995 (plus destination fee). Compared to competitors, with a range of $29,590 – $49,890, this was a nice middle spot for the Mitsubishi plug-in hybrid. Automakers are known for increasing the price of vehicles every year, even if the changes are minimal to none. Even with all the new upgrades and standard equipment, Mitsubishi still keeps the starting MSRP roughly the same, now starting at $39,845 (plus destination fee). Considering the federal tax credit that it may be eligible for, that increase could pay for itself come tax season.
What's New for 2023?
A lot more than usual. When it comes to power and range, the 2023 Mitsubishi Outlander PHEV comes with an all-new version of Mitsubishi Motors' plug-in hybrid electric drivetrain. Able to deliver a combined 248-horsepower and 332 lb-ft of torque, the total range and all-electric range (AER) saw a nice increase. Now, the Outlander PHEV can drive a total of 38 miles when solely using electric power, and is expected to have a total range of 420 miles. Moreover, the overall fuel economy is estimated at a 64 MPGe (miles-per-gallon equivalent) rating.
New standard features have become commonplace in the Outlander PHEV with a new generation of the brand's signature Super All-wheel Control (S-AWC) all-wheel drive system standard across the lineup. Two new safety features have been made standard, Predictive Forward Collision Warning (PFCW) and Lane Departure Warning and Prevention (LDW & LDP), and the new comfort features have become standard past the mid-tier, with the total lineup made up of the ES, SE, SE with a Tech Package, SEL, SEL Touring, SEL Premium, and the 40th Anniversary Edition. These comfort features include leather upholstery and heated seats, and more cargo space in every trim.
Yes, compared to its competitors, the 2023 Mitsubishi Outlander PHEV offers passenger space and more cargo space. The seating capacity may only be for five passengers due to the larger battery pack, but the Outlander PHEV now has the largest cargo volume found in the compact SUV segment. Its maximum cargo capacity is 66.6 cubic-feet, plus in-floor storage compartments for small non-essentials. It's pretty clear that the new 2023 Mitsubishi Outlander PHEV is giving the competition a run for its money, and consumers can find plenty of features available without breaking the bank, another plus for anyone looking to go green and still drive an SUV.
We're looking forward to what's new for Mitsubishi Motors, and you can follow along with us on University Mitsubishi social media. If going green is in your future, consider getting a new 2023 Mitsubishi Outlander PHEV from University Mitsubishi.
Photo Source/Copyright: Mitsubishi Motors