Mitsubishi Might Have Plans for a Pickup Truck in the U.S.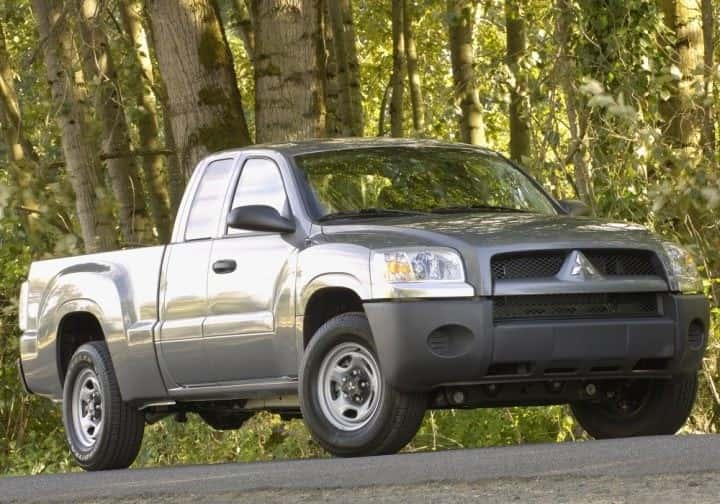 Mitsubishi has brought forward many new surprises over the last year. They debuted the Mitsubishi Eclipse Cross, released two limited edition trims, one for the Mitsubishi Lancer and the other for the Mitsubishi Outlander, and one of Mitsubishi's brands is starting an all-electric commercial truck line. To further expand their lineup in the U.S., Mitsubishi may finally bring pickup trucks (and a new sedan) to the states.
Let's take a step back. Mitsubishi hasn't released a truck in the states since 2009, with the Mitsubishi Raider having only survived a few years (2005 – 2009) before production was ceased. Sales just started dropping after 2007, with a total of three sold in 2010! Now in 2017, with the revitalized brand expanding their crossover and SUV lineup, Mitsubishi Motors is hitting the design table with plans to build a pickup truck, and they're not alone. Nissan-Renault will be donating parts to Mitsubishi for this truck, which could mean great things.
Now, there's no definite word on whether this pickup truck will really happen, but if it's riding on the same platform as the Nissan Frontier, then it's safe to say both companies will play a part in designing the new model. Let us point out though, that the Frontier has struggled a bit and received mixed reviews. It could use some sprucing up in terms of fuel economy and safety features, and let's face it – technology for fuel economy and safety has evolved so much that such standards are much easier to meet.
Alongside the possibility of a new pickup truck, Mitsubishi is taking a look at bringing a new sedan to its lineup. After ending production on the Lancer and Lancer Evolution models, Mitsubishi Motors may want to bring in some diversity. The automaker is focused on SUVs and crossovers, but they're not completely shunning smaller cars. Again, due to their growing alliance with Nissan-Renault, Mitsubishi may borrow one of Nissan-Renaults sedan platforms for a new model. We can't say we're surprised; before the Lancer was discontinued, there was a little talk about the Mitsubishi Lancer getting a Nissan-Renault platform.
We'll just have to wait and see. With all of Mitsubishi Motors' manufacturing plants overseas, we may not hear of either models debut for awhile.
Photo Source/Copyright: InsideCarNews.com; Mitsubishi