Mitsubishi Lancer Evo X Still Going Strong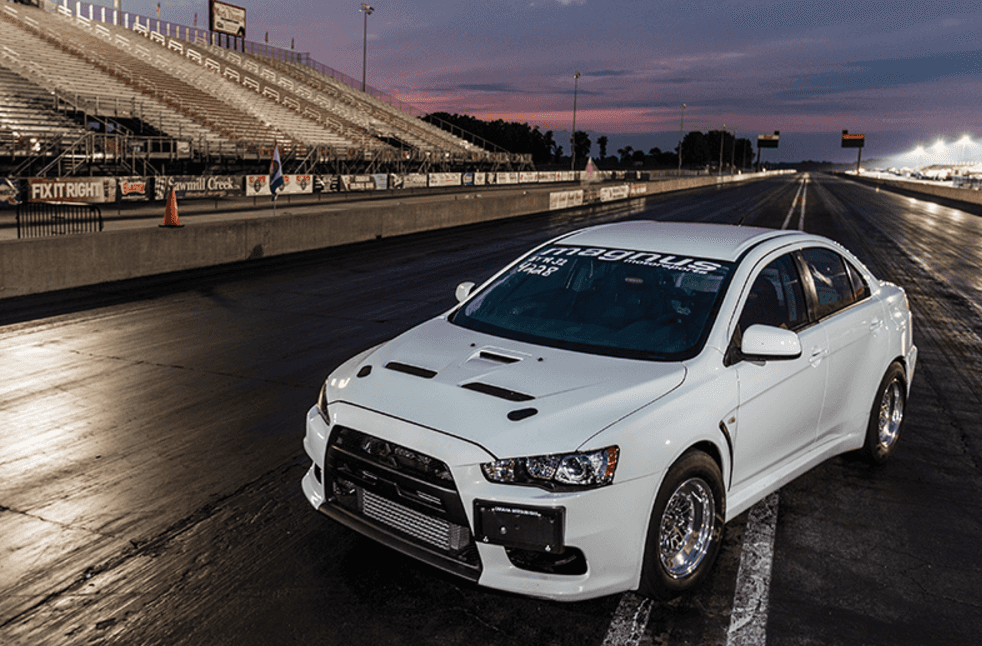 Back when the Mitsubishi Lancer Evolution was discontinued, it wasn't a large shock. However, the last generation of the Lancer Evo, dubbed the Lancer Evo X, is still kicking it on the track. Believe it or not, when Mitsubishi first entered American soil in 1982 with their automobiles, it was all about racing. Their Galant Vr-4 was named Motor Trend Car of the Year, and in 1989 they won the WRC1000 and RAC Rallies. The first Mitsubishi Lancer wasn't around then, its first generation being produced in 1992, but soon after its debut it became a racing favorite.
Today, the Lancer Evo X is known as a drag racecar. People like to drive them, and organizations that like to modify vehicles love to tinker with them. We actually covered some modifications to add horsepower to your Lancer not too long ago. Well, Extreme Turbo Systems, a developer involved in the GT-R quarter-mile world record battle, got their hands on a Mitsubishi Lancer Evo X and really turned the dial. It's horsepower was in the 1500 range.
With a new turbocharger, the Lancer Evo X smashed its previous racing record, completing a quarter-mile in 8.48 seconds. To put that into perspective, that's a whole second faster than the 2018 Dodge Challenger Demon. Of course, the Demon is a factory production vehicle and this Lancer Evo X is an aftermarket modified racer, but still, it's impressive!
Ready to get and modify your own Lancer Evo? Well you're in luck! Here at University Mitsubishi we actually sell Lancer Evolution engines. Contact us to find out more, or go straight to our service department and make an appointment.
Photo Source/Copyright: dsportmag.com