Mitsubishi Lancer Evo Final Edition Available Here!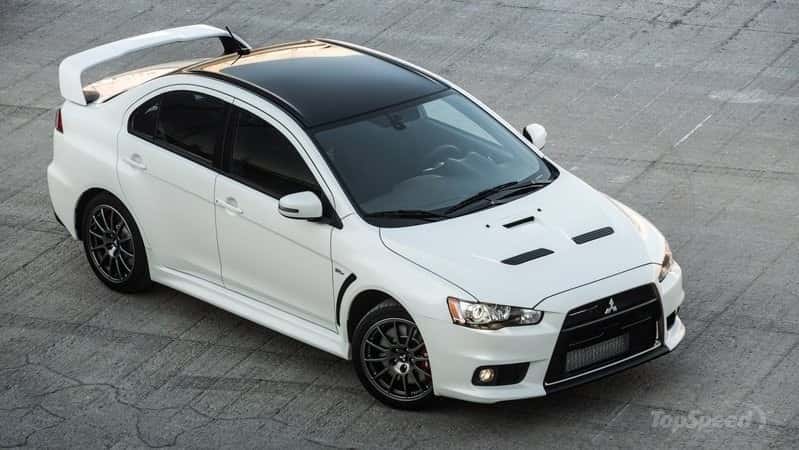 Last year we learned that Mitsubishi would end production on the Mitsubishi Lancer Evo cars and would only produce 1,600 of the final-edition models.  Lucky for us, we still have two out of the limited-production 2015 Mitsubishi Lancer Evo Final Editions available.
Priced under $40,000, the Lancer Evo Final Edition gives buyers a lot of bang for their buck. The Lancer Evo Final Edition is equipped with a 303 horsepower engine that has 305 lb-ft torque. In tribute to its original sports car roots,  the final trim is only be available with a 2.0-liter engine paired with a  5-speed manual transmission. Each car has a black headliner and red accent stitching on the seats, steering wheel, and shift knob, as well as Final Edition badging on the trunk and a numbered plaque on the center console. The vehicle gets 17 MPG in the city and 23 MPG on the highway.
The first turbocharged, all-wheel-drive Mitsubishi Lancer was introduced to the U.S. market for the in 2003. Since its original creation, the car has seen ten design generations and the Evo's last is easily one of its best generations.