Mitsubishi FUSO Brings eCanter to New York City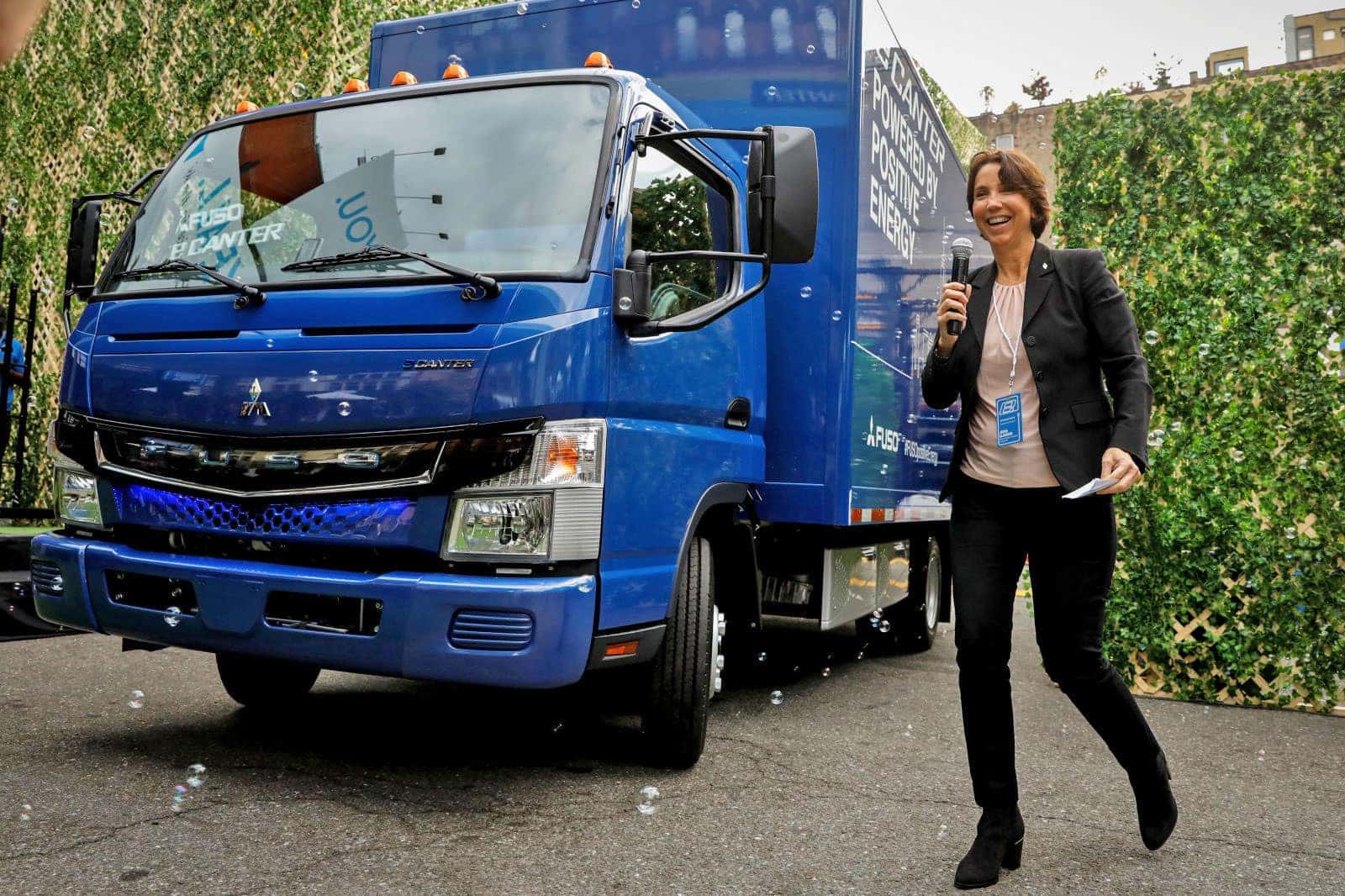 Wow, who knew producing an electric truck could happen so quickly? Not too long ago, Mitsubishi FUSO started a small-series production of the eCanter, and now trucks are coming to the U.S. Where will the new electric truck show up first? In one of the largest cities, the Big Apple, New York city.
Since the eCanter could be a great truck used to make deliveries around the city, UPS will be getting their hands on three of the trucks, and eight more will go to four non-profit organizations. That means only 489 left for the small-scale production, set to last for about two years while battery technology improves. While waiting, a partnership with StoreDot might get some fast-charging technology from an Israeli company for Mitsubishi's smaller truck.
That's not to say the technology available now isn't doing its job. At the moment, the eCanter can lug around 10,000 pounds for 62 miles – great for making deliveries within the city. Soon, larger Class 7 electric heavy duty trucks will be on the way, too. In fact, Daimler Trucks, owner of the Mitsubishi Fuso eCanter trucks, is set to bring out a larger model in December 2017.
At the moment, the small-series production is focused on light trucks it would seem, in the same category as the Ram 3500. Once it passes a payload limit of 14,000 pounds, the target of the truck being a class 4 truck with a GVWR of 15,995 pounds won't be too far off. Secondly, because this is a two-year trial run, Mitsubishi FUSO will also be basing the rest of production on the feedback it receives. The original goal was to have a 100-mile driving range and multiple options for buyers to trade out mileage for payload, so we'll see how things move along based on the venture in New York City.
Interested in the new path being paved by automakers and electric automobile technology? Let's talk about it on social media.
Photo Source/Copyright: engadget.com