Mitsubishi has a Fuel Efficient Lineup, Including the Mitsubishi Outlander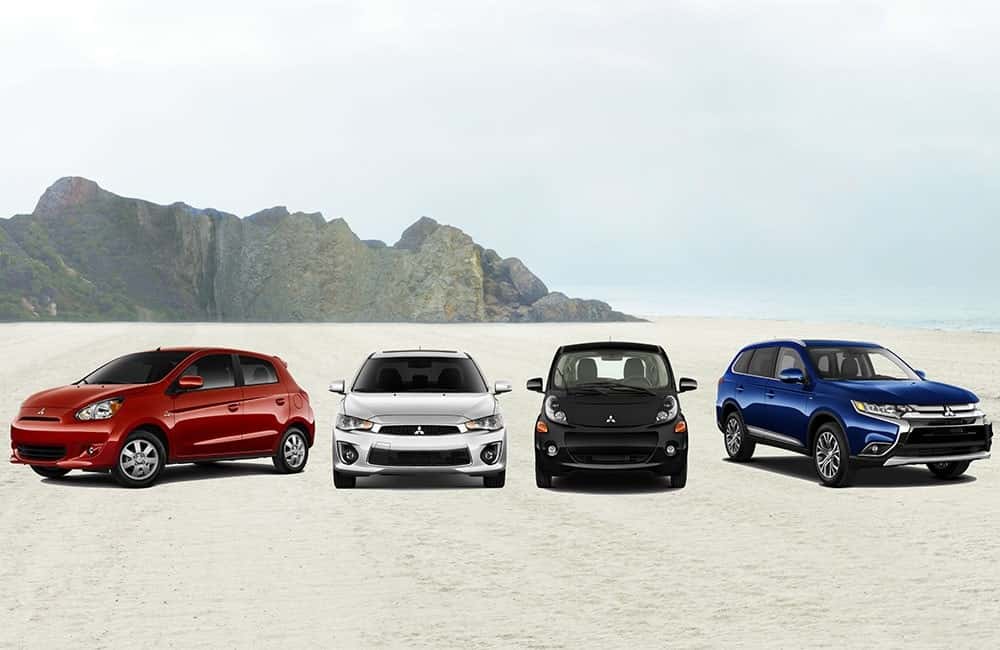 The importance of fuel economy is just another reason to talk about Mitsubishi's lineup, which includes four fuel efficient cars in various car classes — the Mitsubishi Mirage, the i-Miev, the Lancer, and the Mitsubishi Outlander.
Fuel economy is a big deal when car shopping today. While modern tech features are great to have, tech changes all the time, but how far your car will take you on a tank of gas is forever. No matter how fancy a car may be, its fuel efficiency matters.
The streets today have many car makes and models driving around, but there are four popular categories of cars you are almost always sure to see on the road: SUVs, subcompact cars, sedans, and most recently, hybrids and electric cars. So let's take a look at what Mitsubishi has to offer in these categories for fuel economy.
SUV: Mitsubishi Outlander
To start off with the big boys, the Mitsubishi Outlander is still a top pick for a crossover vehicle. That may be why it doesn't stay in one place and can fit in several car classes. According to the Insurance Institute for Highway Safety (IIHS), the 2016 Mitsubishi Outlander is a small SUV and received a top safety pick from IIHS for front crash prevention. Also known as a compact sport utility vehicle, the Mitsubishi Outlander has a fuel economy of 25 MPG in the city and 31 MPG on the highway.
Subcompact Car: Mitsubishi Mirage
The Mitsubishi Mirage is a subcompact car, and we already suggested why it's a great car for road trips. In case that wasn't enough, here's the short version. The 2017 Mitsubishi Mirage is a four door, five passenger vehicle with Apple CarPlay, Android Auto, a Bluetooth hands-free phone system, and a fuel efficiency of 37/43 MPG city/highway, starting at $12,995. Need we say more? If the Mitsubishi Mirage is too small for you, check out the full-size Lancer…
Sedan: Mitsubishi Lancer
…because we're also highlighting all that good stuff about the Mitsubishi Lancer here. We could tell you all about the Bluetooth technology in the Mitsubishi Lancer, or how it's a great family car. We could even give it a pat on the back for its convenient safety features, but if you want to hear the good news about the Mitsubishi Lancer's fuel economy, we have a few words: 27 city and 35 highway MPG.
Electric: Mitsubishi i-Miev
Hybrids cars have been gearing up lately, and with cars like the Mirage crushing fuel economy, it's hard to find some good competition. So what if we told you you could get an all-electric car that's still affordable and can beat the daily commute? The Mitsubishi i-Miev was the very first, highway-capable, all-electric car. Starting at $22,995 the Mitsubishi i-Miev has everything the common driver needs during that drive to and from work. A little music, remote keyless entry, and Mitsubishi's well-known safety features, the i-Miev is topped off with a 62-mile battery-only zero-emissions range.
So what do you think about the Mitsubishi lineup after taking a look at these beauties? Have any other contestants you'd like to match up? Let us know on Twitter and Facebook.