Mitsubishi Electric Unveils Self-Driving Emirai 4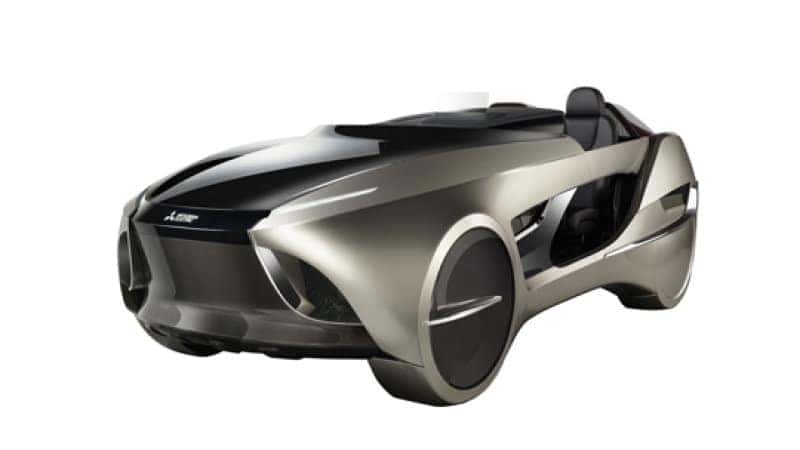 Mitsubishi Motors has been working on autonomous technology for quite some time. Earlier in 2017, they unveiled an interesting take on how self-driving vehicles work today, wherein a 3D map is created of the surrounding area and objects in the field. The automaker has been testing since May of 2016 and it would seem they're gearing up to make autonomous vehicles a reality with their Tokyo Motor Show Concept, the e-Evolution. However, a new concept has also surfaced, this time from the Mitsubishi Electric faction – the Mitsubishi Emirai 4.
Mitsubishi Electric works mainly on home appliances, such as air conditioning, refrigerators, and other electronics, but they also play a hand in Mitsubishi Motors automotive systems. Heck, Mitsubishi Electric developed the autonomous driving technology that Mitsubishi is making use of today. With that, it seems the electric division has an idea of their own to put on the streets.
Mitsubishi Electric is showing off its own autonomous EV concept – the Emirai 4, which will be displayed at the Tokyo Motor Show this month (October). The concept was originally given the name xAUTO, in case any readers have heard of it before but don't recognize the new name. Mitsubishi Electric has been testing the xAUTO, now Emirai 4, on expressways for more than 300 hours cumulatively and found that the autonomous driving technology was able to operate under various road conditions, from normal day driving to poor visibility in fog and snow. The vehicle also performed well in tunnels, a feat being tested on other vehicles like the Google Waymo and self-driving Chrysler Pacifica project.
The Mitsubishi Electric Emirai 4 will offer both manual and autonomous driving for consumers not yet ready to let a computer take the wheel. Nonetheless, the vehicle itself does look much different to vehicle designs today. Being a fully electric vehicle (EV), the Emirai 4 has no need for a front grille to cool the engine down. Much like their Centennial Hyaku concept, the Emirai 4 looks a little futuristic. The center display is also taking some notes from the technology in the Mitsubishi Eclipse Cross, such as a heads-up display and an infotainment system that doesn't rely on touch alone to operate.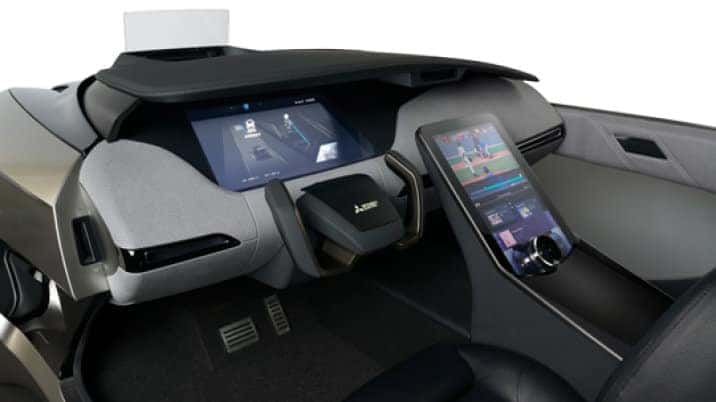 Like the e-Evolution concept, the Emirai 4 will be able to sense drivers and passengers and relate driving information to the driver to make driving more comfortable and safe. Not only this, but the system will be able to seamlessly switch between normal driving and autonomy if desired or if poor driving behavior is detected. Possibly the neatest feature though, unlike modern vehicles that simply turn on ambient lighting when a car door is opened, is an illuminated indicator that will actually be projected onto the road during the same instance. Sort of a "heads-up" to passerby that someone is about to exit the vehicle. Pretty cool, right?
News surrounding Mitsubishi is getting pretty exciting, and we're definitely looking forward to seeing the Mitsubishi e-Evolution and Mitsubishi Electric Emirai 4 at the Tokyo Motor Show. How about you? Share your thoughts with us on our University Mitsubishi Facebook Page.
Photo Source/Copyright: AutoBlog.com