Mitsubishi Electric Introduces the Futuristic Inca Jay Cockpit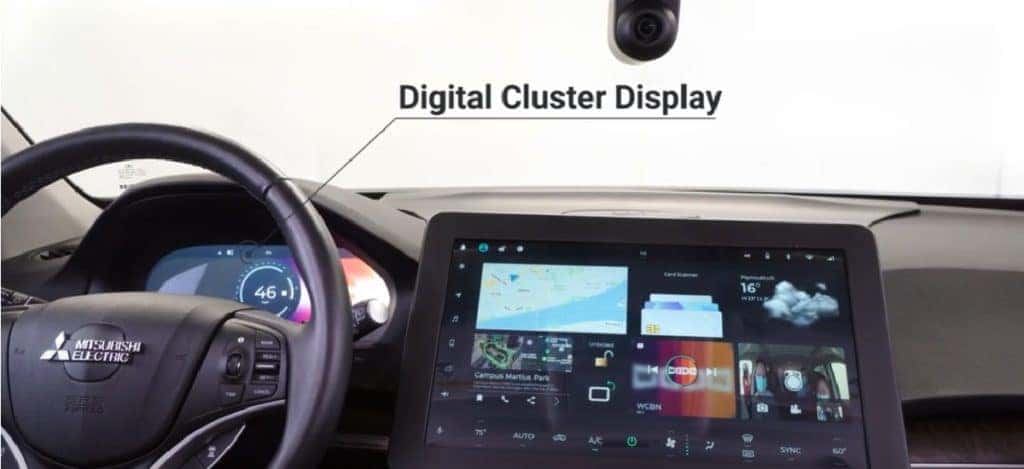 The Mitsubishi Electric Inca Jay digital cockpit is going to change the game when it comes to interior automobile cabins. During the 2022 Consumer Electronics Show Mitsubishi Electric was focused on taking what we already have available and making it better, where many automakers were focused on presenting all-digital interiors that allows consumers to connect their internet life to their automobile life. Infrastructure, robotics, artificial intelligence, and autonomous driving were some of the major focus points, and the Inca Jay cockpit shows how all of that groundwork is paying off.
Now that was an interesting demo of the features the Inca Jay may one day bring to future Mitsubishi models. Many of the more advanced features are about three or four years away according to Advanced Development HMI Principal Engineer Brian Debler and Michael Horani, Director/Advanced Development, but that's to be expected. Sure, that real-time voice translator scene was pretty cool, but Google Translate still takes a hot minute if trying to have a conversation when there is a language barrier. Regardless, the new microphone array in the demo will play a big part in how the Inca Jay cockpit operates, with voice command just the beginning.
Users can create a profile and customize their Inca Jay. Using image processing, the system will recognize the driver by their face, as well as identify new users based on passengers present. This will become a big help in terms of safety features. In essence, Inca Jay is a more evolved form of Advanced Driver Assistance Systems (ADAS). Able to monitor the driver and passengers faces with a sensitive near-infrared, driver-facing camera. The Inca Jay can recognize signs of sickness based on facial expressions, monitors the pulse and respiration rates of the driver and passengers, and detect slight variations in skin tone caused by changes in heartbeat.
This will also come in handy if a driver is not quite in the right state of mind – we're not just talking intoxicated folk, but people who drive mad and might want to pull over for a second and take a breather. Worst case scenario, the Inca Jay will activate an automated emergency-parking function if the driver's abilities have been compromised. If the driver is doing fine, Inca Jay still has systems running that can operate functions of the vehicle, such as the headlights. A high-definition locator (HDL) is such a system, using internal and external sensors scan the road and surroundings of the vehicle, and then change the curve and slope of the headlights based on this and where the driver is looking.
Navigation should also be getting a huge upgrade. A new custom version of the Tom Tom navigation system uses augmented reality (AR; engine owned by PHIAR) to give a better look of the road in real-time and analyze the route, point out places of interest, and keep the driver on track and on the best route to reach their destination, simultaneously. Parking is becoming more automated according to the demo. There are so many parking apps these days, but not only does the Inca Jay find parking spaces for the driver, but it can show the rates, choose the duration for parking, pay, and provide the driver with a digital receipt. How the parking enforcement officer checks for this, I wonder.
Mitsubishi Electric has always been an important subsidiary of the Mitsubishi Motors Corporation (MMC). To learn more about it and what new technologies may be popping up in future models, follow along with us on University Mitsubishi social media.
Photo Source/Copyright: YouTube/Ed Garsten