Mitsubishi Electric Developing AI-Controlled Mirrors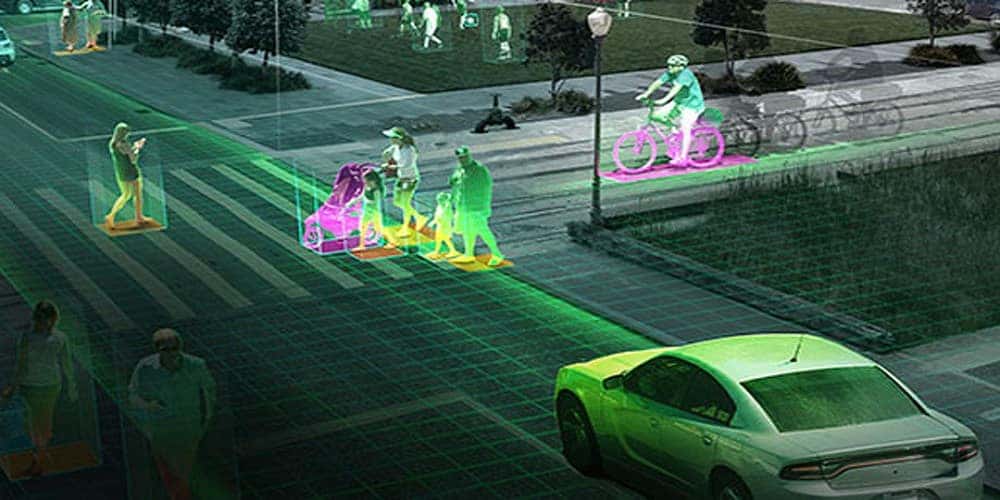 Throughout 2017, Mitsubishi Motors made a number of changes to its lineup. The Mitsubishi i-Miev was pulled from American shores and it was replaced with the Mitsubishi Outlander PHEV,  a plug-in hybrid electric vehicle. During the 2017 Geneva Motor Show, Mitsubishi also debuted the 2018 Mitsubishi Eclipse Cross and again at the 2017 Los Angeles Auto Show. Soon after, they added the Eclipse Cross to the official North American lineup, and during the Tokyo Motor Show, a new concept, the Mitsubishi e-Evolution concept popped up and is changing car safety as we know it.
Mitsubishi e-Evolution
The Mitsubishi e-Evolution concept is Mitsubishi's attempt at reviving the "evolution" nameplate after discontinuing the Lancer Evolution. The vehicle is said to be a high performance SUV, and given their promo image (below) of the e-Evolution drifting, it sure seems like a performance vehicle. Hard to believe, given that the e-Evolution will be an all-electric vehicle.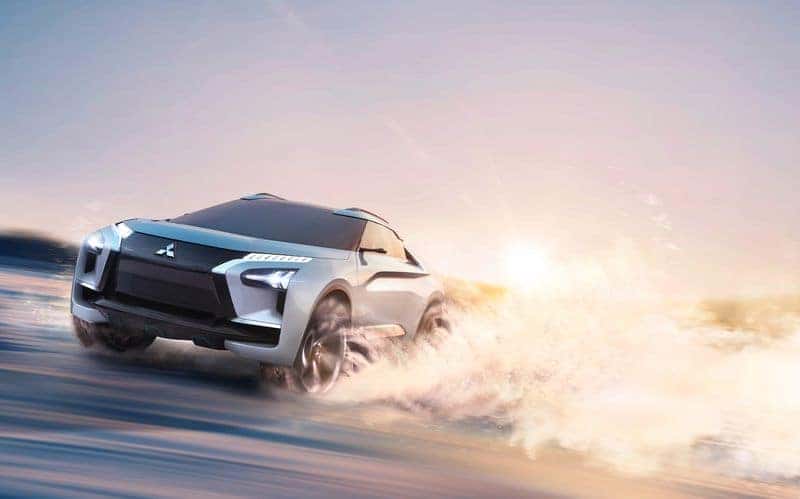 Inside, the vehicle looks a whole lot different than any cabin we've seen before. A steering wheel cut in-half, the center console aligned with the gear shift instead of across the dashboard, an artificial intelligence (A.I.) system that acts as a "coach" for drivers to improve their driving behavior in wary road and driving conditions, and there is no rear view mirror or side mirrors. In place of the latter, the e-Evolution concept has two digital displays to project a live feed of the surrounding area to the driver at all times.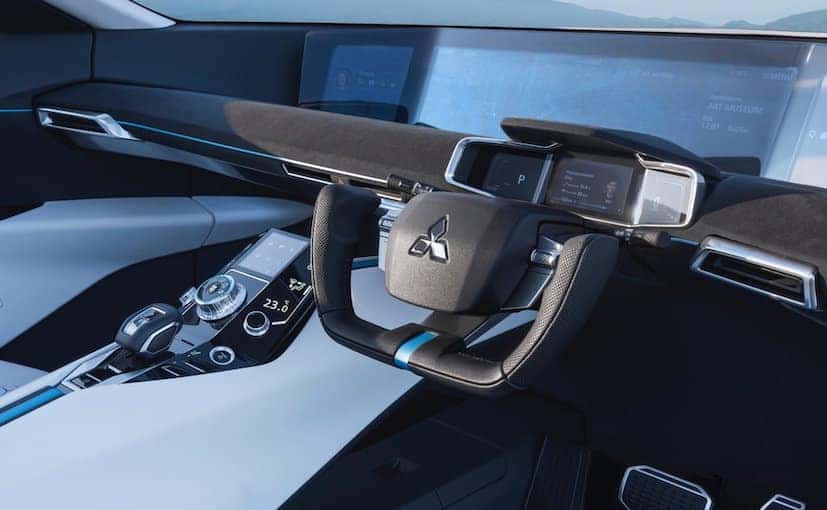 Mitsubishi Electric AI
Mitsubishi Electric has been doing some crazy things lately in case you haven't heard. To give you a quick update, Mitsubishi Electric has created two artificially intelligent platforms in the past few months. The first was a central hub that can "talk to" and "borrow" features from surrounding smart devices. Simply link up a smart device, like the Google Home or Amazon Alexa to the platform, and even if the platform is in the bedroom and Alexa is in the kitchen, the consumer can talk to the platform as it would Alexa and get the same results because Alexa is now integrated into the central hub.
Recently, Mitsubishi Electric also developed a robot with "model-based" A.I. What that means is, the robot can problem solve by creating a virtual model of control rules, cause and effect, etc. The company tested this by giving the robot a maze to solve where it could only tip the platform of the maze to move a ball into a hole. No human input was given, and after trial-and-error, the A.I. system created a virtual map and knew exactly how to solve the puzzle. That's learning, and it's a little intense.
Now, calling back to the e-Evolution with no mirrors, at the Tokyo Motor Show and at the 2018 Consumer Electronic Show, Mitsubishi Electric showed off their own autonomous vehicle with similar features, the Mitsubishi Emirai4. At the moment, this seems to be the concept closely tied to production, being that it's shown up at multiple auto shows for years. Given that it's also a Mitsubishi Electric vehicle, and Mitsubishi Electric is currently working on AI-powered cameras to replace vehicle mirrors, the chances of the two coming together soon are 99.9-percent.
1.25 million lives are claimed in auto accidents each year. A lot of this can be chalked up to absent-minded or distracted drivers, be it poor decision making, texting-and-driving, or quickly merging into a lane without thinking of the drivers around you – MIAMI DRIVERS. In fact, more than 65-percent of all auto accidents have to do with a failure to detect and check one's blind spot. To combat this, Mitsubishi Electric is making AI-controlled mirrors.
At the moment, the camera systems we have in the auto market simply turn on when parking, and some use motion technology, such as forward collision warning or pedestrian detection safety features found in vehicles today. Not every car has them, and the most one of these cameras can detect is an object up to 30 meters away with 14-percent accuracy. Think of how quickly one can close that gap when driving at just 40 mph.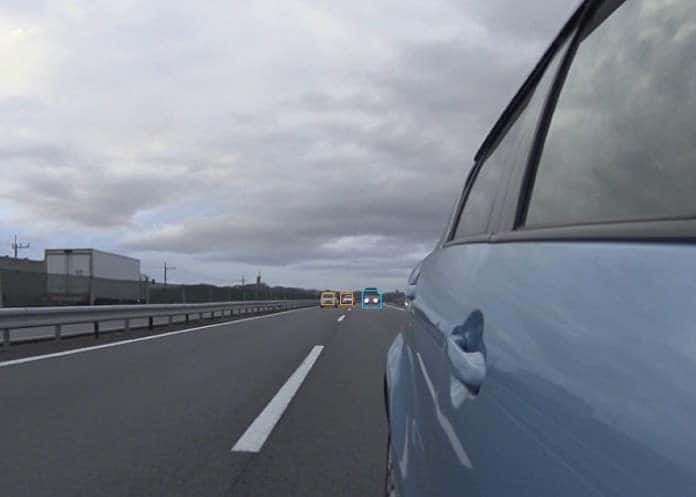 With Mitsubishi Electric's mirrorless technology, the recognition extends to 100 meters with 81-percent accuracy. That's an improvement of more than triple when compared to the technology we currently use. Just like a human, the AI works in two ways: (1) observes and receives information about the surrounding area, and then (2) processes that data and categorizes objects into certain categories to let the driver know what's around them with a visual display and markers that signify what is what according to the category.
Mitsubishi expects to avail its mirrorless cars to the market before mid-2019. By 2022, Japan says it will have officially launched autonomous vehicles for public use. Think the world is ready? Let us know what you think on University Mitsubishi social media.
Photo Source/Copyright: Sanvada.com