Mitsubishi Connect and Mitsubishi's Futuristic eX Concept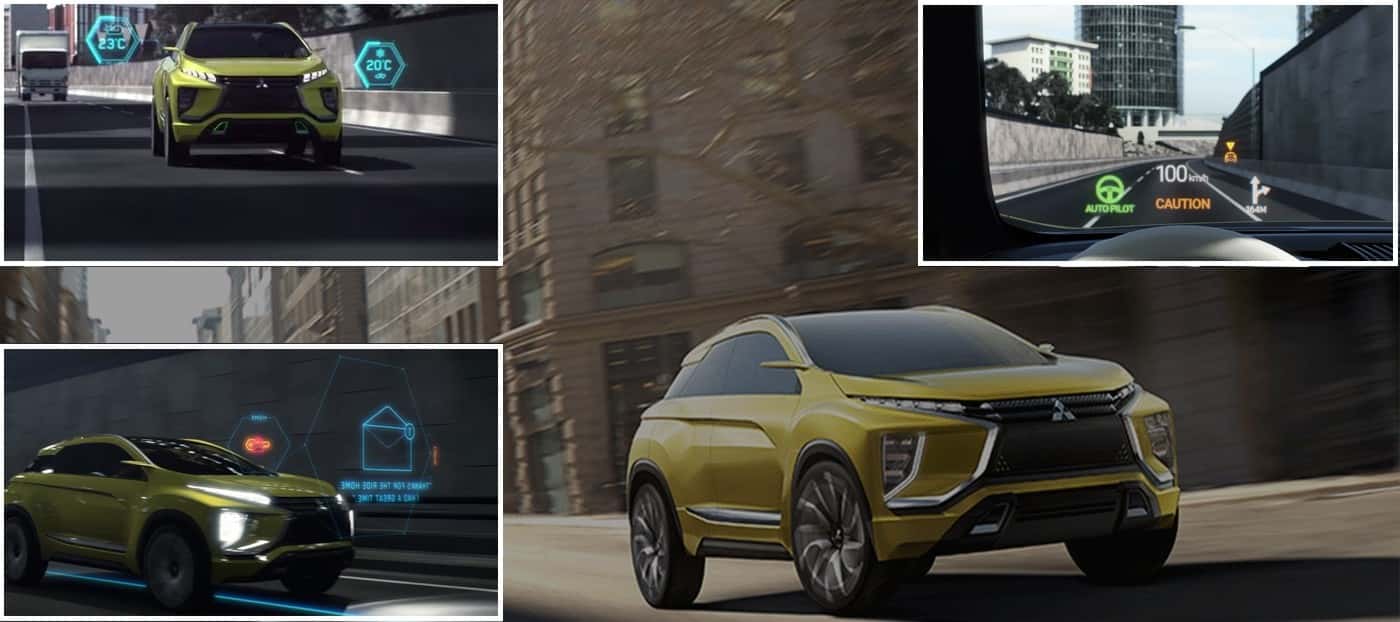 So a little while back, we talked about the Mitsubishi eX concept. There hasn't been much talk about it since its debut at the 2016 Geneva International Motor Show, and we were starting to wonder if Mitsubishi forgot about it. But we recently learned more news about Mitsubishi Connect, and it reminded us about all of the exciting talk about the Mitsubishi eX concept.
To give a quick refresh of the Mitsubishi eX concept car, it will basically be the world's first smart car, and no, we're not talking about those tiny Smart (automobile company) cars that popped up a few years back. We're talking about a car with actual artificial intelligence (A.I.). The Mitsubishi eX, which looks like a futuristic version of the Mitsubishi Outlander, will be the most advanced car in the industry. Linked to a cloud owned by Mitsubishi Motors, the eX A.I. will be able to match information about a drivers internet activities with the places they visit based on their interests. Thus, while on the road, the A.I. can present the driver with information related to those interests and make recommendations, such as looking up local movie times for that film they've recently watched trailers for every day in the past week.
Then comes Mitsubishi Connect. Mitsubishi Connect will be a culmination of smartphone connectivity, infotainment systems to use popular apps, and an on-board communications device to build an information network between the driver and the world around them. Like infotainment systems today, and Mitsubishi's current mixture of systems that collectively make up an infotainment system, drivers can link their smartphone to the car for hands-free calling via voice commands through Bluetooth, and use Apple CarPlay or Google Android Auto to stream music, listen to an audiobook, or for navigation directions.
However, Mitsubishi Connect will go beyond what infotainment systems are capable of today. With the A.I. system that will come with the eX concept, the vehicle as a whole will go beyond the current self-driving vehicle projects that are popping up around the world. Just look at this video of what could become a reality for Mitsubishi in the coming years.
If a vehicle were to even come close to that, it would simply be amazing. As noted, we haven't heard much about the eX concept since last year, but hey, it's only been about a year. Something of this magnitude will take time to perfect. What do you think?
Photo Source/Copyright: Mitsubishi-Connect.com