Live in Miami? Mitsubishi Cars Have the Advantage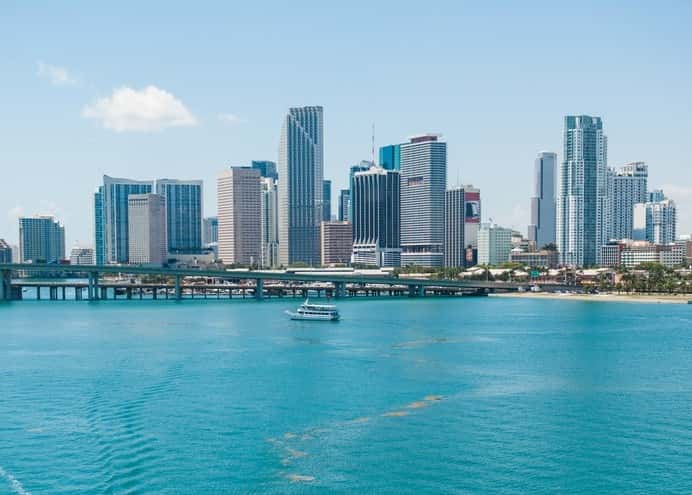 Fuel economy is one of the largest contributing factors when looking for a new car these days. Yes, the features are great and we all like modern technology, but what about your wallet. You can pay a car off, but you're always going to have to "fill 'er up." So if you can find a car with modern tech and fuel economy, you're on the right track.  If you're in Miami, Mitsubishi is the way to go.
Mitsubishi Mirage
The 2016 Mitsubishi Mirage is a small sporty car, great for road trips or a night on the town. One of the neat features about the Mirage is the entertainment system, installed with Apple CarPlay, Android Auto, and Bluetooth voice command for making phone calls, etc. The Mirage is a four-door, five passenger vehicle so a driver and their friends can all fit, and the fuel economy is nothing to scoff at either, especially in Miami. Mitsubishi Mirage trims start with a fuel economy of 37 MPG in the city and 43 MPG on the highway. Holy toledo!
Mitsubishi Lancer
If you're looking for a little more style while driving around Miami, Mitsubishi has you covered with the 2016 and 2017 Mitsubishi Lancer. Complete with Bluetooth technology, drivers can keep their eyes on the road. The Lancer has great fuel efficiency, starting at 27/35 MPG city/highway and it's a great family car with all of Mitsubishi's convenient safety features. Take a guess at what brand you should drive around in while in Miami – Mitsubishi, you guessed it.
Mitsubishi Outlander
Last on our list is the 2016 Mitsubishi Outlander. It's a crossover SUV, which means it is a great size for all of those tight parallel parking spots in downtown. The Insurance Institute for Highway Safety (IIHS), called it a small SUV and announced the Outlander as a top safety pick for front crash prevention. No one's saying it's dangerous to drive around Miami, but Mitsubishi Outlander trims aren't a bad choice if you want to keep precious cargo safe. Plus, for an SUV, the fuel economy is pretty nice, estimated at 25 MPG in the city and 31 MPG on the highway.
Mitsubishi is well-known for it's fuel efficient vehicles, from sedans to sporty cars, whether you're a family man or looking for a night on the town, Mitsubishi has you covered. In Miami, fuel economy is the number one thing to think about with a car. So much traffic, all that time on the highway and through the city just to get from one place to another. That's why we chose a Mitsubishi. Did you?