Hurricane Irma Approaches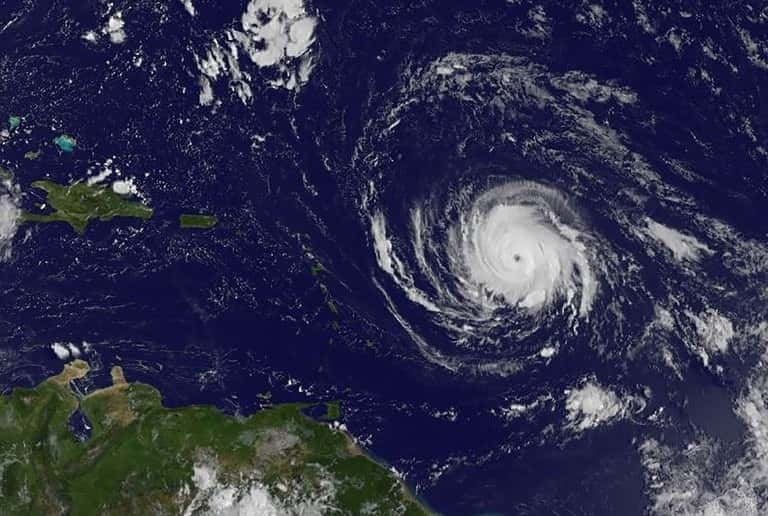 Hey South Florida. Has Hurricane Irma got you shaking in your boots? After the destruction Hurricane Harvey caused Texas, with Hurricane Irma to the east and a growing tropical storm behind it, everyone is hitting supermarkets for water and gas stations for fuel. We can't be certain Hurricane Irma will hit Florida, but it's good to be prepared. Aside from stocking up on canned goods, also be sure to protect your property, especially your car.
How to Protect Yourself and Your Property
Although everything is still figuratively up in the air, getting canned food and water is one of the things at the top of the list to do when preparing for a hurricane. If near the water, traveling inland or even to the northern parts of the state would be a good choice of action to avoid floods. Some people advise to get sand bags to put around doors or any spaces where water can get into a house to protect the inside as well. Also have the must-have items on hand for traveling if leaving home for the hurricane.
If staying home, be sure to stay away from the windows and bring anything not tied down into the house. The last thing someone needs during a hurricane or storm is to have a tree branch flying into the living room. On that note, be sure to put up window shutters a.s.a.p. You'll feel better knowing the shutters are taken care if Irma speeds up versus having to secure your house the day of.
Also give your auto insurance agent a call and learn about storm coverage. If there isn't any, ask about comprehensive coverage available for non-collision related damages. Take before-and-after pictures as well in case you need to make a claim. The best way to protect one's vehicle is in a garage, but if not owning a garage, look for a storage program like Miami's Resident Vehicle Storage Program for registered participants to have a parking garage to store their vehicle.
There have already been several evacuations set for South Florida, so here's some more tips. If evacuated, sometimes by force, you'll need to get going quickly – put together a safety checklist and duffle bag right now, and if with a pet, find out what hotels, shelters, or establishments will take them in. Without access to an ATM or the local pharmacy, there's nothing worse than being stranded without aid, so have money, medication, and emergency supplies on you. If staying at home, bleach the tub and fill it with water for washing up and flushing the toilet via a bucket. Don't drink this water of course. Instead, buy water bottles or fill refillable water bottles and put them in the freezer to double as ice packs and water supply.
For those staying home to ride out the hurricane, let's hope for the best.
Photo Source/Copyright: NY Times