How Car Rentals Turn Into Car Buying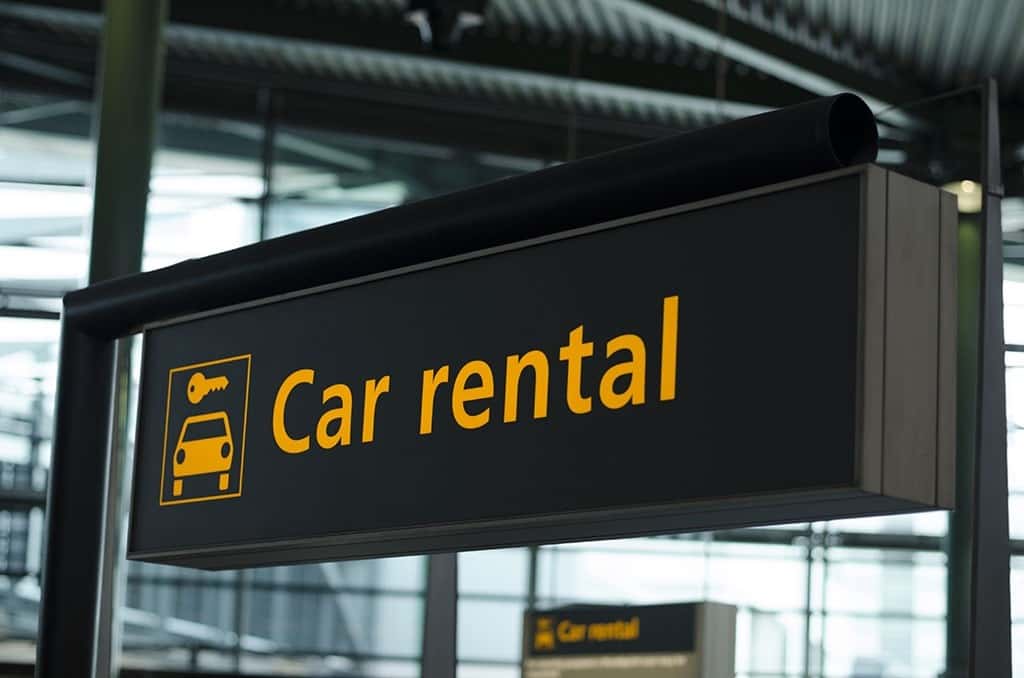 When people travel a lot for work or pleasure, they tend to fly and/or rent a car to get to their destination and around the city, and with that comes rental cars, unless they drive their own. That experience is one of the best "test driving" experiences out there, one that can actually entice a driver into buying that model in the future. With enough trial and error, an avid car renter can easily turn into a car buyer.
Choices
One obvious feature about renting a car is all the choices offered by a rental service. Take Enterprise for instance. They have all the main categories – cars, SUVs, trucks and vans, and each has sub categories for each vehicle class. The car section alone has 18 classes, and each class has at least a few vehicles to choose from depending on the car renter's preference. Looking for an economy car? Enterprise has the Mitsubishi Mirage and similar vehicles.
For someone who rents vehicles a lot, this is great, especially if they're in the market for buying or leasing a new vehicle. Not only is it nice to have choices, a bunch of them at that, but if in the market, renting cars often allows a consumer to try different cars in a short amount of time with little-to-no strings attached, aside from the contract between the renter and rental service.
Driving Duration
Renting a car not only allows one to try multiple vehicles over time, but it's also a way better test drive. Some dealerships will only let you take a car around the block before they try to sell you on it. Sure, sometimes you can go on the highway and hit the gas, but still what can you really learn from a car in 5-10 minutes?
With a car rental, the consumer gets to try it out everywhere. City streets, main streets, highways, freeways, and if it's built for it, off road. Consumers also get a chance to test out some of its features such as cargo room. You can't put a bunch of luggage into a car as you test drive it, but with a rental, one can find if there's enough storage space. With the rear seats down, the 2017 Mitsubishi Mirage has 47.0 cubic-feet available for luggage, equipment, and what-have-you.
Wear and Tear
Here's one some may not think about. How well does "Car X" hold up? What's the mileage? This vehicle has seen many owners and taken around the block more than once. Does it drive well, does it smell, are the seats already cracking? It all comes down to what we know as wear and tear.
The more a vehicle is used, the more prone it is to withering a bit. Of course, a vehicle won't break down after a year's worth of driving; if it does, there's something terribly wrong with it. But the interior and some mechanical components may take a beating after 100 drivers and thousands of street miles. How well the vehicle is holding up can give a potential car buyer a sense of how long that vehicle will keep a "new" condition and appearance.
Desirable Features
Aside from cargo space, many consumers that rent cars can get a sense of features they may appreciate and will look for in a car they wish to buy. Personally, I once rented a car that had an infotainment system with Apple CarPlay and Android Auto, like the Mitsubishi Mirage. I couldn't figure out how it worked and was already used to using my phone as a handheld, so I rarely made use of the touchscreen or Google Maps via the vehicle.
However, there are those who once they experience the luxury of an infotainment system can't go without it. Others like the open air and will refuse to get a vehicle without a sunroof, even if it is on the high-end of a vehicle lineup. Regardless, whether the vehicle has infotainment, a media hub with USB and auxiliary port, or just a powerful engine, consumers can get a taste for what they like, and what they don't like, when renting various vehicles.
Surprised? It's funny how often we can take something simple for granted and only see a service as what it was built for, when there are many more possibilities. Like using a car rental service to test out a vehicle before you go car shopping. Have any car renting experiences that won you over for the next time you went car shopping? Let us know on social media.
Photo Source/Copyright: Shutterstock; IJzendoorn