Go on a Roadtrip. There Are Many Benefits from Traveling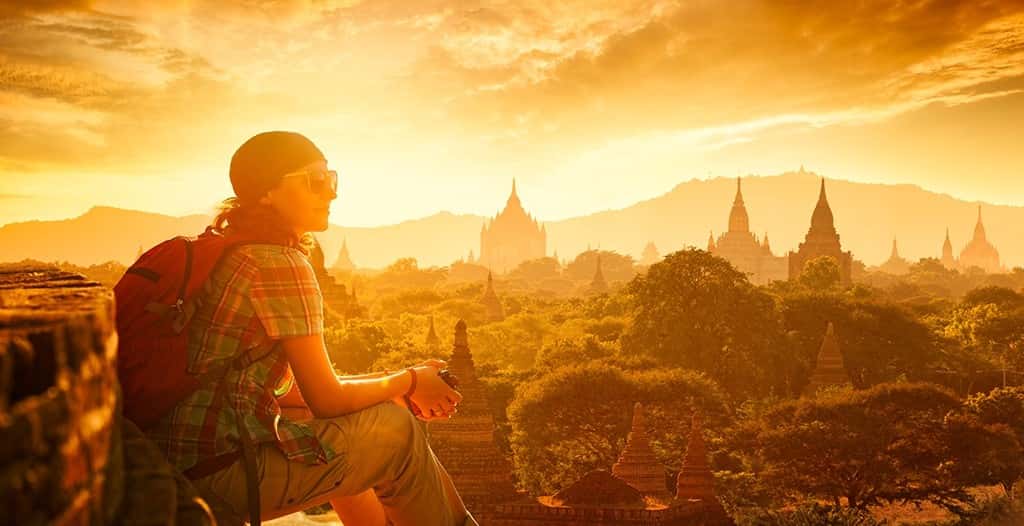 These days, there are a lot of workaholics, working day and night, never resting. It's not a very healthy lifestyle. Sometimes, taking a break isn't bad, and the sad truth is, not enough people take time to travel. There are so many benefits one can get from going on vacation or traveling the world, everyone owes it to themselves to go out and explore once in awhile.
Personal Health
Traveling and going on vacation is great for personal health, and in many different ways. Mentally, traveling gives people peace of mind. They are less stressed about the day-to-day tasks, they can disconnect from their troubles, even disconnect in the literal sense (turn off the phone), and just enjoy what is in front of them. Plus, it has been shown through various studies that travel can improve health.
Did you know that travel lowers the risk of depression? Think about the last time you went on vacation. Most people say within the days following their vacation, they feel more relaxed and even more rested. Need another health fact? A joint study from the Global Commission on Aging and Transamerica Center for Retirement Studies and the U.S. Travel Association found that men who do not take a vacation at least once a year have a 30 percent greater risk of heart issues; the same goes for women who don't take it easy at least twice a year.
Learn About the World
When going to a foreign country, two things happen. The first may be a feeling of isolation, especially if there is a language barrier. However, that feeling is quickly replaced with how quickly a stranger can make friends. Traveling helps people learn how to communicate with others from all walks of life, and all it takes is kindness and a smile to start a conversation.
Moreover, learning about real life, the world, different cultures, and the people opens the mind to possibilities. This can lead to not only a better understanding of the world around us, but has also been known to spark creativity. They say writers should read as much as they write, because the only way to get more ideas is to feed the mind with stories. The more someone can learn about the world, the more they may think outside the box and broaden their views on life, cultures, and other experiences.
Learn About Yourself
Soul searching is a big one. Whether traveling alone or with friends, people tend to learn more about themselves when traveling the world and disconnecting from daily life. There's food to try, music to listen to, and activities to take part in. Who knows, you could even find your calling just by going to another country.
Most importantly though, if there is any kind of benefit, it's the memories you make. Once all is said and done, and we get back home and lay in bed, the memories are all we have left of our time away. Interestingly enough, that's when the whole journey coalesces, all those memories and experiences, and you may find yourself becoming a different person because of it.
Squeeze It In
Maybe world travel isn't on the list, or maybe the budget after school supplies and books, especially in college, just isn't there. No problem. Driving around your local area, even across the state, can open oneself up to new experiences. With a fuel efficient car like the Mitsubishi Mirage or Mitsubishi Mirage 4, that light budget won't be too threatened, with as much as 40+ mpg on the highway with either vehicle.
Speaking of going back to school, Mitsubishi has shifted their focus towards crossovers. Their two iconic vehicles are the Mitsubishi Outlander and Mitsubishi Outlander Sport. Recently, they added the Mitsubishi Eclipse Cross to the lineup. Approaching its release date with every week, the Eclipse Cross would be the perfect vehicle to drive around the city with friends. The new technology helps drivers stay alert and safe, and with seating for five as well as a 60/40 split-folding, slide-and-recline rear seats, fitting multiple passengers and cargo will be easy.
What do you think? Know anyone who needs to travel more? Any experiences you'd like to share. Let's talk about it on social media.
Photo Source/Copyright: Shutterstock.com; soft_light