Get the Most Fuel Efficient Car from Mitsubishi Motors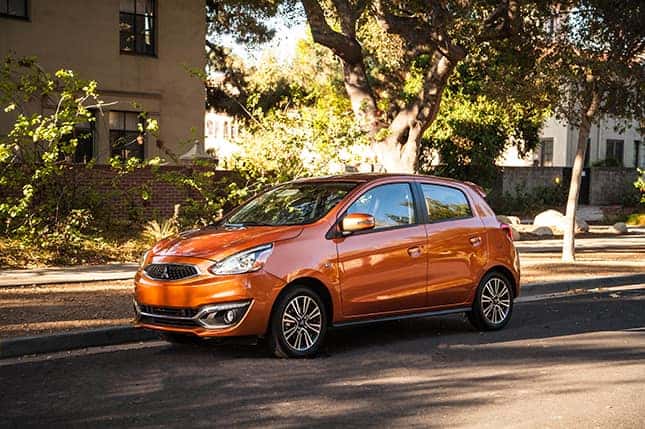 Mitsubishi Motors had a lot going on early 2019, especially when they debuted their new Mitsubishi Engelberg Tourer concept at the 2019 Geneva International Motor Show. Maybe even more interesting was their Dendo Drive House showcase, already set to become a consumer product within the year. Since then, the automaker has been a little quiet. Aside from having great sales, we wonder what's going on behind closed doors. What changes will Mitsubishi Motors make to their lineup, dominated by SUVs and sporting a single subcompact car? If curious as to why the Mirage is still alive, it's because the gasoline-powered Mitsubishi Mirage proudly holds the title of the most fuel-efficient, gasoline-powered vehicle in America (according to fueleconomy.gov).
What's that? Most fuel efficient? That's a mighty powerful statement to make, but the Mitsubishi Mirage hatchback puffs its chest with a fuel economy of 36 mpg in the city and 43 mpg on the highway. According to this, the Mirage is leading the pack when it comes to fuel efficiency.
"Mitsubishi proves efficiency comes in all shapes and sizes, from the affordable Mirage up to the World's Best-Selling Plug-In Hybrid SUV5, the Mitsubishi Outlander PHEV…Efficiency is at the heart of our engineering philosophy." – said Mark Chaffin, chief operating officer, MMNA.
We're surprised Mitsubishi Motors hasn't released a plug-in hybrid or electric version of their Mirage at this point. We understand they're more focused on their larger vehicles, but if the Mirage already has great fuel economy as a gasoline-powered vehicle, wouldn't it only benefit from adding a battery? It probably comes down to the competition of the PHEV market. It's continuously heating up with every automaker looking for better resources and lower emissions while improving the range of PHEVs and EVs.
With a starting MSRP of $13,795 (plus destination fee), the 2019 Mitsubishi Mirage is quite the budget car. The base (ES) trim comes standard with a five-speed manual transmission, but if looking for an automatic continuously variable transmission (CVT), the price is increased by $1200. Regardless of the trim level – ES, RF, LE, SE, and GT – each trim is powered by the same engine, a 1.2-liter DOHC inline three-cylinder engine, optimized by Mitsubishi Motors Innovative Valve timing Electronic Control (MIVEC) technology. That's the main system that helps to provide such great fuel economy for the Mitsubishi Mirage.
When it comes to the cost of ownership, consumers will be happy to know, that according to the U.S. Environmental Protection Agency (EPA), the 2019 Mitsubishi Mirage will only cost about $900 a year to own. This number is based on 15,000 miles of driving a year at current gasoline prices (May 2019) and does not include routine maintenance costs. On that note, Mitsubishi Motors offers some of the best warranties in the auto industry. Every Mitsubishi vehicles comes with a fully transferable 5-year/60,000 mile new vehicle limited warranty; 10-year/100,000 mile powertrain limited warranty; 7-year/100,000 mile anti-corrosion perforation limited warranty and a 5-year/unlimited roadside assistance.
Not a fan of large cars and looking for great fuel economy? The answer should be clear. Come to University Mitsubishi and test drive a Mitsubishi Mirage today.
Photo Source/Copyright: Mitsubishi