Get a Mitsubishi Lancer While You Still Can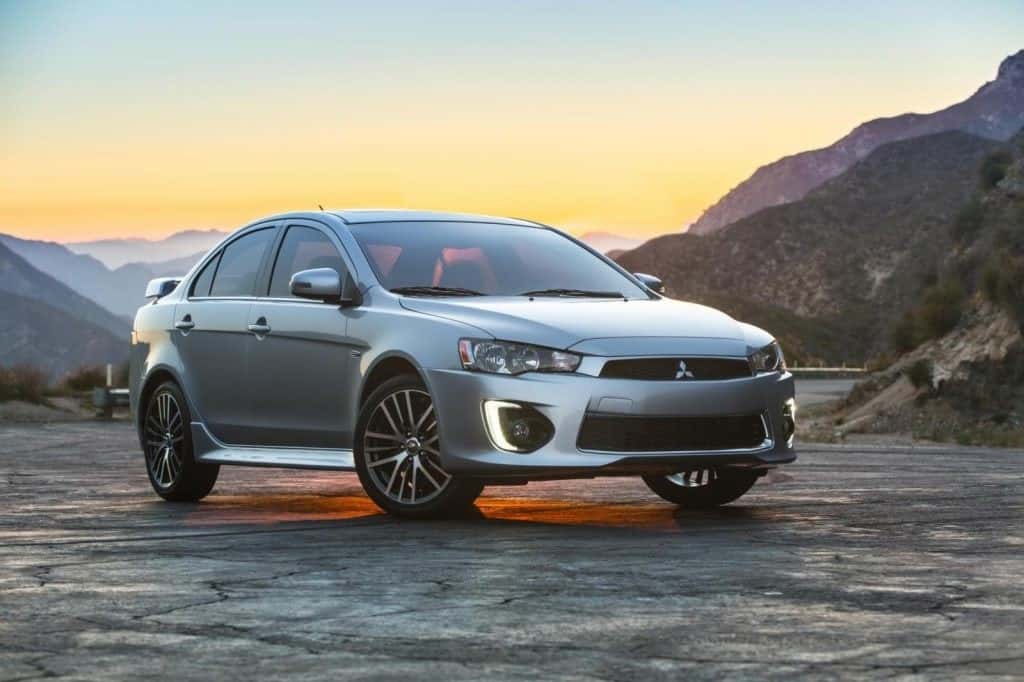 Looking for a slick car with all-wheel drive that's also affordable? Then act fast because 2017 is the last model year of the Mitsubishi Lancer and it is stylish, has all-wheel control, and it only starts at $17,795*. Known for their warranties and automobile technology, Mitsubishi has great vehicles and technology that have paved the future for automobiles today.
One of Mitsubishi's technologies is known as "all-wheel control"(AWC), a variation of all-wheel drive for better handling of the automobile on the road.
"We have focused on the development of four-wheel motion control technologies that realize "predictable handling and high margin of performance" by maximizing the tire capacity of the four wheels in a balanced way using the various technologies based on 4WD technologies that we have cultivated over many years." – Mitsubishi Motors, //bit.ly/2pXu2GR
The AWC system operates on three types of approach:
Control over all four tires, keeping each in contact with the road for consistent traction. The weight and suspension of an automobile usually increase this potential.
Control over the slippage of all four tires, keeping the force generated by all four to drive the automobile forward balanced. Anti-lock braking systems, traction control systems, and steering control technology plays a part in this.
In conjunction with the above, control and utilization of the tires' force to keep all four balanced. A vehicle's powertrain and braking system may be adapted to make better use of this.
It all sounds very mechanical, but in the end, one could say Mitsubishi's AWC is a little superior to the common all-wheel drive. Most all-wheel drivetrains are part-time, and only engage when tire slippage is recognized or unsavory road conditions are present. AWC is a full-time all-wheel drive system that works to avoid such instances in the first place.
That's not all the 2017 Mitsubishi Lancer offers though. The first two trims aren't available with AWC, but those that do (ES-, SE-, and SEL-2.4) are powered by a 2.4-liter DOHC MIVEC engine – "MIVEC" is the name for Mitsubishi's own variable valve timing technology, a tinkering of the air/fuel intake/exhaust of an engine's cylinders for optimal performance and fuel economy. The engine generates 168-horsepower, and with the standard CVT transmission, its fuel economy is strengthened, sitting at 30 mpg on the highway. CVT transmission is a type of automatic transmission that seamlessly changes between gears no matter the speed without a loss of energy or fuel.
That is just the power behind the Lancer though. The three AWC trims have a 6.1-inch touchscreen with a rearview camera, a 6-speaker system (9-speaker Rockford-Fosgate with Dolby surround and subwoofer on the SEL 2.4), FUSE hands-free smartphone link with Bluetooth, and convenient keyless entry.
And in case you didn't know, Mitsubishi has the best warranties in the auto industry. All Mitsubishi vehicles are covered by a 10-year/100,000-mile powertrain limited warranty, a 5-year/60,000-mile new vehicle warranty, and 7-year/100,000-mile anti-corrosion and perforation limited warranty.
Interested in getting an all-wheel drive vehicle at a great price? Check out or inventory, or give us a call today!
*Starting MSRP for AWC trims is $20,295
Photo Source/Copyright: indianautosblog.com; Mitsubishi