Former Mitsubishi Motors CEO Osamu Masuko Has Passed Away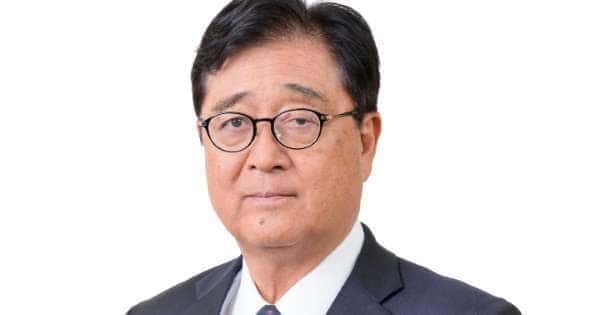 A death in the family has struck Mitsubishi Motors Corporation. Chief Executive Osamu Masuko passed away on August 27, 2020 due to heart failure. He was only 71 years old. Less than a month ago, Masuko retired from the board for unspecified health reasons, and Mitsubishi Motors suffers a great loss with his passing. Said to be the main that helped turn Mitsubishi Motors around and begin the alliance with Nissan, could the automaker now be lost at sea?
Masuko engineered the alliance between Mitsubishi Motors and Nissan in 2016, but his status in the company started in 2005 when he was named the automaker president. At a time where Mitsubishi Motors needed to rebuild its brand and strengthen its foothold in international markets, Masuko pushed towards a revitalization for the automaker and focused on the automaker's strengths – SUVs and all-wheel drive. Nearly every vehicle sold by Mitsubishi Motors today is an SUV, aside from the fuel-efficient Mitsubishi Mirage and Mirage G4. In 2015, the automaker was on the verge of its largest profit in its then 45-year history.
Disaster struck with the mileage-cheating scandal, and with the industry leading towards alternative fuel, including plug-in hybrid vehicles and electric vehicles (EVs), Masuko knew that Mitsubishi Motors needed a strong partner to bounce back. The automaker already had the Mitsubishi Outlander PHEV, a success overseas, but the automaker needed a lifeline before bringing it to the US, and Nissan's former chairman Carlos Ghosn offered such, with Nissan eventually taking a 34-percent equity stake in the automaker. Although some unsavory things happened with Ghosn in the years that followed, this choice saved Mitsubishi Motors.
"During his tenure for about 16 years at MMC, Masuko made great achievements by fully demonstrating his management skills, which also enabled the company to overcome difficulties," – Mitsubishi Motors
Working with Nissan wasn't the only choice Masuko made to help bring Mitsubishi back into the spotlight. During his time, Mitsubishi Motors also worked together with Groupe PSA to build vehicles in Russia, and rebadged and sold electric cars through Peugeot and Citroen in Europe. Joining an alliance with Nissan and Renault of France was just another move in the right direction by someone who knew how to save a business.
Masuko also pushed for more ecological models, and concepts like Mitsubishi Engelberg Tourer may be due to this. The plug-in hybrid SUV concept first showed up at the 2019 Geneva Motor Show and is said to possibly replace the Mitsubishi Outlander PHEV. We do not know if Masuko had any part in the mid-term plans for the Renault-Nissan-Mitsubishi Alliance after his retirement from the board, but he chose the Outlander PHEV as the main model for the alliance, and we hope his work will continue to inspire growth for the automaker in a competitive global market.
As Mitsubishi Motors continues to move forward, there are many plans in store following the mid-term announcement by the Alliance. With each automaker to release one product per segment in a region, Mitsubishi Motors is the first to debut a new vehicle, an automobile in the C/D segment. This can be anything from a subcompact car to a large car, we really don't know much about it at this time. May Osamu Masuko rest in peace and Mitsubishi Motors continue to recover, as all automakers are trying to do during this time. Follow more stories about Mitsubishi Motors on University Mitsubishi social media.
Photo Source/Copyright: Web24News