Finding That Rush Hour Sweet Spot with the Outlander PHEV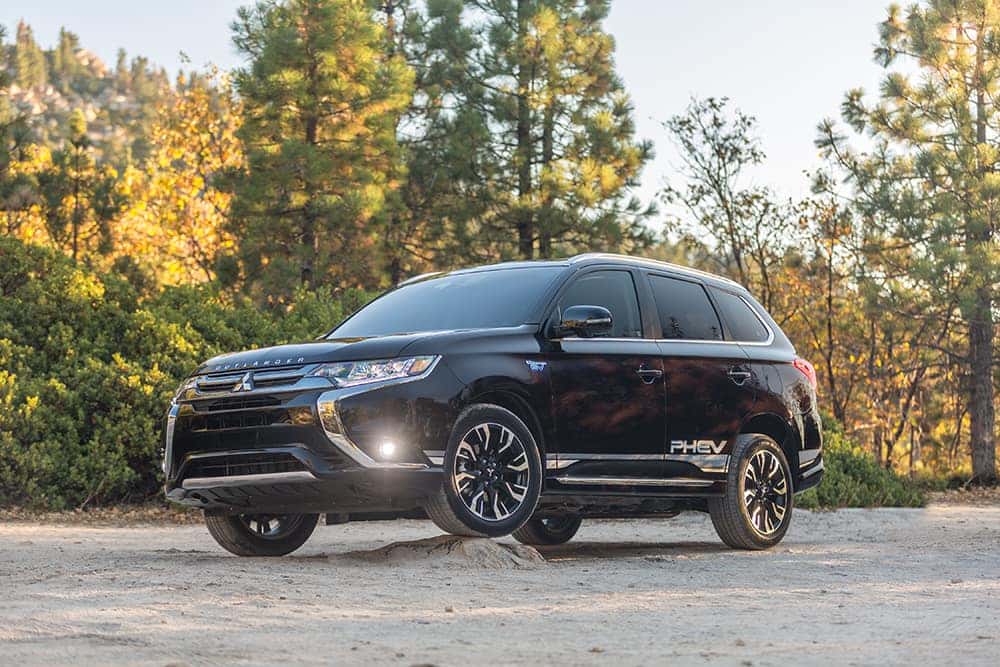 Man, the traffic these days is becoming such a problem getting to work, and even when driving home. People in South Florida, especially Miami, like to think they own the road just because they're in a car. Many of them aren't so tough once several inches of sheet metal are no longer between you and them, but barring that altercation, many of us will have to put up with horrible drivers and rush hour traffic. There is a way to dodge this situation though, and even in the worst case scenario, traffic won't cost too much with a green car like the Mitsubishi Outlander PHEV.
South Florida Traffic
INRIX, a global company that specializes in connected car services and transportation analytics, recently conducted a study on global traffic and congested cities in the world – Miami, Florida makes the top ten list. By surveying the various cities and using a a new methodology to provide data-rich evaluation or urban travel, INRIX managed to measure over 1000 cities back in 2016. Each city was recorded for its level of congestion, when it had the most congestion, and how much the average consumer spent on the road during the peak hours of traffic a year.
For those of us in Miami, we're basically going to die on the road. The average person spends 65 hours of every year in rush hour traffic. That's three days of your life, every year. No wonder everyone is in such a rush…
Now, we can't control other people, and we can't predict poor weather or road conditions aside from nifty services like SiriusXM Traffic. So where does that leave us? With a little math and some trial-and-error, some are lucky enough to find what we like to call "the sweet spot". An interval of time during traffic where if you leave your home during that time window, traffic won't be so bad. And if you fail, that's why a hybrid or green vehicle can help make it a little less painful.
Mitsubishi Motors
So first, a little experiment. John got a new job over the summer. It takes him about 40 minutes to drive to work on an average day, and so John always left with 5-10 minutes to spare – we'll call this "Trip A" with normal traffic. However, once school started back up, John started to find that his current driving schedule didn't work out and he was consistently late. John could no longer use Trip A to get to work on time, due to Rush Hour Traffic. If he left 20 minutes early, he also hit traffic, though not as bad – we'll call this "Trip B" with BS Traffic.
It only took John a week to find out if he left just ten minutes early, not fifteen, not twenty, but exactly ten minutes earlier than usual, he could make it to work on time. John would get out on the road just before Rush Hour Traffic and right after the BS Traffic. It was perfect.
But, what if you're not as lucky as John and there is no sweet spot? Well, if a consumer ends up spending more time on the road, the least we can do is help them spend less money while driving. According to FuelEconomy.gov, consumers can save $1250* by driving a 2018 Mitsubishi Outlander PHEV. Furthermore, it only costs $1.63 to drive 25 miles. That makes up the majority of most daily commutes.
The 2018 Mitsubishi Outlander PHEV has a fuel economy of 74 MPGe, or miles-per-gallon equivalent. This plug-in hybrid SUV can also travel a total of 310 miles on a full tank and a single charge. Just think of how much driving one can do before needing to fill up. That's the great thing about hybrid and plug-in hybrid vehicles. Even if getting stuck in horrible traffic, consumers won't be spending all that much gas. Especially since most hybrid vehicles use the battery in low speed driving conditions, and can then be recharged when the gasoline engine is in-use, it's like not spending any money at all.
Have any other driving tips? Let us know on University Mitsubishi social media, or check out the Mitsubishi Outlander PHEV for yourself.
*Over 5 years
Photo Source/Copyright: Mitsubishi Ad Planner