Development of Automotive Technology for Mitsubishi Motors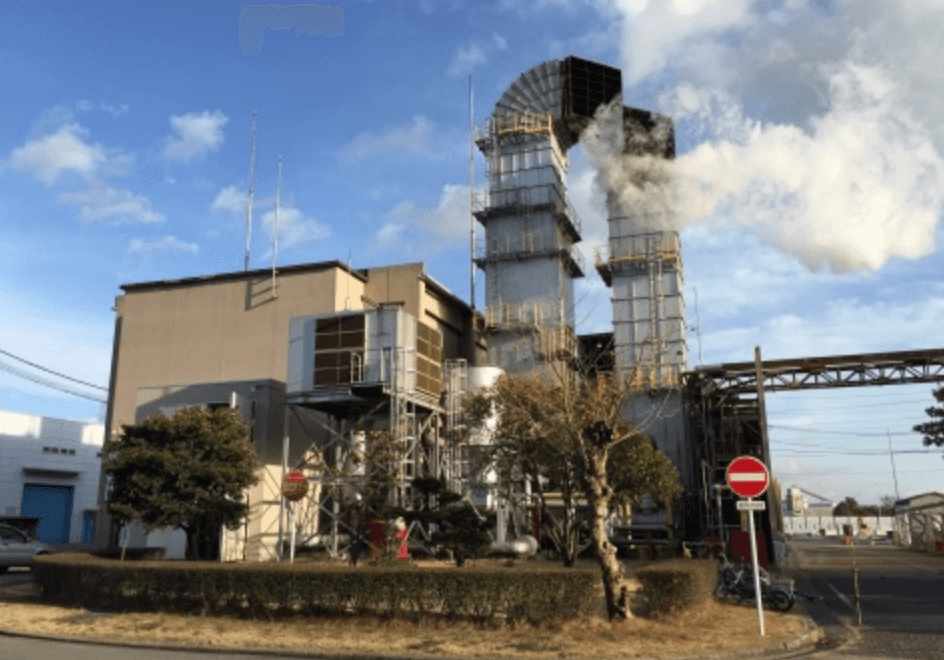 The Mitsubishi name expands way beyond Mitsubishi Motors. Mitsubishi also has a faction for electricity and power supplies, provides support for the ISS space station and satellite, and even has a beer company – Kirin Ichiban. As it turns out, their strongest faction of the three is Mitsubishi Electric, and now another faction of Mitsubishi is changing the game. The next technology that may find its way into Mitsubishi Motors could be hydrogen fuel cells.
Autonomous Technology
Possibly the first largest addition from Mitsubishi Electric was the development of their own autonomous self-driving car technology for Mitsubishi Motors. At the time, Mitsubishi Motors was still a ways away from self-driving vehicles, having been in a bit of a blunder and discontinued vehicles. It took an alliance with Nissan-Renault to get back into the game, and Mitsubishi Motors came back swinging. First came the 2018 Mitsubishi Eclipse Cross that debuted in Geneva, Switzerland and again at the 2017 Los Angeles Auto Show. Then, the 2018 Mitsubishi Outlander PHEV (plug-in hybrid electric vehicle) made it to American shores.
Just when we thought the surprises were over, Mitsubishi revived the evolution nameplate from the discontinued Mitsubishi Lancer Evolution and decided to slap it onto their newest concept – the Mitsubishi e-evolution, a self-driving autonomous vehicle. Debuting at the biennial 2017 Tokyo Motor Show, the Mitsubishi e-Evolution takes some cues from the Mitsubishi eX concept, designed as a self-driving fully autonomous vehicle that will not only drive its occupants around but will also feature an artificially intelligent system.
The Mitsubishi e-Evolution concept is the first concept to make use of the self-driving car technology Mitsubishi Electric developed. However, the design changed since its first unveiling. Originally known as Mitsubishi Motors' own Mobile Mapping System (MMS), able to develop and interact with a 3D map of the driver's surroundings in real-time based off of updated information from traffic signals and surrounding vehicles, Mitsubishi Motors decided to go a little more mainstream, having designed autonomous car technology designed to read changes in the road and traffic conditions in real time via an array of sensors.
Coupled with the Mitsubishi e-Evolution concept was another concept from Mitsubishi Electric, the Mitsubishi Emirai4. Having shown up as a concept in other countries, the Emirai4 concept also showed up alongside Mitsubishi e-Evolution at the 2017 Tokyo Motor Show. Said to be using the original 3D mapping technology, this is another design for the first self-driving vehicle by Mitsubishi. Having tested the Mitsubishi Emirai4 for more than 300 hours on the road, able to operate under various road conditions, from normal day driving to poor visibility in fog, snow, and even tunnels, this concept is the closest to a finished product. It even showed up at 2018 Consumer Electronics Show.
What's Next?
Most recently, another faction of Mitsubishi started something new. Mitsubishi Hitachi Power Systems is currently developing a large-scale gas turbine to burn hydrogen as a natural power supply. During a successful firing test, they found that using a 30-percent hydrogen mixture reduced carbon dioxide emissions by 10-percent when compared to natural-gas-fired power generation. According to Mitsubishi Hitachi Power Systems, this is their first step in helping Japan achieve its "New Energy and Industrial Technology Development Organization" (NEDO) aimed at developing technologies for realizing a "hydrogen society".
Now, that sort of lifestyle may be a ways off, but there is still another way this technology can be utilized. With the successful testing of hydrogen fuel in a large-scale gas turbine for large-scale thermal power plants, the next step may be to introduce a small-scale system to Mitsubishi Motors vehicles. For the last few years, hydrogen fuel cell vehicles have slowly crept onto the scene.
According to statements by General Motors, their Hyundai Motor Group will all have hydrogen fuel cell-powered vehicles by 2020. Chevrolet also joined the brigade with a hydrogen fuel cell version of their Chevrolet Colorado donated to the US Army for testing. With contracts like that on the horizon, it makes sense that Mitsubishi is not just looking into hybrid technology as an alternative fuel source, but also new power systems altogether.
Now, we're not saying Mitsubishi Hitachi Power Systems will develop a hydrogen fuel cell for Mitsubishi Motors to make use of. But with the goal of designing a CO2-free hydrogen society, that would mean a change in the automotive industry. Development would need to be focused on vehicles that have zero tailpipe emissions. At the moment, there's only two options for that – electric vehicles and hydrogen fuel cell vehicles.
The Mitsubishi-Nissan-Renault Alliance is already planning to make more alternative fuel vehicles, namely electric vehicles. The alliance even started a new funding campaign, Alliance Ventures, to invest $1 billion in order to support open innovation, start-ups, and entrepreneurs in technology focused on autonomous systems and alternative fuel technology. Some of that can easily be used to develop small-scale hydrogen fuel systems, and bam! Mitsubishi Motors enters the hydrogen fuel cell business.
What do you think? The last time a faction of Mitsubishi designed new technology, self-driving tech, we saw it pop up in two Mitsubishi vehicle concepts. It's possible the same can happen with their new hydrogen power development. Let's chat about it on University Mitsubishi social media.
Photo Source/Copyright: elp.com