Could This Be the New Lancer Crossover?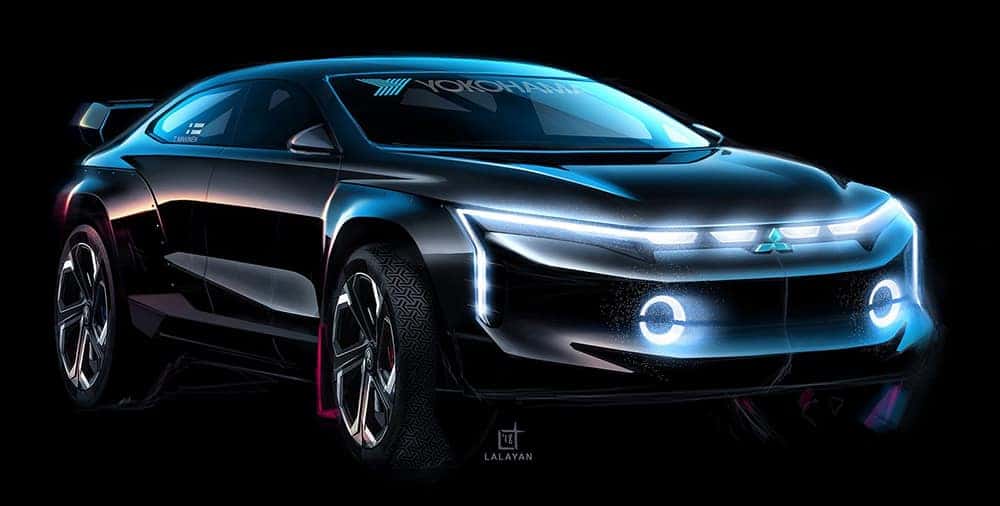 Okay, so we were just talking about the possibilities of a new Lancer crossover with EVO performance. We didn't know if it was possible, but in the same week we discussed this, another automotive designer had popped up, this time with their own rendering of the new Lancer crossover that looks like an overgrown coupe. Hold on to your hats, though. After the new Mitsubishi Mirage concept M.R.G. was later debunked when the new Mirage was said to be designed on the same platform as the Nissan Juke by Mitsubishi Motors, we're not sure if this rendering of the new Lancer will make any headway. Still, it sure looks nice.
This time, the rendering comes from Automotive Designer and Digital Artist, Tigran Lalayan. This design is definitely in line of Mitsubishi Motors' future lineup – it sure looks like an electric rally car if the above image is anything to go by. Check out that absence of a grille, the spoiler in the back, the aesthetic lines, the wheel flares, and that sick headlight design. This is already looking like a great reinvention of the Lancer, but looks a lot more like a large coupe than a vehicle with cargo capacity.
The second rendering, seen below, gives another look to the new Mitsubishi Lancer crossover. This looks much more like a crossover with the large wheelbase and wheels themselves, but the roof is still very much like that of a coupe. We know coupe-crossovers are quickly becoming the new thing, as automakers try to combine performance with utility, but we do wonder what will happen to the cargo capacity a crossover is known for. The below concept seems to have minimal trunk space and accessibility unless the whole back-end is a hatchback. It wouldn't be the first time we see a sports car with a hatchback trunk design.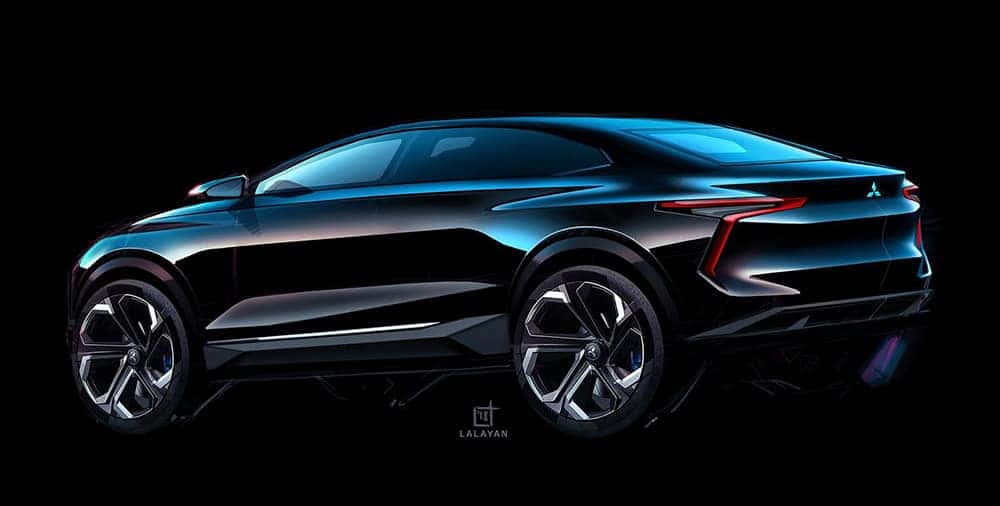 Either way, the designs by Lalayan have definitely gotten some attention. The rendering is actually based off of the Mitsubishi e-Evolution concept seen at the 2017 Tokyo Motor Show, given the same stance but some funky styling cues for a little more flavor. A new front-fascia with a dynamic LED shield was put into the above design, but other renderings have popped up with different designs for the new face of Mitsubishi.
Some automotive writers have gone so far as to say the new rendering is an improvement on the original design. It really depends on what Mitsubishi Motors is going for, we think. We already know Mitsubishi plans to offer electric motors as the powertrain, and will most likely implement their all-wheel drive and traction control system, Mitsubishi all-wheel control (AWC). If they intend to relive their rally days and embrace the motorsport that once made Mitsubishi Motors famous, taking some hints from this rendering may be in the cards. After all, with models like the Mitsubishi Eclipse Cross popping up, coupe-crossovers seem to be the style Mitsubishi Motors is going for these days.
Interested in where Mitsubishi Motors is taking their lineup? Check out new models like the Mitsubishi Eclipse Cross or Mitsubishi Outlander PHEV at University Mitsubishi.
Photo Source/Copyright: TopSpeed.com