Childproofing a Car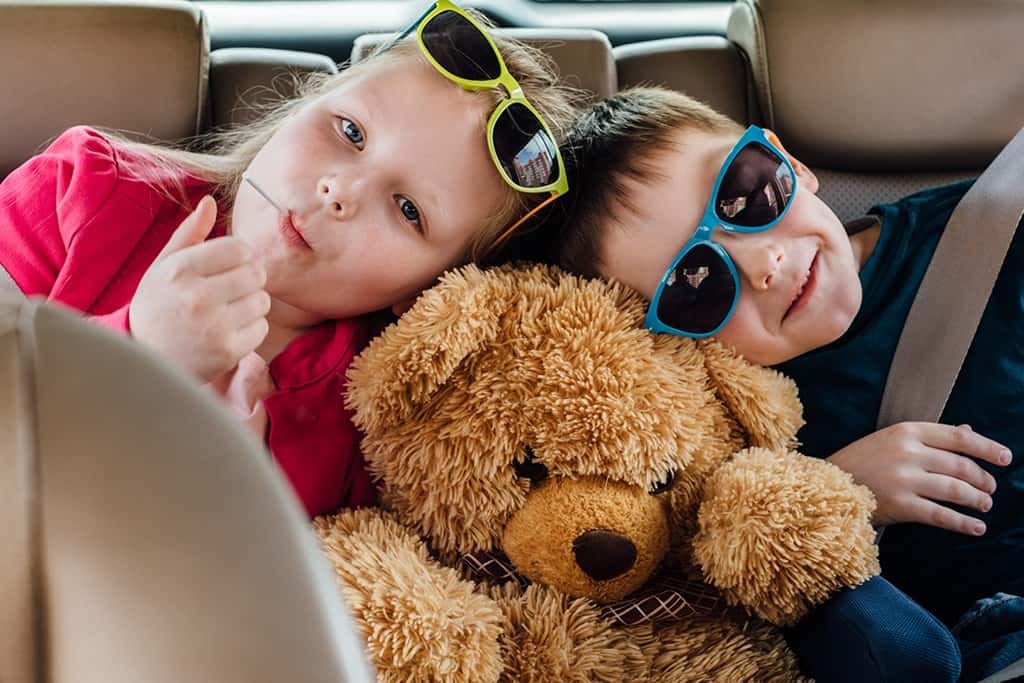 When getting a car and having family, two things come to mind. "Will it protect my kids?" And, "How do I protect my car from my kids?" Luckily, this isn't a catch-22 situation, and you can keep both protected with the right choices. Protect yourself and your passengers with a vehicle with modern safety features, especially automatic advanced features if possible. Childproof the car with some of the tips below.
Protection is a Practice
Since the popularization of smartphones, many people have developed some bad driving habits like using their smart phone when driving. You have a family, so practice safe driving habits and put that cell phone away when driving. Don't have your hands busy with food and drinks, avoid road rage, and don't get distracted. This means having peace of mind by locking the back windows if a child finds it funny to make them go up-and-down, a common practice most children will find entertaining at some point in their life.
Security
Aside from anti-theft alarms to keep your car and valuables safe, take extra safety measures. Activate child locks so unsuspecting children don't open doors while on the highway – they don't know any better when they're young. Another good practice would be to secure all items, be it sporting equipment for the little league baseball game, or more dangerous items like sharp objects, medicine, or just something you don't want your kids to accidentally get ahold of. Make sure all seat belts are working, and if not, get them fixed. For the little ones, invest in a child seat and buckle them up. This is not an option – it's the law.
Keeping the Cabin Clean
Alright, here comes a tough one. Children are messy, especially sick children. There's a couple of things one can do though. To keep the floor clean, invest in a rubber mat. You can cut it to fit between the seats and keep the majority of the floor clean from spills. For crumbs and food, setting down some beach towels wouldn't hurt. It would also be good to keep some small towels, paper towels, tissues, and wet wipes handy if you have a sick or messy child in the car. We'll never know if that tummy ache will turn into vomit until it's too late. It may sounds silly, but keep a bottle of soda water in the car to help clean up liquid messes than can stain or leave undesirable odors.
Entertainment
This one is a little easier these days, thanks to modern technology. If your vehicle has a DVD or BluRay player, then you're set. If not, an iPad or tablet device would be helpful. Download some of their favorite movies and keep them occupied. If budget is tight, or they're too young to understand that tablets aren't cheap, set up a creative work station in the backseat with crayons, notepads, books, notebooks, etc. Add in a binder, a shower caddy, or even install a custom table top to keep them organized and busy for the entire trip.
There's plenty of good ideas here, but we know there's some creative parents out there who have found more ways to childproof their vehicle. Let us know on social media!
Photo Source/Copyright: Shutterstock.com; Humpback_Whale