Auto Financing 101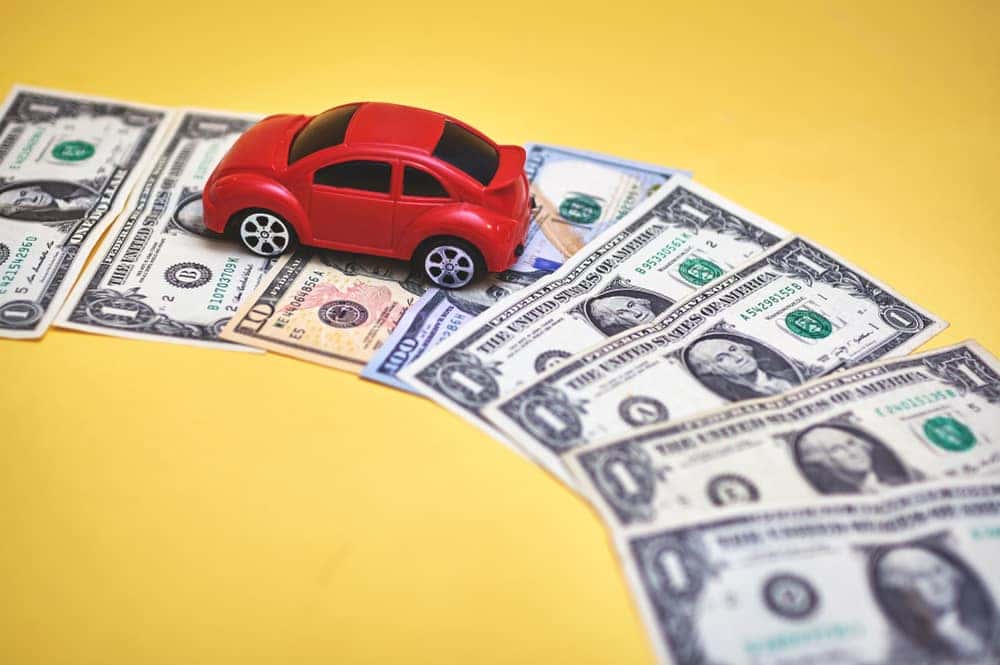 Looking for a new vehicle but having a little trouble getting the cash together at the moment? That's why someone invented auto financing. Auto financing makes it possible for an individual to borrow money to buy a car when they don't have all of the money needed to make a purchase. Traditionally, money is lent to borrowers that have good credit because the lender believes the borrower will pay the money back. There are actually several factors a new car buyer should know when going into the car buying process with auto financing.
The Costs
When shopping for a new or used car, the one thing a driver should always keep in mind is their budget and the overall price of the vehicle. One vehicle with a starting MSRP may fit snugly into one's budget for the down payment and first month of of payments, but what about cost of the vehicle when the destination fee and other costs like taxes are added on? It's best to have a little wiggle room and maybe an extra $1,000-3,000 to take care of these expenses up front.
Having good credit and a stable income are both must-haves when it comes to auto financing. A pay stub will show proof of income and shows the lender that the borrower is making enough money to pay the loan back. The credit score is the second factor the lender will look at before lending money to someone because a credit score is an indicator of how likely it is that the borrower will pay the loan back. Even with a well-paying job, it can be tough for someone with a low credit score to get a loan.
If unaware of your credit score, contact Experian, Equifax, or TransUnion and request a copy — each of these organizations are legally obligated to give you a score free once a year. Or get a CreditKarma.com account. Just keep in mind that your FICO Credit Score and your FICO Auto Score are not the same; the latter is not available to the public, but for a point of reference, this would be a history of auto payments, loans, and other financial standing within the automotive industry.
With good credit, a down payment on a car purchase isn't always necessary. Some consumers can walk out with a monthly payment and a zero down payment, but that's with a great credit score. If credit is a little shaky, then a consumer will want to be able to back up their financial standing with a large down payment. Not every dealer requests it, but they'll be more likely to sell if a sum of the vehicle is already being paid for. This will also help reduce the consumers' monthly payments.
Now Comes the Hard Part
Okay, so you know the cost of the vehicle and have the income and credit to back it up. That was the easy part. Now you have to decide where to get the financing, interest rates, finance terms, monthly payments, penalties, closing costs, and then finalizing the loan and prepare to sign your name many, many times. If looking to save time at the dealership, consumers can save themselves a load of trouble by going to the dealership website and applying for auto financing a day or two before they plan to walk onto the lot – call first though, as the dealer should be able to tell consumers on the phone whether or not they are eligible for financing.
Consumers can also choose their own financial institution or bank before going to a dealership. Whether going through a credit union, bank, or dealership, find out what interest rate you'll be paying and calculate if that's affordable on top of the monthly payment. Auto financing uses simple interest, so consumers will be paying an agreed upon sum plus the interest accrued over the span of a year.
So, knowing that, the next question is – How long is the term? The longer it is can decrease the amount of the monthly payment, but it can also require a larger down payment or a higher interest rate to support the long term loan. Also ask about any prepayment penalties – yes, there can be a penalty for being over-punctual.
At the very end, make sure the loan is finalized. Sometimes, it can take a few days for a credit union or bank to go over the paperwork and approve the loan, but dealerships will sometimes overlook this to seal the deal. If worrisome, ask the dealer to reserve the car until the financing loan documents are approved. Save yourself a headache.
Auto financing helps is a lot when it comes to car buying. Just be sure to factor in all the variables that come to play. You can apply for University Mitsubishi easily today.
Photo Source/Copyright: Shutterstock.com/Alrandir