Arrival of the Mitsubishi Eclipse Cross is Closer Than We May Think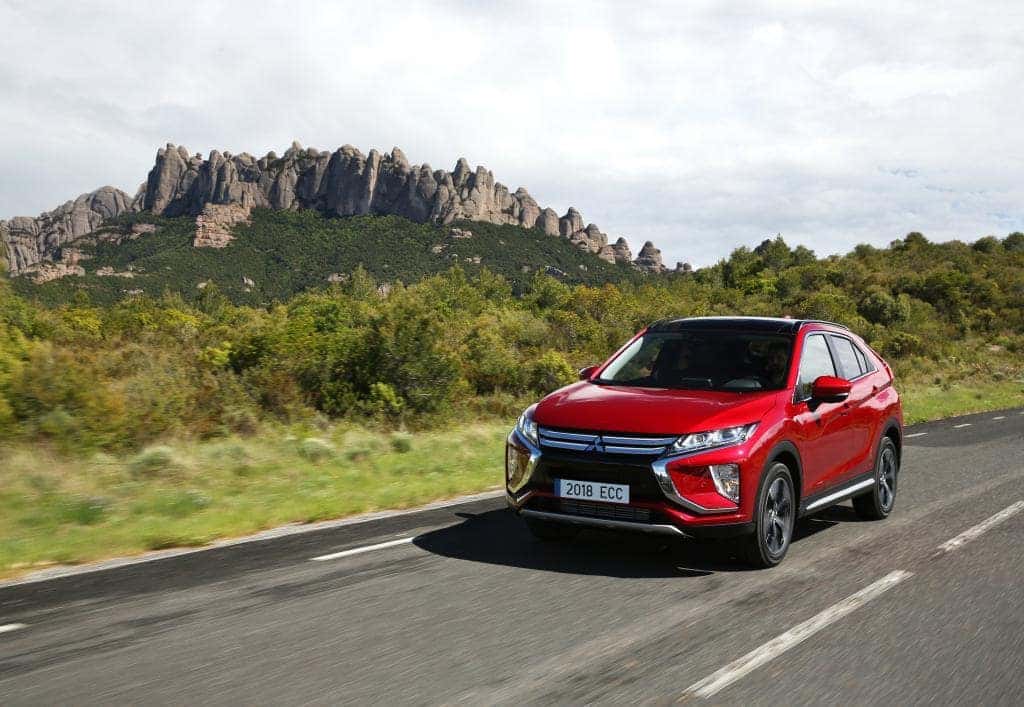 Ever since the Mitsubishi Eclipse Cross was added officially to the Mitsubishi lineup, we've eagerly waited for more information. All we have to go by is the overview page on the Mitsubishi Motors website and the technology in the Eclipse Cross that we know of thus far. Being a 2018 model, we're expecting it on the streets at least, well, by next year. Now it's starting to sound closer than we may have thought.
Beginning with shipments of the 2018 Mitsubishi Eclipse Cross to Europe this month, October 2017, the new model will be soon made available on an international scale in about 80 markets. These will include automotive markets in Australia, North America, and Japan, along with Europe of course. At this time, Mitsubishi expects to have 50,000 units produced by the end of the fiscal year, or March 31, 2018. Wow, we hope there's enough for everybody!
The Eclipse Cross may be the first vehicle coming out of the new Mitsubishi Motors we're seeing today, but it surely will not be the last. Another crossover/SUV shares a similar style to the Eclipse Cross, that signature SUV taste that blends the sharp lines of a coupe can also be found in the Mitsubishi eX concept. As stated in that article, a new electric vehicle by Mitsubishi will debut this month, October 2017, during the Tokyo Motor Show. We're still unclear as to whether that will finally be the eX concept, the electric Mitsubishi Centennial Hyaku, or a new vehicle altogether. There was talk about a cross-brand EV with Mitsubishi and Nissan-Renault after all.
Right now, the Mitsubishi Eclipse Cross is just starting to come off the production line and heading towards Europe. The rest of the world won't be too far behind; in fact, word is production of right-hand i.e. American versions of the vehicle will begin next month, November 2017. How long it'll take to meet that 50,000 units mark is up in the air, but we're excited all the same.
How about you? Looking forward to get behind the wheel of a Mitsubishi Eclipse Cross? Tell us about it on social media.
Photo Source/Copyright: Practical Motoring