Alliance Ventures – Five Investments in Five Months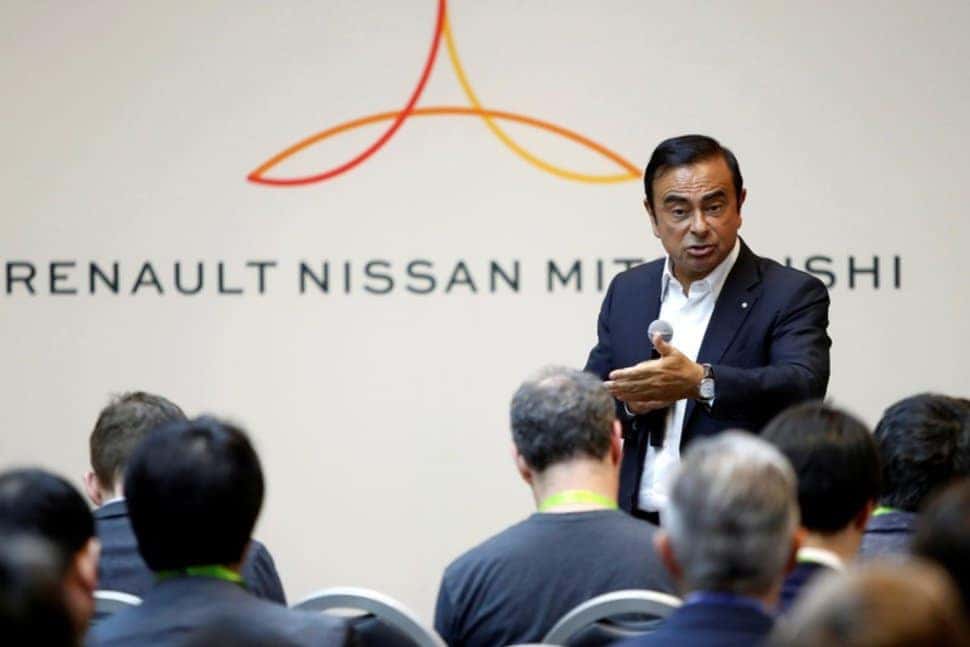 It wasn't too long ago that the Nissan-Renault-Mitsubishi Alliance began its expensive venture funding campaign – Alliance Ventures. Alliance Ventures was organized to invest $1 billion in order to support open innovation, startups, and entrepreneurs in technology, and the alliance is already steadfast in making their visions happen. With a focus on autonomous systems, electric vehicles (EVs), connectivity, and artificial intelligence, Renault, Nissan, and Mitsubishi have set their sights on overseas start-up companies and organizations that meet similar goals. With $200 million set as the budget for the first year of a five year campaign, five investments have already taken place since January, taking up $50 million of funding. Let's take a look at these investments and what they mean for the alliance.
Robotaxis
Around the same time as the Alliance Ventures funding campaign was announced, the Renault-Nissan-Mitsubishi Alliance also unveiled plans to seek out and talk "partnership" with Robotaxi companies in the coming months. A Robotaxi is basically a self-driving autonomous Uber. With Google Waymo having already been certified to act as an autonomous transportation network in Phoenix, Arizona, it makes sense that other automakers are revving up to meet the same goal. It's possible that with proper funding, we may see Robotaxis with an alliance logo on it, or even shared technology bringing the Mitsubishi e-Evolution to fruition.
DiDi
Set in China, DiDi is an artificial intelligence and autonomous technology conglomerate. The company initiated the DiDi Auto Alliance, an intelligent ride-sharing alliance that provides new smart mobility solutions in China. Overall, the DiDi Auto Alliance aims to unite all its members to transform the business model of the automotive industry and become the largest full-capacity vehicle operator platform in the world. To help make this happen, Renault-Nissan-Mitsubishi is using funding from Alliance Ventures to pursue these goals, and in turn, DiDi will be providing services like auto leasing and sales, auto finance, auto service, fleet operation, and car-sharing solutions to the alliance as it continues to work on its own self-driving autonomous vehicles.
More Investments
Although not heavily discussed , there are other companies the alliance has invested in during their Alliance Ventures funding campaign in the past few months. One of these is Ionic Materials, a U.S.-based firm that is currently developing solid-state cobalt-free battery materials. With alternative fuel vehicles on the rise, and automakers looking for cheaper ways to make high quality hybrids, plug-in hybrids, and electric vehicles, this is definitely a smart investment to get going. After all, the alliance as a whole has plans to hit the hybrid and electric vehicle market hard with a total of 500,000 plug-in electric hybrid vehicles (PHEVs) in the making.
Another company that received some funding is a French-based company, Kalray. This company definitely falls within the parameters of the Alliance Ventures campaign, working on developing a microprocessor that can be used in autonomous driving. In addition to their PHEVs, the alliance also plans to develop fifteen models with autonomous features by 2022, including a fully autonomous self-driving vehicle. That calls for better technology, and Kalray might have it.
Of course, if Kalray doesn't pay off, then Silicon Valley, the high-tech hub of the San Francisco Bay Area, might. Another company the alliance invested in, Shift, received some funding. However, we're not quite sure why. The company, Shift, is simply a platform to buy and sell used cars. Perhaps the alliance is simply looking for a domestic partner that can supply them with similar services of their overseas partner, DiDi.
The fifth investment we know of today is Sinovation Ventures, another China-based company that many automakers have their sights on. Sinovation Ventures itself is focused on artificial intelligence and has made a decision to invest in Israel's Maniv Mobility, another car technology fund currently backed by Jaguar, Land Rover, and Valeo. Francois Dossa, the head of Alliance Ventures, claimed the deal with Maniv could be signed in days.
There is a sixth investment in the works for Alliance Ventures to sign off on, but it has yet to be approved, and thus details have yet to be provided. We can only assume it shares characteristics of other organizations and companies working towards new mobility, vehicle connectivity, autonomous driving technology, and alternative fuel vehicle solutions. We'll know soon enough.
What do you think of the Alliance Ventures funding campaign? Let's discuss their investments so far on University Mitsubishi social media.
Photo Source/Copyright: money.usnews.com