Alliance 2022 Makes Its Sixth Investment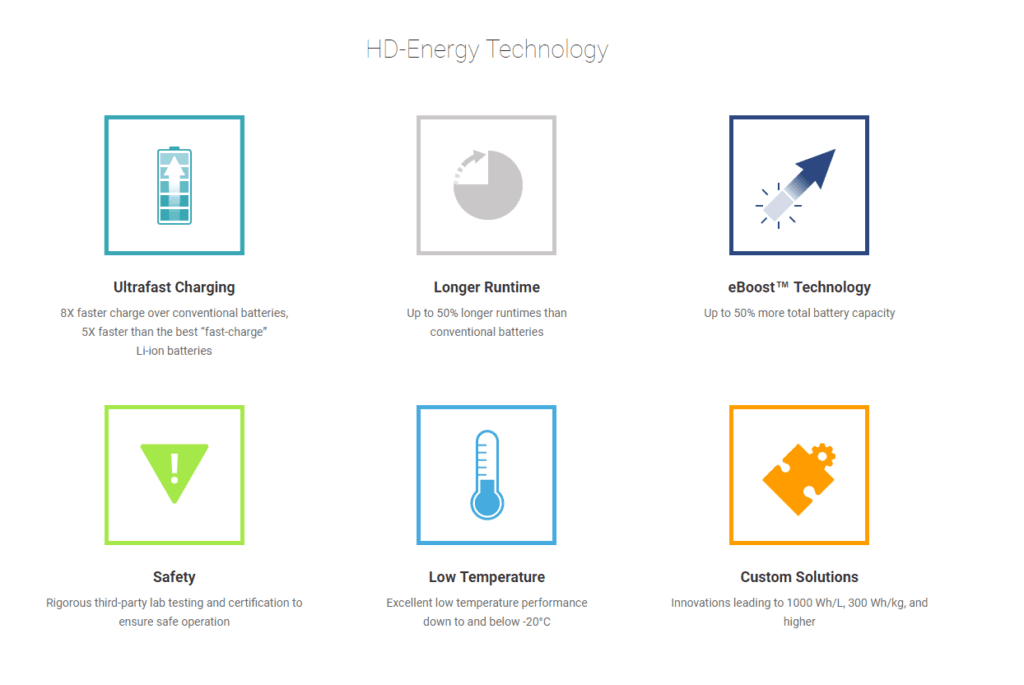 Mitsubishi Motors has been a little quiet as of late, and so far, we know that the automaker plans to show up at the LA Auto Show. Mitsubishi Motors is also holding a press conference prior. The big news today is the next installment of the Alliance 2022 Alliance Ventures funding campaign. Having already made five investments in the first five months of 2018, we're now seeing a sixth investment in a California-based company that may change how electric cars are produced in the next few years. With the Renault-Nissan-Mitsubishi Alliance focused on alternative fuel, this is a big deal for the campaign.
Through the Alliance Ventures funding campaign, Alliance 2022 has participated in the latest round of funding in Enevate Corp., an advanced lithium-ion (Li-ion) battery technology startup company based in Irvine, California. This wouldn't be the first startup that Alliance Ventures has funded, with the campaign funding several robotaxi startups in early 2018 – more on that later. The Renault-Nissan-Mitsubishi Alliance won't be the first investor, as LG Chem was the first high-profile investor to fund Enevate, back in October 2018.
The investment by the Alliance reflects the capability of Li-ion batteries designed by Enevate that are capable of extreme fast charging with high energy density that is also safe. Enevante claims that its silicon-dominant lithium-ion cells will have multiple advantages for future electric vehicles (EVs). These include fast-charging with a 75-percent increase, able to charge the EV in five minutes or the same time it takes to fuel up a gasoline-powered car; high energy density charging for long-range EVs; the ability to operate in low temperature environments, as low as -40 degrees F; a lower cost for charging; and added safety benefits.
Enevate is calling it their HD-Energy Technology, superior to any other Li-ion technology available today. The next step would be to manufacturer and supply automotive brands with the new technology worldwide in high volume. Of course, before Enevate can achieve that, they need auto makers to adopt the next-generation features that can take EVs to the next level. The Renault-Nissan-Mitsubishi Alliance is one of the first, but won't be the last.
"We share the common goal of making electric vehicles easier to use and adopt in mass markets. We look forward to our strategic partnership with Renault-Nissan-Mitsubishi, as they are a global leader in electric vehicles and they understand the market needs of EV consumers worldwide." – Enevate President and CEO Robert A. Rango
"We are pleased to participate in Enevate's latest funding round. This strategic investment allows us to support the development of Enevate proprietary cutting edge electrode technology. Continued development in this critical field will help us accelerate the electrification of our vehicles." – Francois Dossa, Alliance Global Vice President, Ventures and Open Innovation
Other Investments
As mentioned, five other investments have been made in 2018 by Alliance Ventures. The first investment dealt with Robotaxi startups, hot on the tail of the Google Chrysler Waymo project that is spreading fast throughout the nation. The goal is to either get a Robotaxi on the road with an Alliance logo on it or get the technology to a point where it can be integrated into current automotive concepts.
Some of those automotive concepts deal with artificial intelligence (A.I)., and DiDi is an A.I. and autonomous technology conglomerate in China. Initiated by the DiDi Auto Alliance, an intelligent ride-sharing company that provides many smart mobility solutions, Alliance Ventures chose to fund the DiDi Auto Alliance in return for services like auto leasing and sales, auto finance, auto service, fleet operation, and car-sharing solutions to the alliance as it continues to work on its own self-driving autonomous vehicles.
Other Alliance 2022 investments deal with similar goals. Ionic Materials, a U.S.-based firm that is currently developing solid-state cobalt-free battery materials, received funding so that the Alliance can find ways to make high quality hybrids, plug-in hybrids, and electric vehicles with less expensive means. Kalray, a French-based company, is developing a microprocessor that can be used in autonomous driving. Sinovation Ventures, another China-based company that also has the eye of several investors, is also focused on A.I. in automobiles.
Alliance 2022 has a plan for the year 2022 with the Alliance Ventures funding campaign, and with the way things are going so far, we're getting excited over the possibilities. What will the next investment be? What will Mitsubishi or the Alliance produce next? Maybe we'll find out later this month with the 2018 Los Angeles Auto Show. Stay tuned to University Mitsubishi social media to find out.
Photo Source/Copyright: Enevate