6 Features Of The 2020 Eclipse Cross That You Probably Didn't Know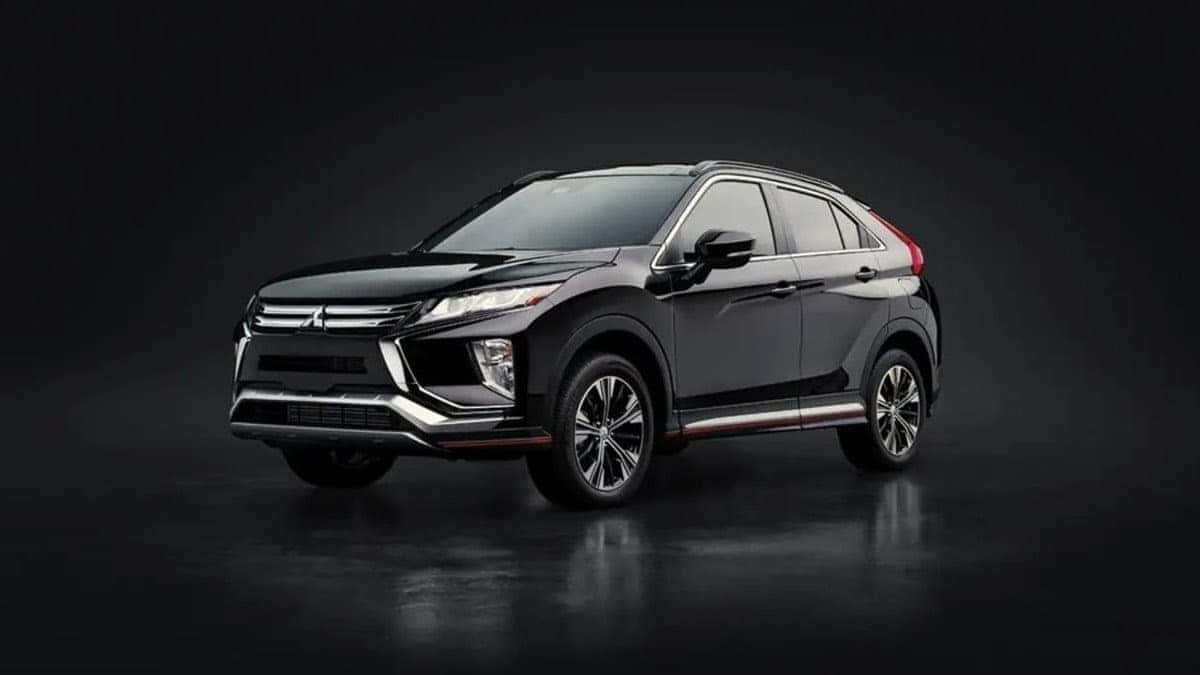 Mitsubishi, the famous Japanese automaker, isn't going down without a fight! Like many other car manufacturers, it appears to have changed extensively from traditional passenger cars to the new age of crossover SUVs. Fairly enough, its most recent one is the new 2020 Eclipse Cross, which stemmed from the well known Mitsubishi Eclipse sports coupe of the 1990s and early 2000s.
There is a bit of likeness between the older coupe and the new crossover, like an optional all-wheel-drive, turbocharged engines, and plenty of styling options. Mitsubishi has gained a bit of a reputation for having out-of-the-box technology features, especially when it comes to this year's Eclipse Cross.
Here are 6 Features Of The 2020 Eclipse Cross That You Probably Didn't Know!
Double Power Sliding Moonroof
The Mitsubishi Eclipse Cross was tested by an automotive website, Cars. During this test, a loaded SEL version was used and featured the optional Touring Package that has a power panoramic moonroof. One might not expect that the moonroof is not a continuous roof but rather two separate pieces, which is a power sliding front part and a fixed glass-panel rear part. Both have power sliding sunshades, conversely, it's controlled by two different switches; one is on the front overhead console while the other is on the overhead dome light panel behind the front seats.
Take in more sights and soak up more sun in your Eclipse Cross with the dual-pane power-sliding panoramic sunroof. Along with sleek interior styling, it's easy to settle in for an immersive ride.
Tick-Tocking or Beep-Booping
There are a number of things that are electronically-controlled in the 2020 Cross, one of which includes turn-signal sounds in which you can make the choice between two options. The default is pretty much a standard tick-tock noise that you're probably familiar with, while the optional sound is…a bit more unexpected. It's more of a beep-boop noise and it kind of reminds me of one of those standard ringtone options that you play around with once you get a new phone. Nevertheless, both sounds are quite standard in their own way, but it's still a quirky little feature that's nice to have.
Fixed Interval Wiper
It can prove to be pretty useful in being able to change the delay interval for the rear window wiper. One can make a specification from 0, 4, 8, or 16 seconds between swipes. Certainly, one should likely perform this action before driving off, as going through the menus while the car is in motion may cause drivers to be thrown off…and hopefully just mentally…
Auto, Snow or Gravel Mode
There is a button that allows one to switch between Automatic, Snow, and Gravel modes on the Super All-Wheel Control system, which tailors the electronically controlled all-wheel-drive, stability control, anti-lock brakes and act yaw control systems to suitable environmental and road conditions. Auto is the standard setting, but if you switch to Gravel or Snow, the system has a memory that will begin in that setting for the next ride.
Adjustment In Airflow
Climate control is also electronically-controlled, which allows one to tailor the airflow setting between the windshield and footwell vent past the normal split settings. One can tailor it to have better movement on either the windshield, footwell, or combination of both depending on what makes you the most comfortable.
Keep Accessories Activated
Drivers that want to keep his or her accessories in their Eclipse Cross activated after shutting off the engine can make adjustments with how long they will work with the engine off. The default is 30 minutes, this means you can keep your phone plugged in or the audio system playing and it will still draw power from the vehicle battery for half an hour, and it can also be extended to an hour or shut off entirely if that is your preference.
University Mitsubishi
University Mitsubishi has a plethora of Mitsubishi Eclipse Cross models for this year in different colors and in different trims. Prices currently start at close to $30,000, (plus destination fee). Those interested in the 2020 Cross can view our Mitsubishi Eclipse Cross inventory and chat with a representative online for assistance.
Photo Source/Copyright: Torque News