4 Items To Help You Tidy Up Your 2020 Mitsubishi Outlander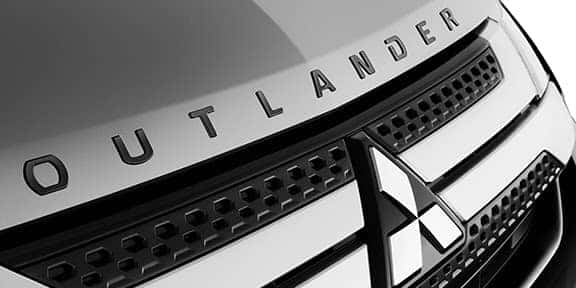 The 2020 Mitsubishi Outlander has technologies that are the utmost intelligible, as well as age-appropriate amenities, and plenty of elbow room for a comfortable and pleasurable experience for drivers and their passengers. On top of that, this multi-purpose SUV offers an extensive range of accessories to aid in keeping the cabin organized and sanitary, regardless of whether or not the seats are occupied.
Sporty Carriers
In case you haven't noticed, ever since the COVID-19 pandemic, biking riding has seen an unexpected increase in popularity. Luckily, the 2020 Outlander offers carriers for these new two-wheelers, which is also capable of keeping other large sports equipment secure, like skis and snowboards. This is a great accessory for keeping tidy because you don't have to use up your luggage space in order to carry these items.
Cargo Management System
The Cargo Management System is good for carrying small items, large objects, and other materials. This foldaway and sturdy organizer keeps your items safe by preventing them from moving here, there, and everywhere during your road trippin' adventures. It also comes with 4 grocery bags that are reusable.
Cargo Tray and Mat
For those who want to soak up some sun at the beach or play some good ol' fashioned volleyball will certainly have to deal with the clean up from lugging all of those sandy items and wet towels. Therefore, it is wise to opt for a cargo tray and mat in order to make cleaning much easier. The mat acts as a barrier from outside junk while the tray protects the floor from spills and other seeping liquids.
Cargo Cover
This customizable cargo cover keeps your personal belongings out of sight and out of mind from the public. All one has to do is slide the cover over the items from view of nearby pedestrians. When it is no longer needed, simply roll the cover back into an obscured position behind the back seat of the SUV.
Every one of these accessories can smarten up the look of the interior, this will allow for more comfortableness while families go along their journey and will prevent some awkward stares from friends who need a ride. Regardless of those who choose not to add any additions onto the SUV, one can still cherish the overall conveniences that the truck holds and the unbeatable experience that it provides.
University Mitsubishi
The 2020 Outlander is the perfect SUV for any family or individual. It has plenty of features for both safety and entertainment. It also comes with an outstanding warranty and scores well above average for crash testing, which is probably why it was awarded Best Midsize SUV/Crossover 5-Year Cost to Own Award for 2019 from Kelley's Blue Book.
The University Mitsubishi dealership currently has a great deal of 2020 Mitsubishi Outlander models in its possession, all of which is just around $30,000, (plus destination fee). We also have plenty of other favorable Mitsubishi models like the Outlander PHEV and Eclipse Cross in our stock that has all of the SUV luxuries that a family needs. Please, view our new online car inventory and feel free to speak with an online representative for further assistance.
Photo Source/Copyright: Mitsubishi Motors