3 Reasons The Mitsubishi Mirage is the Ultimate Road Trip Vehicle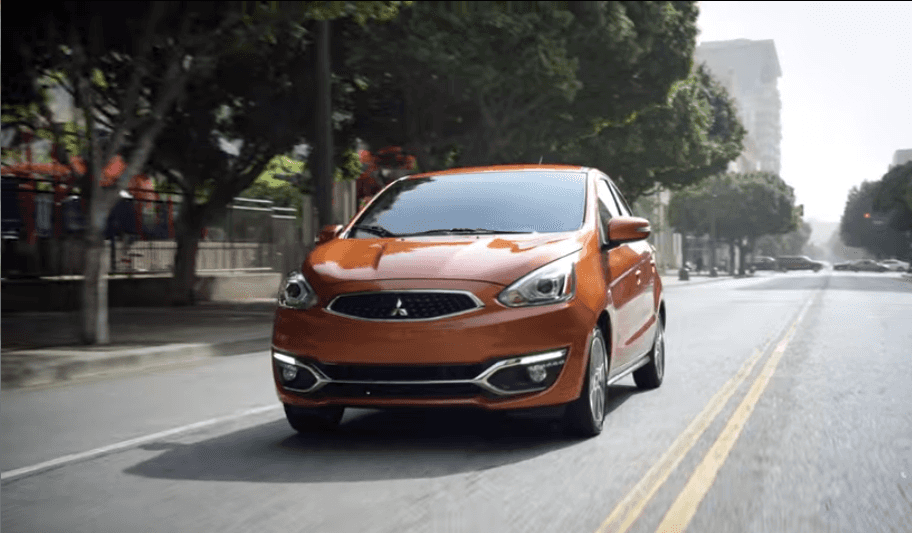 With the summer coming up, lots of people are getting ready to go on vacation. Some just want to hit the road and let adventure take them. It's good to plan ahead, but if you're the impulsive type, then all you need is a good car. Why not choose Mitsubishi? Although focusing on crossovers, they still have some nice small cars to cruise in, like the 2017 Mirage hatchback.
To Infinity and Beyond!
The 2017 Mitsubishi Mirage hatchback is the longest-lasting vehicle in the Mitsubishi lineup, and by that we mean it can go far on a single tank of gas! With a fuel economy of 37/43 mpg city/highway, road trippers can spend more time having fun and less time at the gas pump – though we can't blame someone for junk food pit stops — it is a road trip after all.
This kind of fuel economy is thanks to the the 1.2-liter MIVEC DOHC I3 engine paired to a CVT automatic transmission. Mitsubishi knows how to make a vehicle that travels far by optimizing everything that has to do with the powertrain. "MIVEC"? That's the term used for Mitsubishi's personal variable valve timing (VVT) technology, the process of altering engine cylinder timing events for air/fuel intake/exhaust. A dual overhead camshaft (DOHC) takes some of the pressure off an engine by splitting the intake and exhaust into two cylinders, and an engine with less tensions works more efficiently. Then, as noted, having automatic transmission, especially continuously variable transmission (CVT), makes all the difference when changing gears at any speed without fuel loss.
Are We There Y-zzzzzz
It's pretty comfortable in the Mitsubishi Mirage, we're not gonna lie. There's about three feet of headroom and legroom, so most passengers can stretch out a bit. Automatic air conditioning control can be found in the Mirage SE and GT trims, which is able to keep the temperature in the cabin the same during the whole drive. If it gets a little cold outside, the entire lineup has rear heater floor ducts, and the Mirage GT has heated front seats.
What about the cargo space? It is a hatchback after all. With the rear seats up, the cabin has 17.2 cubic-feet of cargo space, and with the seats down, 47.0 cubic-feet. Plus the rear seat can split-fold for various storage options.
Turn it Up!
There's also some entertainment options to enjoy while cruising around in the 2017 Mitsubishi Mirage hatchback. A four-speaker audio system is the lineup standard, and the SE and GT trims come with a 6.5-inch touchscreen with Apple CarPlay and Google Android Auto. To keep the drivers hands on the wheel and eyes on the road, a Bluetooth hands-free phone system comes standard with the SE and GT trims as well, with steering wheel-mounted audio controls. All that's really missing is backseat entertainment, which we covered plenty in our childproof car article for those traveling with little ones.
See that? Mitsubishi has plenty of gems in their lineup. All you have to do to find yours is check our inventory.
Photo Source/Copyright: MitsubishiCars.com