2020 Mitsubishi Outlander PHEV vs 2020 Lexus NX Hybrid 300H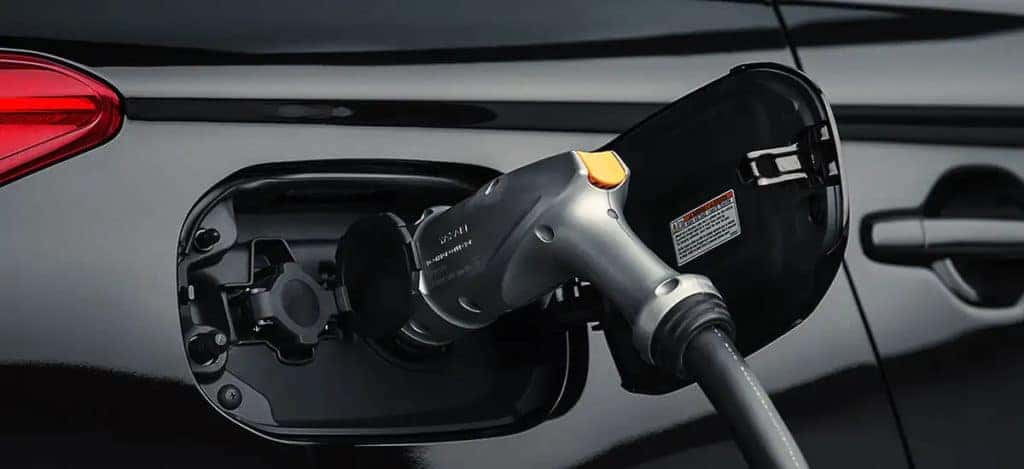 According to JATO, a global supplier of automotive business intelligence based in London, he 2020 Mitsubishi Outlander PHEV is the bestselling plug-in hybrid electric vehicle (PHEV) crossover. Last week, we discussed how Mitsubishi Motors ranked in the top ten of Japanese brands during the 2020 J.D. Power Initial Quality Study. With a score of 148 PP100, or 148 issues every 100 cars, Mitsubishi Motors out-ranked Lexus and Nissan in lasting quality. To avoid bad-mouthing about an Alliance partner, let's look out two plug-in hybrids – the 2020 Mitsubishi Outlander PHEV and 2020 Lexus NX Hybrid.
They always so if you want to persuade someone about a financial choice, leave the price for the very last detail. That way you work them up about all the positives and the price doesn't seem so bad after all the good things. We're going to do the opposite. The 2020 Mitsubishi Outlander PHEV has a starting MSRP of $36,295 (plus destination fee). That's vs the starting of MSRP of the 2020 Lexus NX Hyrbid with AWD is $39,270 (plus destination fee). The Outlander PHEV comes automatically with automaker's Super All-Wheel-Control (S-AWC) all-wheel drive system, whereas the Lexus NX Hybrid 300H comes with front-wheel-drive standard.
Let the price difference sink in a bit…
Now let's take a look at the kind of value a consumer gets for, what about $3000 less? Say hello to leather upholstery that brings the cabin of the Mitsubishi Outlander PHEV to an upscale class. On chilly days, warm up with heated front seats, and on rainy days don't worry about fiddling with knobs – a rain sensing windshield wiper system is already equipped. Riding on 18-inch wheels, consumers can merge with confidence thanks to blind spot warning, and they don't have to worry about fiddling with the rearview mirror thanks to a day/night electrochromic rearview installation. For a little convenience, the rear cargo door comes with a power liftgate, and a universal garage door opener also comes standard – who doesn't love those? The Lexus NX Hybrid 300H comes with none of these things, and rides on 17-inch wheels.
Wondering about power? The 2020 Mitsubishi Outlander PHEV is powered by a 2.0-liter MIVEC DOHC 16-valve 4-cylinder engine able to generate 117 horsepower and 137 lb-ft of torque. Able to tow up to 1500 pounds, the Outlander PHEV has a 22 electric-only driving range, a combined fuel economy of 25 mpg, a combined electric+gasoline fuel economy of 74 MPGe, and a total driving range of 310 miles. Although the 2020 Lexus NX Hybrid 300H with AWD is powered by a turbo in-line four-cylinder engine, able to generate 235 horsepower and 258 lb-ft of torque, its combined fuel economy drops to 24 mpg, and its MPGe is unlisted.
Looking for storage space? The 2020 Mitsubishi Outlander PHEV can offer a total of 66.6 cubic-feet of interior volume for packing up versus the 53.7 cubic-feet of the 2020 Lexus NX Hybrid. There's also more room in the Outlander PHEV, with a total interior volume of 102.1 cubic-feet, adding to a little more rear head and legroom for passengers. This is in comparison with the 71.6 cubic-feet of the Lexus NX Hybrid 300H.
Lastly, we all know Mitsubishi Motors is one of few automakers to offer the best auto warranties in the industry. Mitsubishi covers all vehicles with a 5-year/60,000-mile basic warranty coverage plan and a 10-year/100,000-mile powertrain warranty coverage plan. That's one year and 10,000 miles, and four years and 30,000 miles of difference between the Lexus NX Hybrid 300H plans, respectively.
The choice is clear. Top in the Japanese auto industry and the best selling PHEV, check out the Mitsubishi Outlander PHEV at University Mitsubishi.
Photo Source/Copyright: University Mitsubishi