2018 Mitsubishi Eclipse Cross Debut at Geneva Motor Show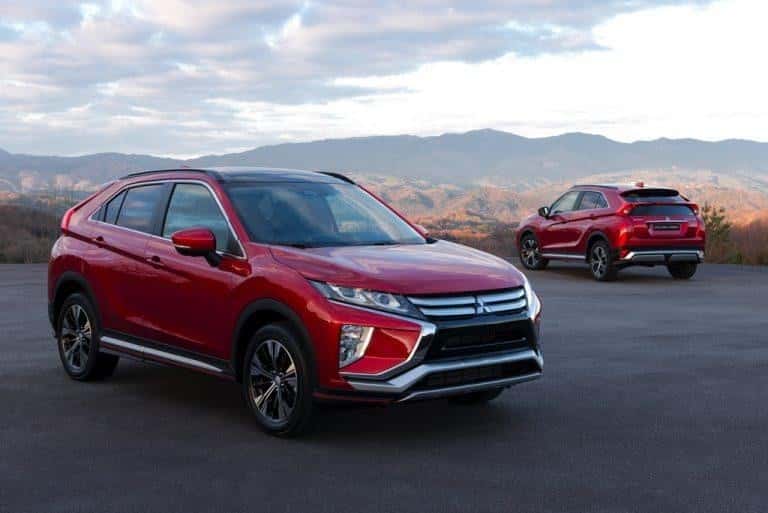 The 2017 Geneva Motor Show has begun, and all kinds of teasers and new info about the 2018 Mitsubishi Eclipse Cross are popping up. Like many auto brands, Mitsubishi initially didn't reveal much about this model aside from the resurrection of the old Eclipse as a crossover. Moreover, a lot of this was done in-house, meaning Mitsubishi still has some tricks hidden away. Maybe this is the time to show us what they got with the Eclipse Cross.
We talked about the old 2012 Mitsubishi Eclipse back when it was a compact sports car not too long ago, feverishly waiting for March. With Mitsubishi Motors' recent development and business changes, a lot of people weren't sure if reviving a dead model was a smart move. However, with Mitsubishi Motors changing its focus to SUVs and crossovers, when we heard the Eclipse was going to debut as a compact crossover, people got interested. Sports car meets crossover? Now that sounds interesting.
Although Nissan took a controlling interest in Mitsubishi last year, the two automakers are still competitors, and thus all of the design for the Mitsubishi Eclipse Cross was done in-house, including a new 1.5-liter direct-injected turbocharged engine, exclusive to the Cross, paired with Mitsubishi's Continuous Variable Transmission (CVT). A direct-injected turbocharged engine is probably the smartest move Mitsubishi made when developing the cross – direct-injection is already sweeping the auto market due the increase of horsepower it can deliver, and with a turbocharger, hoo boy! This is a welcome arrival, and it's nice to see Mitsubishi moving away from its usual 2.0 and 2.4-liter engines. We'd be lying if this was the only change though.
The interior has finally been updated. Well trimmed and outfitted with new technology, drivers will be happy to find a heads-up display and 8-inch infotainment screen mounted onto the center of the dash. This means keeping your eyes on the road is a lot easier when the majority of schematics and multimedia are at eye-level. The infotainment system will also support Apple CarPlay and Android Auto, and is controlled by a touchpad a little south of the gear shift knob.
On the outside, the 2018 Mitsubishi Eclipse Cross is definitely handsome and bold, chiseled to set it apart from its siblings, the Outlander and Outlander Sport. From an aesthetic point of view, the looks alone set the Eclipse Cross apart from the competition. There are of course design choices that make us scratch our head, like the second-lip in the rear – although it houses a nice LED taillight setup, it also splits the rear view glass in two.
Regardless, Mitsubishi did wonders with the 2018 Eclipse Cross, already setting it up as a rival to the Honda CR-V, Mazda CX-5, Jeep Renegade, and even one from its partner/competitor, the Nissan Juke. Be sure that when the Eclipse Cross is released, we'll have a comparison or two to see how well it matches up.
Photo Source/Copyright: CheatSheet.com/Mitsubishi