2018 Mitsubishi Eclipse Cross to Debut at LA Auto Show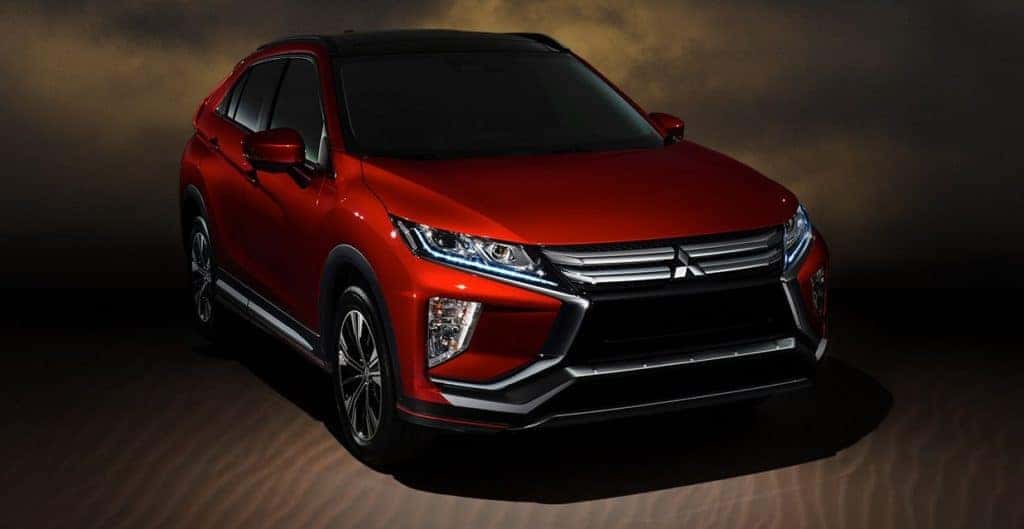 Remember back when we covered the 2018 Mitsubishi Eclipse Cross in March, 2017? It had originally debuted at the Geneva Motor Show in Geneva, Switzerland. We're surprised this sporty crossover took nearly a year to make its way to the states. Come December, the Eclipse Cross will be making its second debut at the 2017 Los Angeles Auto Show.
Geneva Motor Show Debut
When the 2018 Mitsubishi Eclipse Cross debuted at the Geneva Motor Show, we were treated to few specs and mainly aesthetic features. The Eclipse Cross is a hatchback, and its style is a blend of a coupe and a crossover. The vehicle has sharp lines and a curved roof that blends into the front fascia. The trunk also has a sporty look with two spoilers integrated into it, one of which houses a LED taillight setup. Small features also leaked.
Although nothing is official yet for the U.S. model, a new 1.5-liter direct-injected turbocharged engine, exclusive to the Cross, is paired with Mitsubishi's Continuous Variable Transmission (CVT. For once, Mitsubishi steered clear of its 2.0 and 2.4-liter engines. The entire design and engineering was done in-house, so more surprises may be underway. Following its debut, we did get a good look at the technology in the Eclipse Cross.
Smartphone connectivity with Google Android Auto and Apple Carplay capability were unveiled with Mitsubishi's first infotainment system. The display is an 8-inch screen navigated with a touchpad near the gear shift though, versus the standard touch screen. A heads-up display may also rise from the dashboard just beyond the steering wheel to display information to the driver, such as speed, distance from another vehicle, and more. We're also seeing safety features such as adaptive cruise control, lane departure warning, blind spot warning, and Mitsubishi's super all-wheel control (S-AWC).
So far, we know a lot, and there might not be much of a change to the American model aside from the placement of the steering wheel. Until the 2017 Los Angeles Auto Show, December 1-10, 2017, we won't know for sure. Only a few days to go!
Photo Source/Copyright: MitsubishiCars.com