2017 Mitsubishi Mirage is the Most Affordable Car to Lease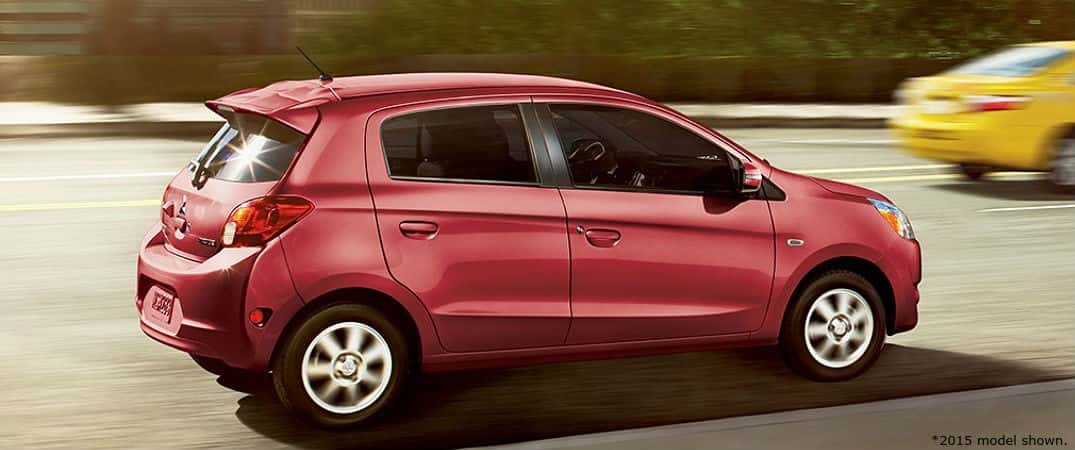 When scouring for the best prices and deals on just about anything, people look to the internet. To find the best deals on an automobile, sites like Kelley Blue Book, Consumer Reports, and Growella are helpful. In terms of most affordable cars to lease, Growella determined that the 2017 Mitsubishi Mirage is the cheapest car to lease in 2017.
There are several factors that play into a vehicle's affordability, and the Mirage has them in spades. The 2017 Mirage is extremely fuel efficient, priced very affordably, and is backed by an excellent warranty, so even if something happens to go wrong, buyers would most likely be protected by the warranty.
When it comes to Growella, they have a methodology for finding the "Cheapest Cars to Lease." Growella takes available data on the internet and builds a scenario for a potential lessee:
"25-year old female driver in a city setting with no traffic offenses; a thirty-six month auto lease; depreciation equal to the value of a trade-in car in 2017 minus its MSRP of three years ago at 15,000 miles driven per year; gas mileage as provided by auto manufacturers; and, an average gas price as provided by FuelEconomy.gov."
With this scenario in mind, the 2017 Mitsubishi Mirage would cost $219/month to lease. Every month it would lose $105 in value, but assuming auto insurance is fair, it would cost around $35/month for coverage, and the average driver would spend less than $80/month on fuel. Wow, that's all some of us really need to hear isn't it? Those of us with a long commute spend maybe $100+/week!
The 2017 Mitsubishi Mirage comes in three trims, all powered by a 73-hp 1.2-liter MIVEC DOHC engine that gets 37/43 mpg city/highway when paired with an automatic transmission. It has all the basics for entertainment (6.5-inch touchscreen, smartphone link with Apple CarPlay and Google Android Auto, 4-speaker stereo system, and Bluetooth) and a starting MSRP of $12,995.
Sound good? Check out our inventory for your 2017 Mitsubishi Mirage today.
Photo Source/Copyright: Mitsubishi Ad Planner