What to Do After Buying or Leasing a New Car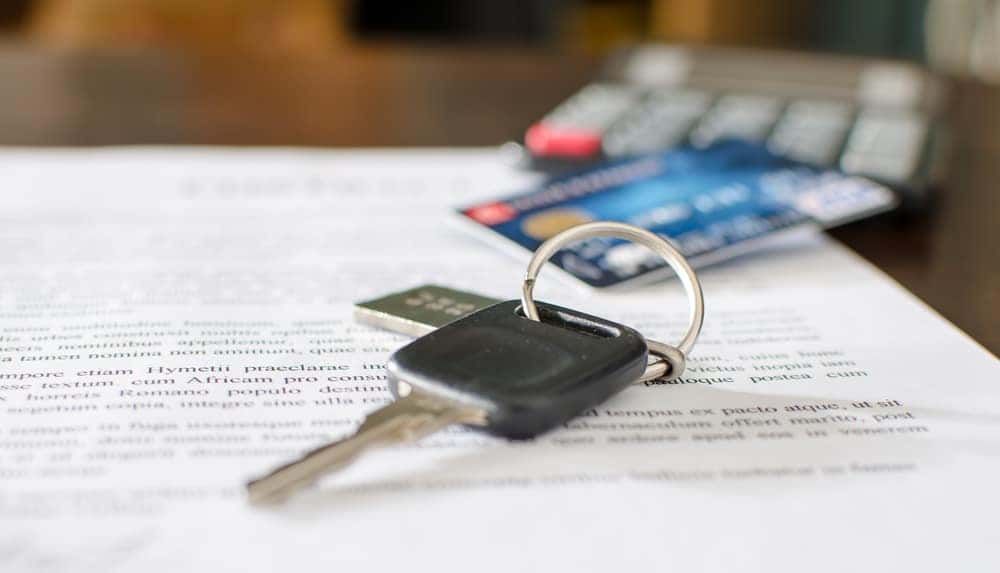 You just bought a new car, all the papers have been signed, and you're ready to hit the road. What's next? Before letting the excitement take over and flying off, there's a bit of a checklist of things to do while still on the lot and on your way home. Plus, this is a new car, right? We should look into ways we can keep it looking new, whether we purchased this new car or are leasing a new car.
Collecting All the Paperwork
Sure, everything has been signed, but that doesn't mean it's all done. Ask to get a copy or two of all the paperwork signed between you and the dealer. That way, they have a copy, you have a copy, and you have a spare copy to keep and store somewhere safe. It's always good to have a backup.
Included in the paperwork, aside from ownership and any agreements (such as a leasing contract), be sure to get the original receipt of payment made for the purchase or lease, registration details, tax receipt, insurance certificate, and all papers pertaining to any loan or financial installment you have agreed upon. Although not commonly thought of, let alone heard of by the average consumer, also ask for the vehicle air pollution control statement. That piece of paper states that your new car has its pollution levels under control and states when to get a tuneup to keep it that way.
Registration and Insurance
So of course you had to get insurance before driving off in your new car, but did you just rush through the insurance process so you could finish up the paperwork? If you did go fast, when you get home from making your new car purchase or lease, you should call your insurance company back and find out what type of coverage you have and determine if you want to change the coverage based on your new car's warranty (maybe you no longer need to pay your insurance company for roadside assistance if that is included with your warranty) or maybe adjust some of your coverage amounts for extra protection or for more affordable protection. Also, does your insurance company require you to have the car inspected after taking ownership? If so, don't want until the last-minute to get the inspection, make an inspection appointment with a local provider.
If buying from a private seller, definitely go to the DMV or an office for registering your vehicle and getting the title to the vehicle. If ever pulled over, a police officer will ask for "license and registration" and without one or the other, you might be looking at some iron bars in the near future. The good thing is, new cars purchased or leased from a dealer come with a temporary tag and registration good for 30 days, and most paperwork for the title and registration should be completed by the dealer, so don't leave without proof while waiting on the real thing.
Maintenance and Repairs
Get to learn a little more about your new car. Check out the owner's manual to find out how frequently the manufacturer recommends oil changes, the recommended tire pressure, and other diagnostics to keep an eye on. Some new cars have an app that can help monitor the basic systems on your new car and let you know when certain items need some attention. Remember, regular maintenance will keep a new car in great shape for years to come.
Aftermarket Protection
Alright, how is your new car going to be used? Is the new car for the daily commute, will there be children in it, will it be used to go off-roading? We talked about what to do when beach proofing a car and how to childproof a car not too long ago. However, to make things easy, there are a couple of things you may want to make sure the car has or buy if the car doesn't.
How about some seat covers for the nice new seats? Not only will they keep the seats clean, but many aftermarket seat covers come with padding and neat features such as controlled heating and massagers built-in. That'll make the morning commute a little more tolerable. Also look into getting some all-season floor mats to keep the cabin floors protected from dirt, mud, and slush that may find its way in between passengers. A steering wheel cover, or a sunshade would also be a worthy investment so every time we buckle up or get inside, we don't end burning ourselves. Cars get HOT!
That about covers it, but we bet there's a few more things people can think of. What are some ideas for what to do after purchasing or leasing a new car? Let us know on University Mitsubishi social media.
Photo Source/Copyright: Shutterstock.com/thodonal88