Two Mitsubishi Models Win Money's "Best Autos of 2023" Awards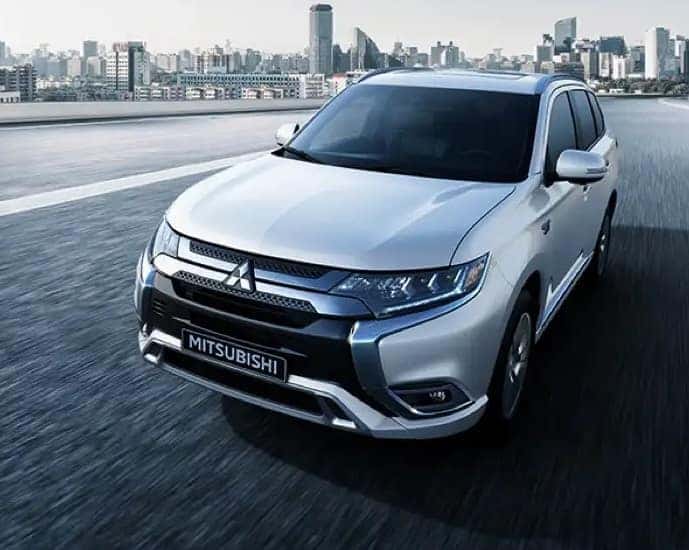 Safety has become an increasingly important factor when it comes to designing and producing today's automobiles. Sure, doors with no B-pillar to connect to may look cool, but they also got a pretty dark name over time – suicide doors. Looking past some of these futuristic designs that are namely for show only, many automakers today focus on making advanced safety features standard, from forward collision mitigation to adaptive smart cruise control. Sometimes, such models deserve a little spotlight for the safety features they offer consumers, and Mitsubishi Motors has two of them. Recently winning two of Money's Best Autos of 2023 awards, check out what the 2023 Mitsubishi Outlander Plug-in Hybrid and 2023 Mitsubishi Mirage have to offer in terms of safety.
"If safety is at the top of your list, the Mitsubishi Outlander PHEV is a solid pick for the category…[the Mitsubishi Mirage is also a great pick in terms of value]…Priced from little more than $16,245, the Mitsubishi Mirage is an economical subcompact car with excellent fuel efficiency."- Automotive journalist Jaclyn Trop of Money.com
Yes, automotive publication Money does focus on a lot of things for the money-minded consumer, but when it comes to automobiles, it looks at more than dollar signs. Money's "Best Autos of 2023" safety category placed a focus on standard and additional safety features available for each vehicle considered for the awards, including forward collision warning, automatic emergency braking, and adaptive cruise control. Also taken into account in terms of safety was the performance of headlights for driver visibility in independent testing. Many of these very same features can be found in most vehicles today.
Of course, Money is a publication with money as the main focus, and so safety wasn't the only factor that came into play when judging the winners. Money also evaluated vehicles based on pricing and value, including each vehicle's starting price and trim levels that offer the best value and cost of ownership. Cost of ownership doesn't just mean the starting MSRP. To find the true value of a vehicle, Money.com utilized ownership data from Kelley Blue Book, including depreciation and residual value over time, insurance costs, reliability, and average cost of repairs. All of that together tells us the value of a vehicle, and as it turns out, the 2023 Mitsubishi Outlander Plug-in Hybrid and 2023 Mitsubishi Mirage won two awards for safety and value.
Winning Money's Best for Safety honor for the Plug-in Hybrid SUV category is none other than Mitsubishi Motors' flagship model, the Outlander Plug-in Hybrid SUV. Winning the award of Best Value for a subcompact car is fuel-efficient 2023 Mitsubishi Mirage. As seen above, the 2023 Mitsubishi Mirage starts at $16,245 (plus destination fee). The 2023 Mitsubishi Outlander PHEV starts at $39,845 (plus destination fee). Both come with great value and offer numerous advanced safety features, such as automatic high beams, blind spot warning with lane change assist, lane departure warning, rear cross traffic alert, and more. Thanks to publications like Money, consumers can find the safety and most affordable cars on the market with less of a headache. Come find your new and safe Mitsubishi at University Mitsubishi today.
Photo Source/Copyright: Mitsubishi Media