The Ongoing Evolution of Mitsubishi's Infotainment System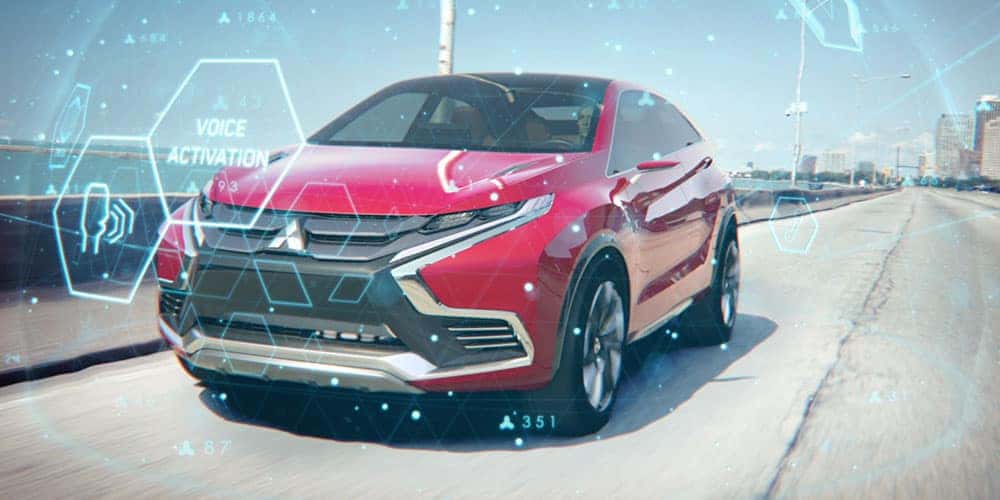 Nowadays, a car's infotainment system is one of the most attractive selling points for a new vehicle. As technology evolves, infotainment systems take aim at reducing human error as they try to curb distracted driving and also make for an entertaining and interactive ride experience. Mitsubishi Motors is a company that's been making significant strides with their continuous infotainment improvements over the past few years.
It wasn't that long ago when the automaker offered a primary infotainment system if we could even call it that, whose biggest accomplishment was a FUSE hands-free link system with Bluetooth connectivity. This feature allowed drivers to make phone calls, control music, and sometimes even initiate text messages with predetermined voice commands. A 6.1-inch touchscreen display was available at the time as a control center, with an even larger 7-inch touchscreen display that also offered 3D mapping navigation was also available- complete with information on points of interest, road speed limits, annual map updates, and real-time traffic data.
By the last quarter of 2017, Mitsubishi was ready to introduce their very first branded infotainment-esque system doubly enhanced with the Mitsubishi Connect feature. Considered long overdue by industry standards, the Mitsubishi Connect feature wowed critics with its Safeguard and Remote services. The multipurpose service functions served as a way to bring an almost intuitive experience for drivers and passengers alike.
Safety features include the main components of the of the Safeguard package, with automatic collision notification, SOS emergency assistance, information assistance, roadside assistance, alarm notification, stolen vehicle assistance, and a mileage tracker. A conveniently located SOS switch automatically connects the vehicle owner with a live person who will assess the severity of the situation. Additionally, the Safeguard package will alert the vehicle owner about any maintenance or repair issues detected before a repair nightmare occurs.
On the other hand, we've got the Remote package – the one that plays up the comfort and practicality of owning a car with such smart tech. Remote climate control, remote horn, remote lights, car finder settings, remote door lock/unlock, and parental controls such as speed alerts, curfew alerts, and even an impressive GeoFence are the main features of the Remote package. All of these features can be enjoyed and controlled via the Mitsubishi Connect app that's available for download.
Now for the outrageously fun part – Mitsubishi Connect is not only about safety and convenience. Its smart tech is hoping to integrate Artificial Intelligence (AI) that's linked to a cloud-like service that, while the car is in motion, collects the necessary information about passengers and recommends nearby activities – sometimes even offering coupons within the coming years. Talk about interactive!
Additionally, the current infotainment system comes equipped with smartphone link capabilities that allow for Apple CarPlay and Android Auto via mirroring. Mitsubishi Connect is changing the world of cars as we know it and comes as a complimentary trial for two years on all qualifying purchases. After the first two years, the service retails at $99 for one year of service.
We'd be remiss not to mention that Mitsubishi's infotainment future looks even brighter. The Renault-Nissan-Mitsubishi Alliance has partnered up with tech giant Google to embed Android-based operating system infotainment in vehicles, providing the foundation for the next generation of car technology. The Android-based infotainment system will have instant access to Google Maps, Google Assistant, and the availability to download countless apps designed specifically for automotive use from the Google Play Store.
Even though the initial launch of the Android-based infotainment system isn't until 2022, we can't wait to see what innovative car tech Mitsubishi surprises with us next! In the meantime, come by University Mitsubishi and check out our inventory of the Eclipse Cross – the crossover that brought us Mitsubishi Connect.
Photo Source/Copyright: Mitsubishi Motors