The Future of the Mitsubishi Triton Truck in the U.S.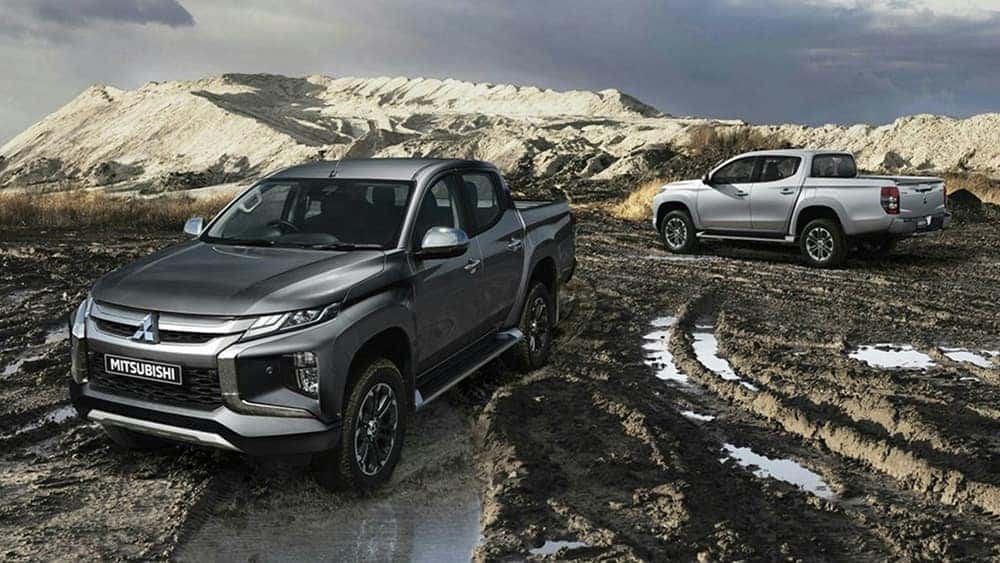 Mitsubishi Motors has been teasing the return of their Mitsubishi Triton truck (also known as the L200), and the last teaser image was released in late October 2018. The next auto show is in late November, the 2018 Los Angeles Auto Show, and Mitsubishi is already planning to show up. Before then however, it would seem they debuted the new truck elsewhere. Our guess is at the São Paulo International Motor Show, currently running from November 2 – 18, in São Paulo, Brazil. That may be why the truck isn't yet slated to make it to the U.S.
Will the New Truck Make it to the U.S.?
Why, Mitsubishi Motors? Why are you doing this to US? Thought we were friends after bringing the Outlander PHEV to American shores. So why not the truck? "Are we ever getting one?"
"…[that's the] first question out of every dealer's mouth whenever I have a meeting" – Mitsubishi Motors North America CEO Fred Diaz told Fox News Autos during an interview.
The small truck segment in America has heated up over recent years, along with crossovers and SUVs. With the new 2019 Ram 1500 taking up a whole lot of attention, Mitsubishi Motors is more focused on building their North American lineup for where the money's at – SUVs and plug-in hybrids.
Still, the 2019 Mitsubishi Triton L200 could be successful in America. Along with small trucks and crossovers, vehicles with multiple functions are also on the rise. Specifically, trucks that can handle going off-road as well as heavy payloads. The 2019 L200 was made for this.
2019 Mitsubishi Triton L200
The 2019 Mitsubishi Triton L200 is made with Mitsubishi Motors new "Dynamic Shield" design, seen on the Mitsubishi Outlander. Not only this, but the Triton L200 comes with an enhanced four-wheel drive (4WD) system and two off-road systems, "Super-Select 4WD" and "Easy-Select 4WD". Both systems mimic the Jeep® Selec-Terrain Management System with gravel, mud/snow and sand settings in 4WD-high and -low mode, or rock in 4WD-low. Being one of very few trucks with such systems, this is already a tune many Americans can whistle to.
Matching up with the new family features showing up in trucks like the 2019 Ram 1500, the 2019 Mitsubishi Triton L200 also comes with plenty of safety. Added to the new truck is a forward collision mitigation system that can detect vehicles and pedestrians ahead; a Blind Spot Warning system that can detect vehicles behind or in the driver's blind spot and then warn them to avoid an accident when changing lanes; Rear Cross Traffic Alert that also helps avoid accidents when backing out of a spot with cross-traffic, say a parking lot; and an Ultrasonic Misacceleration Mitigation System that reduces the frequency of accidents caused by improper use of the accelerator when taking pressure off or reversing in car parks and other confined spaces.
There are many arguments for bringing the 2019 Mitsubishi Triton L200 to the states. What are your thoughts? Could this be the truck Mitsubishi fans are waiting for? Join the discussion on University Mitsubishi social media.
Photo Source/Copyright: Fox News