Tennessee Provides Mitsubishi Motors a $3.3M Grant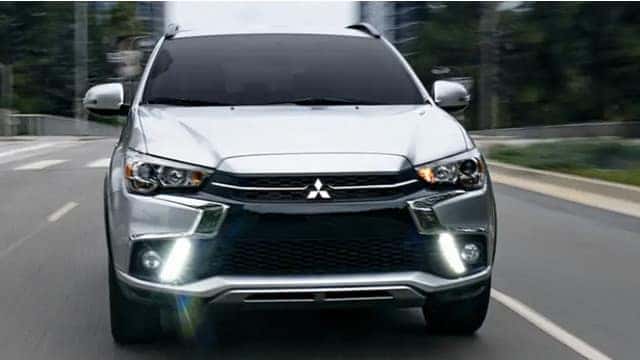 Mitsubishi received a lump sum of $3.3 million in grants from the Tennessee Department of Economic and Community Development. It's part of its incentive package which is related to the automaker's headquarters new home in Franklin, Tennessee. The grant comes from the state's FastTrack economic development fund, which provides support for companies that are expanding or relocating to Tennessee for temporary office space, moving equipment, capital improvements, and retrofitting.
According to TNECD, grants are only withdrawn from this fund in "exceptional cases where the impact of the company on a given community is significant." Mitsubishi has executed to create approximately 200 jobs, and they fund about $18.3 million back into the Tennessee economy, according to a press release. In June of 2019, Mitsubishi executives told the Post the reason for choosing Franklin is to profit in cost savings via Tennessee's "business-friendly work environment" but also to be much closer to its sister company Nissan because they own 34 percent of Mitsubishi.
The company did not mention any other U.S. cities that Mitsubishi officials may have contemplated. Neither were there any other clues as to where else they were thinking about moving to, either. However, Gov. Bill Lee did mention how Tennessee's business skilled workforce and climate have lured "countless world-class businesses" to the state, which he labeled the "epicenter of the Southeast's thriving automotive sector."
Mitsubishi North American HQ:
The new department will include jobs in sales, marketing, IT, human resources, communications, parts and services, product planning, dealer operations, finance, and legal. This move will further bolster Middle Tennessee's reputation as an attractive location for global and national corporate powers. The Mitsubishi Motors North America executives will relocate their headquarters to Franklin from California.
It will start in August of 2019, and it's to be completed by the end of the year, and the attempt will result in about 200 people calling the Nashville area their home. The automaker's corporate departments, all of them, will be moving as well. The specific location of the office building was not disclosed, but the Mitsubishi officials are working with representatives from the commercial real estate firm Jones Lang LaSalle to classify the company's permanent offices, according to brentwoodhomepage.com.
Mitsubishi was established in 1988, and it is now located in Cypress, California. The company does not handle a manufacturing establishment in the United States. Officials have said that the move is part of a plan that's been ongoing, to "reinvent every aspect of Mitsubishi Motors in the U.S.," including dealer network, corporate leadership, and customer relationships. 
For the past 12 months, 80 percent of the Mitsubishi leadership team have been promoted or hired. The HQ move of Mitsubishi's in North American comes as the broader Renault-Nissan-Mitsubishi Alliance is working through a tough period, with questions about the future position of the French government in Renault's operations. Chairman of the global Mitsubishi organization, Osamu Masuko, commented to his team that he "has come to see the issues with the alliance" but also said that the automaker needs a closer bond its partners to help it on the logistics fronts, purchasing, and technology.
No other Mitsubishi facilities in the U.S. are affected by this move, that includes its research and development operations in the city of Ann Arbor, Michigan, and the government relations branch in Washington, D.C. "Mitsubishi Motors is changing the way we go to market in the United States, and it is leading to a rebirth of the company," said Mitsubishi's North American president and CEO- former Nissan executive- Fred Diaz in a release. "This is an exciting time for us, with a refreshed leadership team, new-look dealerships and redesigned and all-new vehicles."
The press release doesn't note if any other state was in the run. Governor Bill Lee said Tennessee's business climate and skilled workforce has attracted "countless world-class businesses" to the country. He termed the "epicenter of the Southeast's thriving automotive sector."
You can search the inventory of Mitsubishi at University Mitsubishi. Make sure to stop by for a test drive and see if this model and make is the car for you. 
Photo Credit: brentwoodhomepage.com