Restoring Mitsubishi to its Former Glory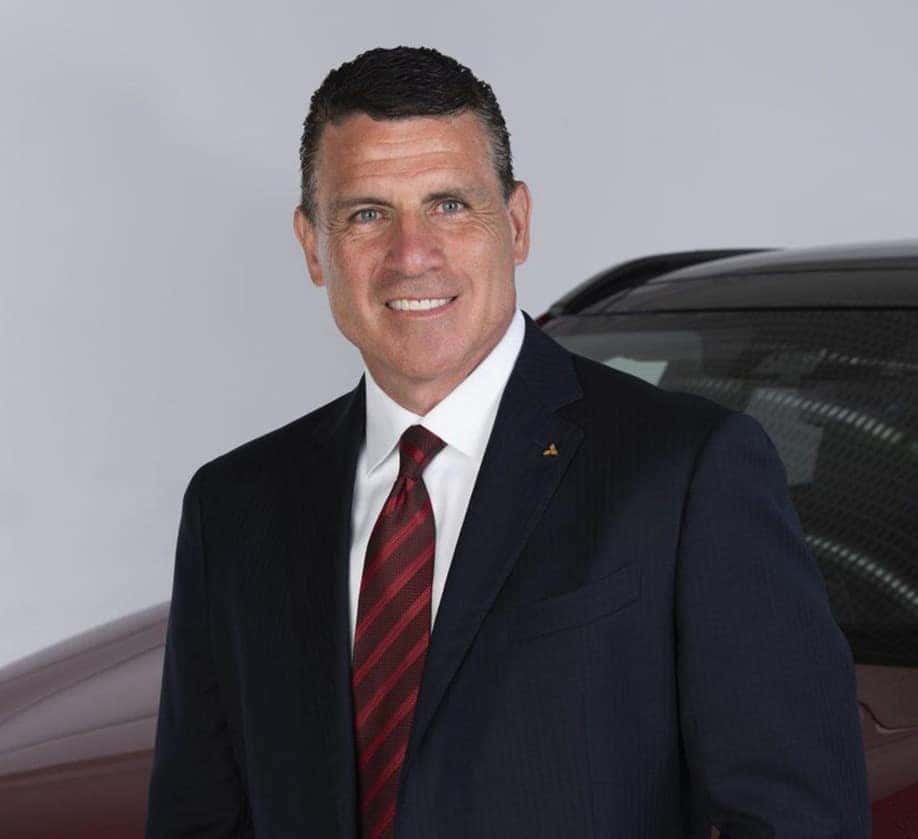 It was in October of 2016 that Nissan acquired a controlling interest in Mitsubishi Motors, a move that created the Renault-Nissan-Mitsubishi Alliance. With the new alliance came new possibilities – possibilities that allowed Nissan executives to crossover to Mitsubishi. Fred Diaz, an individual with a long track record of success who helped Fiat Chrysler Automobiles launch and market their massively profitable Ram Truck division over his career, made the transition to becoming president and CEO of Mitsubishi Motors North America. Diaz is tasked with restoring the Mitsubishi brand back to its prominence in the U.S., and he's got a plan to do just that.
Fall From Grace
People may be surprised to learn that Mitsubishi Motors has been making cars for over 100 years. A company with a storied past, the Japanese automaker has made some of the world's most iconic vehicles: the Mitsubishi Montero, the Eclipse sports car, the competitive Lancer Evolution rally car, and even a sedan – the Galant. In 2002, riding high on the sales wave of the late 1990s, the Mitsubishi lineup offered eight different models with annual sales amounting to more than 345,000 cars that year.
By 2009 the company was singing a different tune, with only five cars to its lineup and sales hobbling along at 54,000 cars sold that year. The financial crisis hit the brand particularly hard, threatening them with extinction in the US car market. The company struggled with reduced sales and an inability to innovate as a result, which led them to post a $1.4 billion loss by 2016. Nissan recognized this was a perfect opportunity to take over, and the Renault-Nissan-Mitsubishi Alliance was born.
Reviving the Brand
As a result of the financial crisis, Mitsubishi was rendered invisible. Diaz acknowledges that Mitsubishi became an unknown brand, and he accepts that his biggest challenge will be to revive the brand's awareness. The Renault-Nissan-Mitsubishi Alliance, currently the largest automotive group company in the world with a whopping 10.61 million cars sold across the world in 2017, is slated to provide the financial backing to invest in reviving the brand in the US market. It's safe to say they must know a thing or two about marketing cars.
Mitsubishi car commercials will hit the airwaves on U.S. network TV for the first time in 11 years. The marketing strategy will also allocate for huge investments in social media, regional advertising, and a system that'll generate electronic sales leads. Diaz is also working from within to fill gaps that were generated due to cost-cutting.
Mitsubishi only had two regional offices that provided support to its entire dealership network; in fact, one of these offices was responsible for assisting dealers in 38 states alone! Diaz has expanded the number of regional offices to four, with the possibility of a fifth sometime soon. The lack of regional support offices had taken a toll on Mitsubishi dealerships, with many of them not receiving enough support to be successful.
As things turn around for Mitsubishi, we here at University Mitsubishi are more than happy to host their current lineup. The crossover trend is in full swing with the Outlander and the all-new Eclipse Cross available at our dealership now. Come by for a test drive and be part of Mitsubishi's revival yourself!
Photo Source/Copyright: Forbes.com