Renault-Nissan-Mitsubishi Alliance Focus on EV Production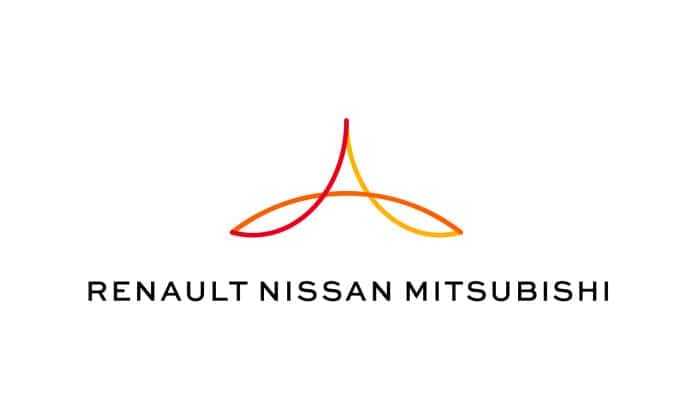 2030 is the new target year for the auto industry. Just about every large automotive group has launched a roadmap for the rest of the decade, with a focus on electric vehicles (EVs), batter-electric vehicles (BEVs), car connectivity, digital mobile living spaces, autonomous driving, and all sorts of crazy stuff. One of the many automotive groups flexing their guns is the Renault-Nissan-Mitsubishi Alliance. Heavily focused on Research and Development (R&D) when it comes to EV models, no new model has come from either automaker in recent years, but that's all about to change very soon.
All of that time spent in EV R&D is about to pay off. With more than ten years of experience in EV R&D, engineering and mass production, that Alliance has already made a huge investment into EV development, with a total of $1,056,770,000 already invested in electrification of the lineup. With plans to release ten new EV models in the coming years, and ideally 35 new EV models by 2030, the Alliance is setting up 15 manufacturing plants to build the next generation of EV technologies and vehicles, including parts, motors, and batteries. Resources are being shared within the automotive more than ever before with plans to invest more money and share the costs while sharing resources.
An investment of another $24,305,710,000 to accelerate EV production is around the corner and already showing motion. Renault recently proposed a new EV facility for the Renault-Nissan-Mitsubishi Alliance that requires some massive funding from each party in the Alliance. The sharing of resources and costs will also help the Alliance standardize the development of new EVs and BEVs on platforms and chassis more easily adopted by each. Right now, there are a total of four platforms the Alliance uses for EV and BEV models, but barely half of them are used. Ten models are currently using either the popular global multivalent electric platform, CMF-EV, or the more affordable CMF-AEV.
Plans to develop a fifth EV platform, called "CMF-BEV" is set to launch in 2024, able to offer up an all-electric range of 250 miles. By the end of the new roadmap, 2030, 90-percent of the 35 new EV modes will be riding on one of the five platforms currently used, able to cover most market in major regions. The new CMF-BEV platform will be more affordable and more powerful, but currently, the CMF-EV platform is planned for expansion. Currently only the foundation for two models, that number is going to jump to 15 by 2030 across five brands and 1.5 million cars per year.
That just leaves the new EV batteries. The Alliance has already gathered a ton of data from consumer-owned EVs. With 18,641,135,767 miles driven, the Alliance will be able to comb through the information and data to study the real-life behavior of its best-in-class batteries in various driving conditions, as well as their wear, safety, and recharging capabilities. This data will help to build better next-gen EV batteries that are more powerful and will reduce battery costs by 50-percent in 2026 and 65-percent by 2028. With this kind of data and the new investments, by 2030, the Renault-Nissan-Mitsubishi Alliance wants to reach a production capacity of 220 GWh battery across key EV production sites in the world.
Every automaker is working towards next-gen technology with EVs and BEVs at the front of the line. Want to learn more about what the Renault-Nissan-Mitsubishi Alliance and Mitsubishi Motors is working on? Follow along with us by following us on University Mitsubishi social media.
Photo Source/Copyright: Renault-Nissan-Alliance