Possibilities of the New 2019 Mitsubishi Raider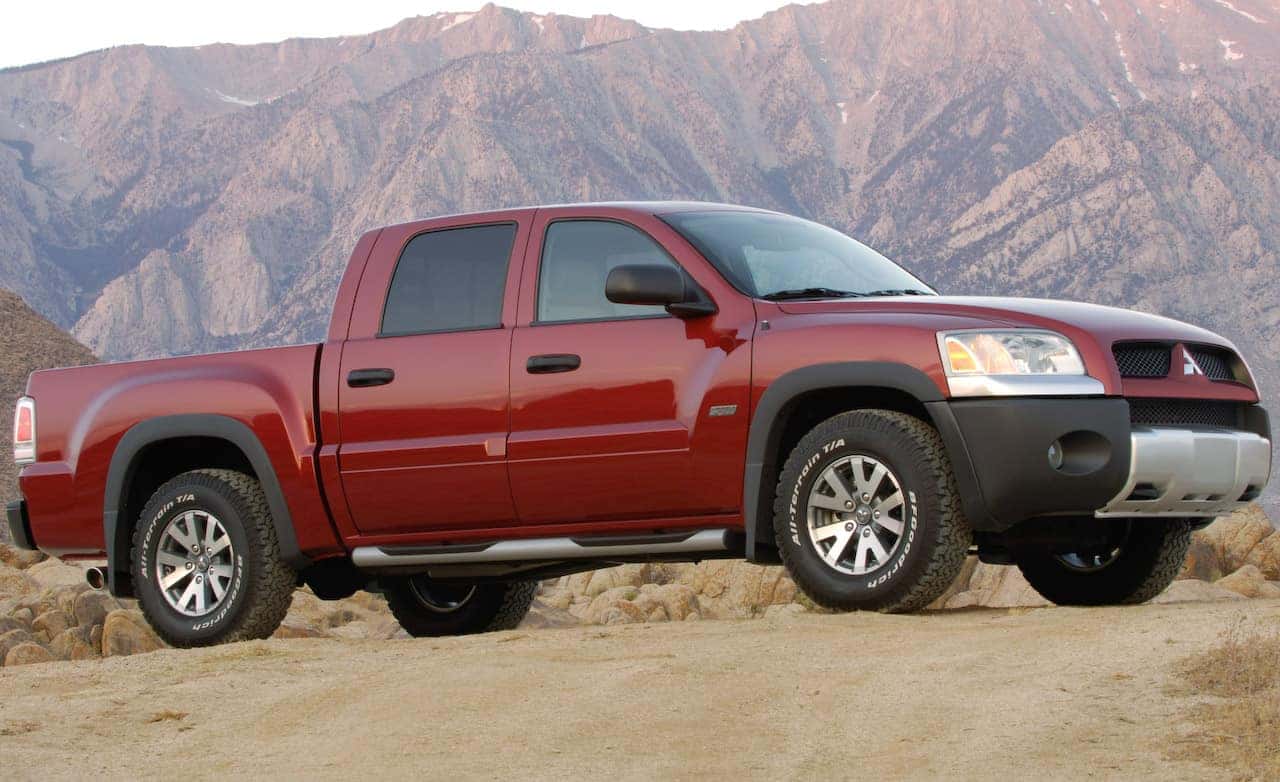 With the news about Mitsubishi Motors bringing back the Mitsubishi Raider as a rebadged version of the new Nissan Frontier, one has to wonder what that will mean for the return of a Mitsubishi truck. After all, Mitsubishi is mostly known for its SUVs and fuel efficient vehicles. Trucks meet somewhere in between, and we haven't seen a truck from Mitsubishi, or at least the Raider, since 2009. However, the Frontier is said to be getting a tuneup, so the Nissan-Mitsubishi alliance may finally pay off a bit in the form of a new Mitsubishi truck.
Let's take a look at the new Nissan Frontier. Powered by a 2.8-liter Cummins Turbo Diesel engine, the Frontier has a pretty good fuel economy for a truck, and fuel economy is definitely important to Mitsubishi, but that won't be available until 2019. The current 2017 Nissan Frontier has a 2.5-liter DOHC 16-valve 4-cylinder as the base engine, and that's isn't a bad engine option either. It doesn't generate an insane amount of horsepower (152) or torque (171 lb-ft), and when paired to a 5-speed automatic transmission, it has a fuel economy of 17/23 mpg city/highway.
For technology, Mitsubishi may change things up, but both Nissan and Mitsubishi are partnered up with Rockford-Fosgate for their premium sound system options, so those two setups could be similar. If Mitsubishi continues to research and work on its infotainment system, Mitsubishi Connect, then maybe by 2019 they can test it out in their 2019 truck, the new Raider. That would be something, especially for truck drivers who could use a little assistance when on the road.
Then there's payload and towing capacity to consider. On a 4×2 drivetrain with manual transmission, the 2017 Nissan Frontier has a standard payload capacity of  930 pounds. The Frontier's standard towing capacity is 3,760 pounds and the towing capacity of the high-end Frontier trim nearly doubles that (6,450 pounds). Finding the old specs for the 2009 Mitsubishi Raider is a bit tough, but we can imagine there's plenty of hard work the new 2019 Mitsubishi Raider will be able to accomplish.
All-in-all, the new Mitsubishi Raider will actually be plenty to look forward to. What do you think? Let us know on social media.
Photo Source/Copyright: Car and Driver