Mitsubishi Outlander Sport Limited Edition Announced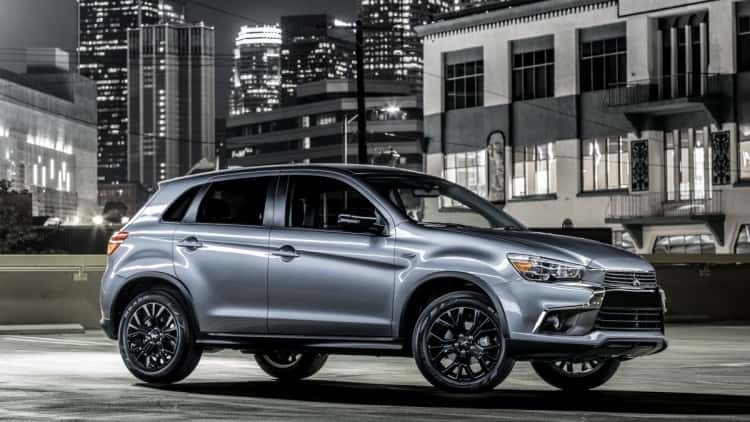 Mitsubishi Motors has called the Outlander the face of the company, but it may start sharing the torch with its successor, the Outlander Sport. Recently, Mitsubishi announced that the Mitsubishi Outlander Sport is getting a new Limited Edition (LE) trim. Not only that, but it's a combination of some of the best high-end features packed into an affordable price. This deal will definitely get some attention, check it out.
The 2017 Mitsubishi Outlander Sport has four trims and many features are shared across the lineup. A 2.4-liter MIVEC DOHC I4 engine paired to an INVEC CVT Sportronic transmission is the standard on most trims. Without explaining each acronym, all you need to know is this engine has been fine tuned for maximum horsepower and fuel economy with a system that responds to how you drive. All-in-all, it's very unique.
The Mitsubishi Outlander Sport Limited Edition is the real news here. Some of the fancy features saved for high-end trims can be found on the Outlander Sport LE, such as HID headlamps, primarily only found on the Outlander GT. The interior gets a makeover with some red-stitching on the steering wheel and shift knob, and a new infotainment system with music streaming services like Apple CarPlay and Google Android Auto. Usually, buyers can only get those features by purchasing them as add-ons.
Now, of course, people are wondering why Mitsubishi would add the Outlander Sport Limited Edition trim when someone can buy the Outlander Sport GT? Well, that's because there is a $5,000 difference (give-or-take). The 2017 Mitsubishi Outlander Sport Limited Edition trim is set to be placed between the base trim (ES) and the next trim up (SE 2.4). Now that's a model worth the title "limited edition."
Whether or not it will truly be a limited edition or just keep the title, who knows. With so many add-ons, Mitsubishi Motors would be smart to truly make this model very limited. Check it out at the 2017 Chicago Auto Show, February 11-20, 2017.
Interested in the 2017 Mitsubishi Outlander Sport? University Mitsubishi is conveniently located in Davie, which is between Miami and Fort Lauderdale. Come by and test drive some of our Mitsubishi models today.
Photo Source: autoblog.com