Mitsubishi Motors Making Noise for the 2018 LA Auto Show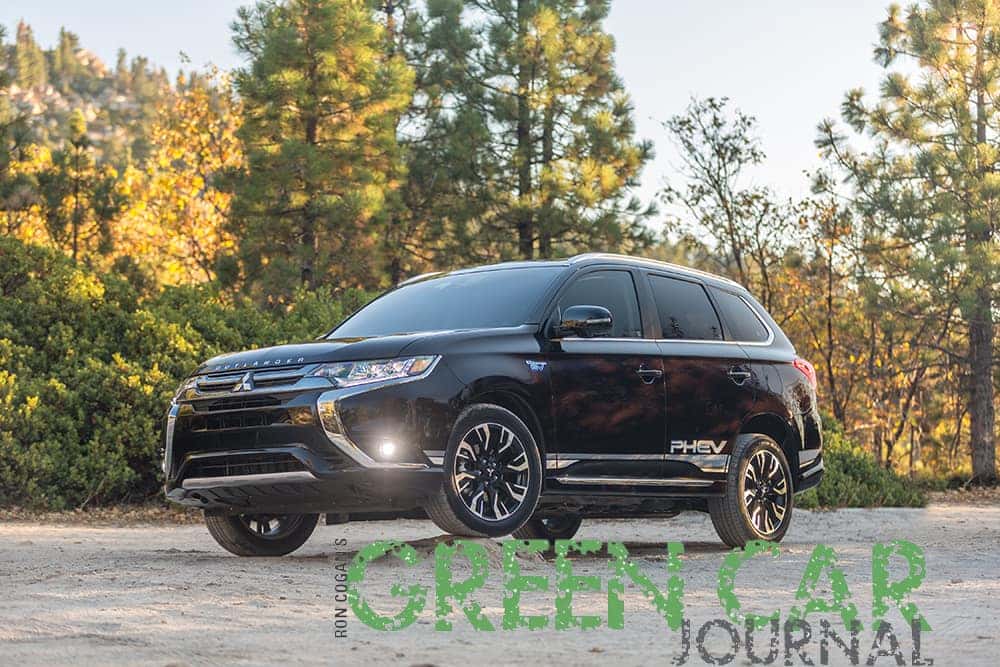 The Specialty Equipment Market Association (SEMA) 2018 Auto Show may have passed, and Mitsubishi Motors was nowhere to be seen, but we finally know why. The automaker has plans to blow up the spotlight at the 2018 Los Angeles Auto Show, starting late November 2018. Not only that, but the Mitsubishi Outlander PHEV was also named as a finalist for the Green Car Journal's prestigious "Green SUV of the Year" award. Will Mitsubishi be named as the winner? We'll also find out about that during the LA Auto Show.
Green Car Journal and Award
Who or what is the "Green Car Journal"? Never heard of it, but it's actually a well-known annual publication that focuses on green vehicles and environmentally friendly energy and technologies. With a team of seasoned writers that thoroughly understand the auto industry and their technologies, reviews and lists are formed about all types of green products, including green cars. Moreover, since 1992, the award-winning Green Car Journal has been recognized as the leading authority on the intersection of automobiles, energy, and the environment.
The 2019 "Green SUV of the Year" award honors an SUV that has raised the bar in environmental performance while remaining affordable for (most) consumers. That last bit is a large challenge many automakers face, but not for Mitsubishi Motors. Their Mitsubishi Outlander PHEV has a starting MSRP of $34,595 (plus destination fee).
"Bringing the Outlander PHEV to the U.S. offers an important new choice for those who want to drive 'green,' but also require the full functionality of a crossover SUV…With SUVs representing the hottest segment in the auto industry, Mitsubishi's introduction of its plug-in SUV here is especially well-timed." – Ron Cogan, editor and publisher of Green Car Journal and GreenCarJournal.com.
Outlander PHEV
Viewed as the world's best-selling plug-in hybrid SUV (based on the IHS Markit), the Mitsubishi Outlander PHEV offers consumers the ability to drive silently on electricity with zero tailpipe emissions, or drive even further with the electric motors and gasoline engine. When driving on pure electricity, consumers can expect a 22-mile electric driving range. When using both power sources, the Mitsubishi Outlander PHEV has a fuel economy of 74 MPGe (miles-per-gallon equivalent for plug-in hybrids), and a total driving range of 310 miles. Standard with DC Fast Charging, consumers can always grab a bite to eat near a charging station and get going in 30 minutes.
What's Happening at the 2018 Los Angeles Auto Show?
That's what we're wondering. Automakers love to tease their consumer base, and the image below is all Mitsubishi has chosen to show us.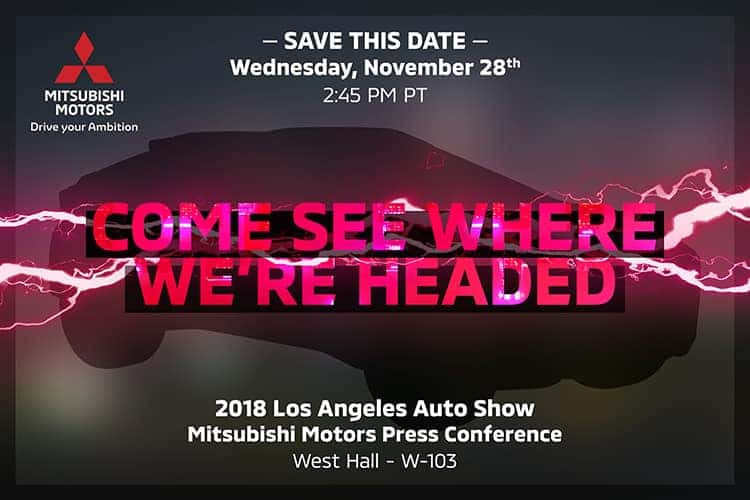 Lovely. Well, we know Mitsubishi Motors is definitely heading in the right direction with the Renault-Nissan-Mitsubishi Alliance. They have advancements in automotive technology, plans for a new Mitsubishi Lancer, and more. We won't know until the 2018 Los Angeles Auto Show, where Mitsubishi Motors will hold their own Press Conference, West Hall – W-103, Wednesday, November 28 at 2:45 pm PT. The LA Auto Show itself runs from November 30 – December 9, 2018, but there's an AutoMobility LA press conference schedule for PR and the press, where the Green Car Journal will also announce its winners, November 29.
Lots of interesting things will be happening in the coming weeks. Follow us on University Mitsubishi social media to keep up. Want to see the Mitsubishi Outlander PHEV for yourself? Stop by University Mitsubishi to check out our new vehicle inventory.
Photo Source/Copyright: Mitsubishi and Green Car Journal