Mitsubishi Motors Has A New Advertising Strategy in the Market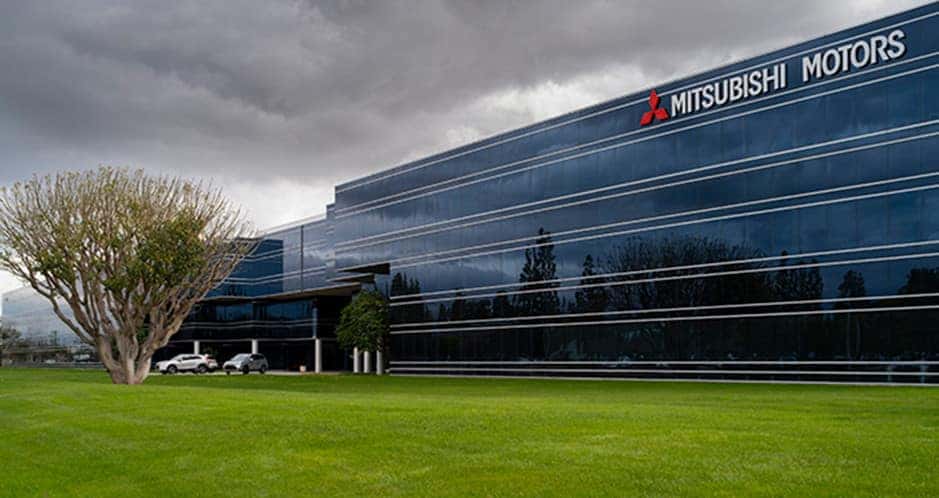 Mitsubishi Motors has a new advertising strategy that embraces its niche in the market. The creative is themed the "Small Batch." It commemorates a "carefully crafted products, thoughtfully curated collections and an unwavering, independent mindset," Kimberley Gardiner has said, and she joined the company in January as vice president and CMO.
The first manifestation happened with the crossover family marketing effort. It debuted on the social reds late April, and it centered heavily on the digital distribution before moving into the broadcast and video. The automaker hired the Team Velocity of Herndon, Va., to help translate MMNA's new marketing vision to dealer-level communications. 
Gardiner attended the 2019 Cannes Lions Festival of Creativity, June 17-21,2019, where she shared her knowledge, and what it means for brands, agencies, and marketers alike. Gardiner also spoke at "The Value of Agency Creativity" panel, which was presented by Forrester Research. She debuted at the media partner Teads, a traditional type of "Small Batch" creative.
Over the last six years, Mitsubishi has enjoyed significant and sustained growth in the U.S. and from new dealers and n vehicles, there are a lot of changes coming. "But we have to admit to ourselves that, in this market, we're a niche player in an industry that is expected to be relatively flat in the near future, so if we want to maintain our momentum and grow, we're going to have to change the way we think and act as a brand," Gardiner said. 
Stern & Partners, Butler, OMD looked to modern, Shine, tech-savvy, D2C brands for creativity across the categories as diverse as travel gear, eyewear, fitness, and mattresses. "The best D2C brands have found ways to differentiate themselves from their more traditional competitors while making the discovery, shopping, purchase and ownership experience easy and fun," Gardiner states. "We need to find our way to do the same. And we need to own who we are."
The "Small Batch" vision celebrates the company's spirit as a challenger brand. "We're looking outside of the automotive industry, rather than just within it to find new ways of thinking and engaging," said Gardiner. "We're seeking technology and partnerships that are new to the category, enabling us to transform our business."
The work will feature the black vehicles in front of a black background for a distinctly premium look. The bold, bright white copy superimposed across the image succinctly conveys the product messages, essential brand, and it maximizes the arrangement, especially when its viewed without sound just like most digital messages are today. The BSSP-produced assets include multiple cross-carline 15-second and six-second videos and model-specific "featurettes," as well as more traditional 30-second television spots. 
MITSUBISHI RELOCATION:
The additional "Small Batch" creative will debut throughout the summer. Mitsubishi Motors has announced that it's hauling its North America headquarters from California to Tennessee, and this move will bring the Japanese automaker closer to Nissan, which is its sister company and it will strengthen Tennessee's growing reputation as an epicenter of the automotive sector. Bill Lee, the Tennessee Gov. and Bob Rolfe, the Department of Economic and Community Development Commissioner have announced that Mitsubishi Motors North America will move from Cypress, California, to Franklin, Tennessee and it will result in an $18.25 million investment in the region and approximately 200 jobs.
"As we drive toward the future, this is the perfect time for us to move to a new home. While we say farewell to the Golden State with a heavy heart, we're excited to say hello to Music City," Mitsubishi Motors North America's president and, Fred Diaz, said in a statement. If you're a music buff you'll know Franklin is located just south of Nashville, which is known as "Music City,".
The announcement of Mitsubishi relocation is the latest move in the industry. It has found a warm reception in the American South, politicians who tend to take a dim view of the aggressive regulation and labor unions. "Over the years, Tennessee has become the epicenter of the Southeast's thriving automotive sector, and I'm proud Mitsubishi Motors will call Franklin its U.S. home and bring 200 high-quality jobs to Middle Tennessee," Lee, who took over the office this year, said in a statement.
The headquarters has been open since 1988, and it's been in California. The end of 2019 will complete the company's new relocation. A temporary office will handle all of the operations and allow the company time to identify a permanent office.
You can search the inventory of Mitsubishi at University Mitsubishi. Make sure to stop by for a test drive and see if this model and make is the car for you. 
Photo Credit: mitsubishicars.com