Mitsubishi Motors Advancements in the Auto Industry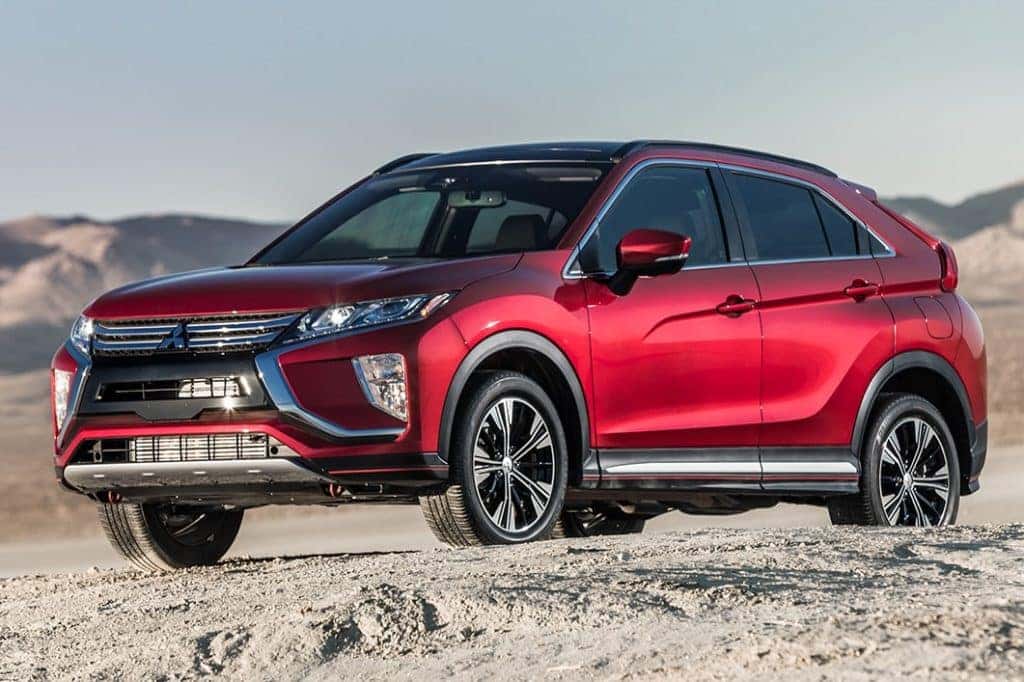 Joining the Renault-Nissan Alliance was the first start of Mitsubishi planning something big, and we mean BIG! Something is seriously going on with all of the developments coming from Mitsubishi Motors. In the coming years, we're starting to think Mitsubishi Motors will affect the automotive industry in a big way with all of its current technological advancements. Just look at these examples.
Where It Began?
For all we know, Mitsubishi may have been working on a lot of these advancements underground, in secret. However, for the rest if the world, many may relate the sudden surge in technology to Mitsubishi merging with the Nissan-Renault Alliance. It didn't take long for the new alliance to discuss product sharing and a cross-brand electric vehicle platform. Going forward, the Nissan-Renault-Mitsubishi Alliance will be working together on several models that will share platforms, most of which will probably end up in Mitsubishi Motors upcoming lineup.
Mitsubishi Motors is also expanding globally with Nissan's resources. The alliance as a whole recently started a large funding campaign, Alliance Ventures, to invest $1 billion in the support of open innovation, start-ups, and entrepreneurs in technology. Their focus for this campaign is primarily on autonomous systems, electric vehicles (EVs), connectivity, and artificial intelligence (more on that later).
New Products
Just look at the two new products Mitsubishi Motors brought to North America in the last year. The first was the 2018 Mitsubishi Eclipse Cross, named after the original Mitsubishi Eclipse sports car, and the horse. Packed with all sorts of new technology, and sporting Mitsubishi's very own infotainment system, Mitsubishi Connect. This was just the first leap into more advanced technology that brought Mitsubishi Motors further into the connected digital age.
Followed by the Eclipse Cross was the introduction of the Mitsubishi Outlander PHEV to North America. Having been a hit in Japan for many years due to its powerful hybrid system, and teased with its North American landing for several more, we finally got this plug-in hybrid in the states. Able to test it ourselves, we actually found the plug-in comparable with other PHEVs when comparing the Mitsubishi Outlander PHEV and Kia Niro PHEV. Mitsubishi Motors has been quoted to make more plug-in hybrids or vehicles like it going forward.
Autonomous Technology
Now we have other factions of Mitsubishi popping up with products that will benefit Mitsubishi Motors, the automotive industry, and possibly the whole world. For awhile now, Mitsubishi Electric has been testing the self-driving autonomous Emirai4. The same vehicle popped up at the 2018 Consumer Electronics Show to show off current Mitsubishi autonomous technology, and the new Mitsubishi e-Evolution debuted at the 2017 Tokyo Motor Show.
Mitsubishi Electric has also been on the uprise creating artificially intelligent (AI) platforms for consumer use and virtual assistance like Amazon Alexa and Google Home. Not only did they create an interconnected virtual assistant platform, but Mitsubishi Electric made AI that can solve puzzles. PUZZLES.
Around the same time, Mitsubishi Hitachi Power Systems developed a large-scale gas turbine to burn hydrogen as a natural power supply. This is the very first step to help Japan achieve its "New Energy and Industrial Technology Development Organization" (NEDO) aimed at developing technologies for realizing a "hydrogen society". The latest news is from Mitsubishi Motors and a neutral-energy project.
In conjunction with a French natural-gas distribution company that has a Building Energy Management System (BEMS) made up of solar panels, ENGIE, and Hitachi, that provided their V2X bi-directional charger, Mitsubishi used one of their very own vehicles, the Outlander PHEV. In short, the Outlander PHEV, being a plug-in hybrid with a large battery (12.0 kWh lithium-ion), acts as an energy storage unit, charged up by the V2X charger that collects and discharges excess energy from ENGIE's electrical grid while the solar panels continue to collect enough energy to power their BEMS. The result was free, renewable energy.
Think of that. The beginning of the age where we can live in a world of free energy. Oil and mining companies maybe still be interested in coal and uranium, but Mitsubishi is looking towards the stars, or more so, towards the future. What do you think? Let us know on University Mitsubishi social media.