Mitsubishi Mirage G4 Wins Vincentric Best CPO Award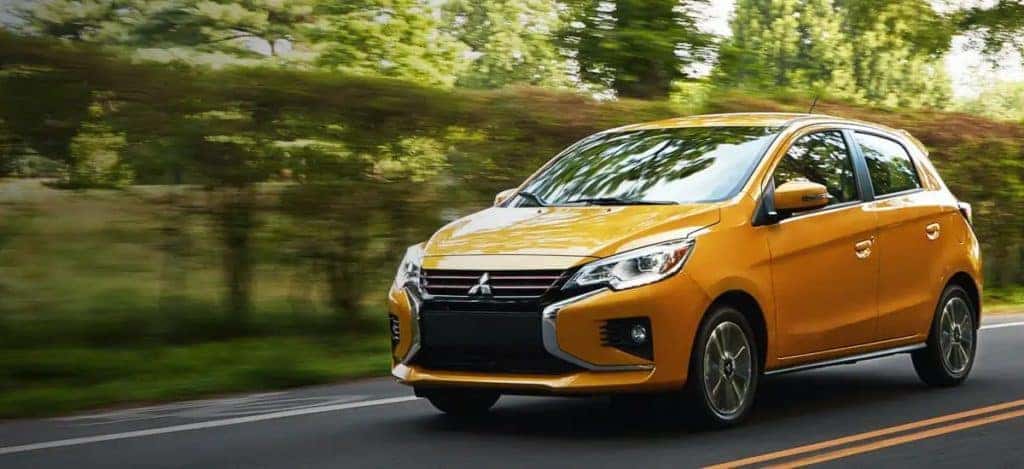 We all know it's that time of the year. People are going to be getting together now more than ever, and we know the COVID-19 pandemic is still out there. Be safe when spending time with family and friends – but we're not here to preach. Around this time of year, many journalists and organizations in the auto industry start to wave around their "Best of" banners to highlight the best vehicles on the market for a certain demographic, or for people on a budget, or for people looking for a vehicle that will outlive their wallet. A good wallet lasts about what – five years? According to Vincentric, the Mitsubishi Mirage G4 can beat that, and it's a whole lot more expensive than a leather wallet.
"The Mitsubishi Mirage G4 outperformed seven other subcompact competitors to earn Lowest Cost of Ownership in its class…The Mirage G4 also had the lowest operating costs and the best fuel economy, which were significant contributing factors to achieving the lowest ownership costs." – Vincentric President, David Wurster
The Mitsubishi Mirage G4 has been known as the most fuel-efficient gas-powered, non-hybrid vehicle available in the U.S. for years now. Able to deliver a fuel economy of 36 mpg in the city and 43 mpg on the highway when power is transferred to the wheels via an INVECS-III Continuously Variable Transmission (CVT), and an EPA of 33 mpg in the city and 40 mpg on the highway when the engine is paired with a five-speed manual transmission. By the way, the Mitsubishi Mirage G4 is a sedan, and all trims in the lineup are powered by a 1.2-liter Inline 3-cylinder MIVEC DOHC engine, able to generate 76 horsepower and 75 lb-ft of torque.. Optimized with "MIVEC", Mitsubishi Motors' own brand of variable valve timing (VVT), engineered for improving automobile performance and fuel efficiency.
For those that don't know, Vincentric is a well-known name in the auto industry. A provider of ownership and cost data, knowledge, and consumer insights into the automotive industry today, Vincentric is like many organizations. Reviewing, compiling the data, and putting together lists of the "Best of" vehicles for a certain concept. Recently, Vincentirc rounded up all the vehicles and took a look at their value today and what they would be years from now. Called the Vincentric Lowest CPO Cost to Own awards, Vincentirc analyzes all the data and the stats to find the vehicles that had the lowest-expected ownership costs over the years, based on their current market segment and price when measured across eight cost factors. These include depreciation, fees and taxes, financing, fuel, insurance, maintenance, opportunity cost, and repairs.
Not many consumers think about that – the cost-to-own a vehicle. Sure, the starting MSRP may be definitely in the budget – the 2021 Mitsubishi Mirage started at $15,295 (plus destination fee) – but how much will it cost to keep that vehicle around for five years? How about for ten? Lucky for Mitsubishi owners, all Mitsubishi vehicles are covered by a basic limited warranty for 5 years/60,000 miles, a powertrain limited warranty for 10 years/100,000 miles, 7 years or 100,000 miles of anti-corrosion coverage, and roadside assistance. Five years or ten, a lot of maintenance and repairs can be covered, free of cash. That's already a win without the CPO award from Vincentric, but we'll take it anyway.
Find your new 2022 Mitsubishi Mirage G4 at University Mitsubishi today.
Photo Source/Copyright: Mitsubishi