Mitsubishi Is Bringing the Lancer Evolution Back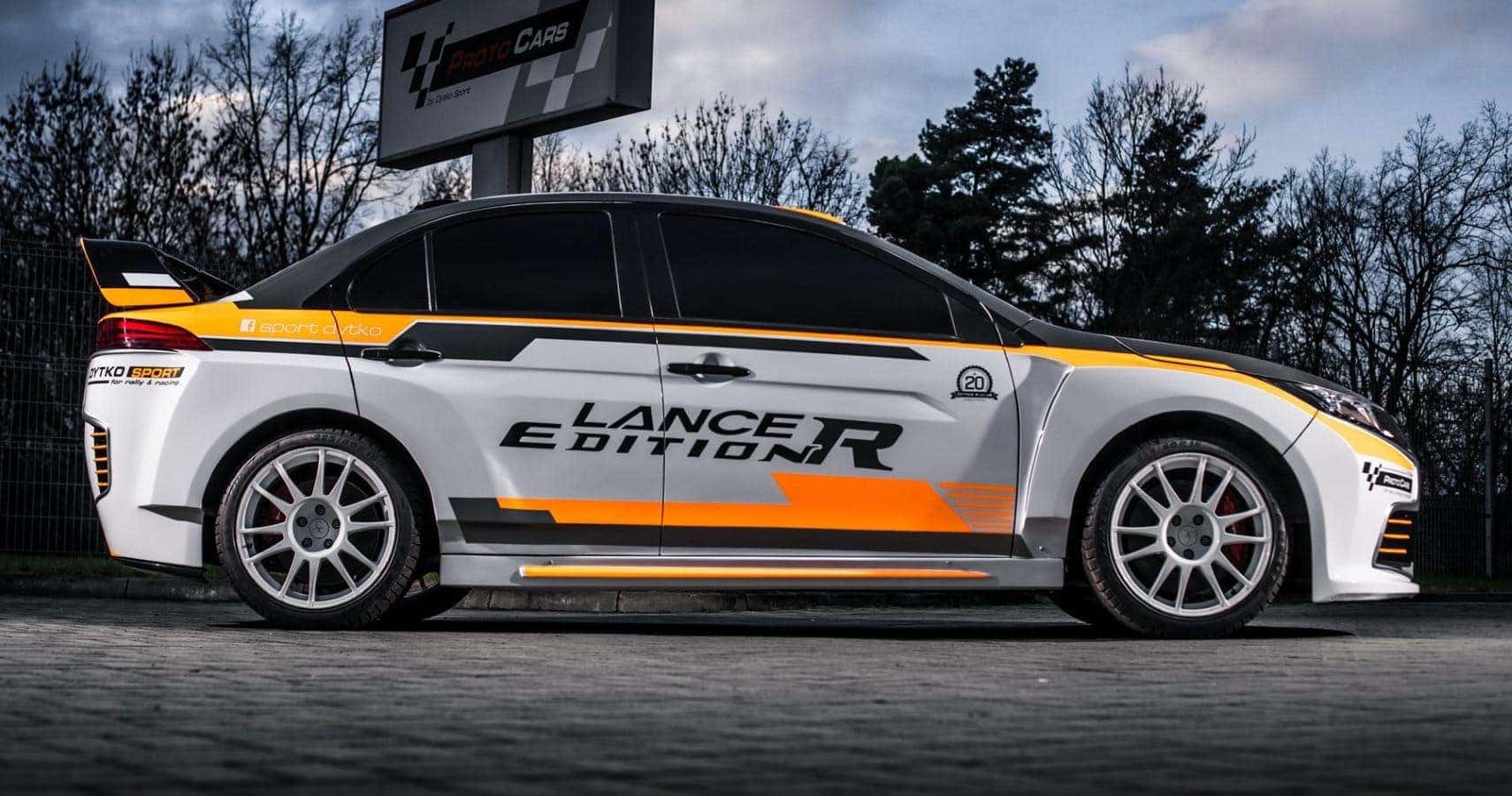 To capture a more considerable chunk of the market in recent years, Mitsubishi has gone all-in on crossovers, in part eliminating the sedans. However, it appears, at least according to one new report, that Mitsubishi might be pining a bit for the good old days. Mitsubishi wants to bring back an old favorite. 
Mitsubishi is bringing back the Lancer Evolution, Autocar reports, citing from "Japanese-based" sources. In an email, Mitsubishi denied commenting "on speculation." According to the report, it will come in a five-door hatchback and a sedan. Marking it a significant shift for Mitsubishi, where it sells only crossovers now, at least in the US, as the Lancer sedan was discontinued in 2017.
Where would Mitsubishi get all the necessary details to revive it? In the Alliance — the Renault-Nissan-Mitsubishi Alliance. The report declares that the new Lancer Evo would borrow some of the hi-po bits from the next-generation Renault Megane RS. While also sharing a new Alliance-developed platform and like previous Evos, it's likely to have an all-wheel-drive and pack a dual-clutch transmission.
The Lancer Evo became a legend after its launch in 1992, securing the status of neighborhood street-racing terror. It's offering a brash exterior and a light, agile framework. Mitsubishi's sportiest offering by far was one of the last, focused, no-frills performance sedans of its generation alongside the Subaru WRX.
The current Megane's most potent form has 300 horsepower, even though Autocar has reported that Mitsubishi will likely be better positioned against cars such as the Subaru WRX STI S209. It could include a 48-volt mild hybrid system, and it could add some instant electric torque. Here's a fun fact: The Renault Megane RS Trophy-R, a mega version of the Megane RS, has managed to steal the Nurburgring Nordschleife lap record from the Honda Civic Type R earlier this year.
The last we heard of the Lancer Evolution came in late 2016. The Lancer Evolution Final Edition boosted output from its 2.0-liter turbo I4 to 303 horsepower and 305 pound-feet of torque. We loved its old-school hydraulic steering and its on-track demeanor, but its age was apparent in everything from interior design to tech, and its on-road livability was straight-up awkward.
For now, there are only rumors and renderings to hold us over. Many are excited for the prospect of the Lancer evolution returning. But at least there's still a faint flickering light of hope to hold on to.
Mitsubishi Needs a Halo Car
If Mitsubishi wants to compete in this space again, it needs to bring its A-game to the table. It needs to have a more serious performance, especially when it comes to its rivals such as the new Toyota Supra and its Subaru rival. It's still something Mitsubishi should explore.
People are buying crossovers because they need a vehicle, but some are looking for passion. The video game generation know exactly what a Mitsubishi Lancer Evolution is, and they are wanting a new one. Mitsubishi needs a car with some major slap to firm up its identity.
You can search the inventory of Mitsubishi's at University Mitsubishi. Make sure to stop by for a test drive and see if this model and make is the car for you. 
Photo Credit: hotcars.com