Mitsubishi Introduces Augmented Reality to Help Sell the Outlander PHEV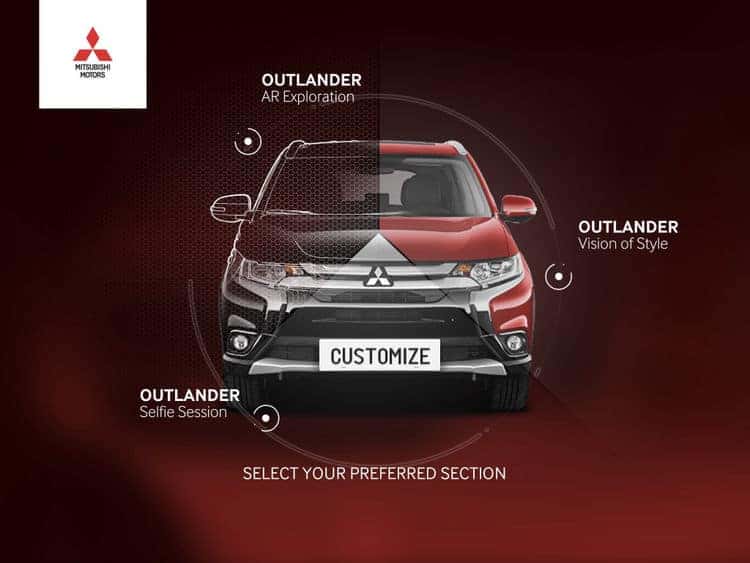 Mitsubishi Motors has been slowly getting back into the marketing world – first with a return to TV advertising, and now with a high-tech augmented reality tool that's set to break the mold. Who's the most recent recipient of the augmented reality sales tech? Our neighbor to the North, Canada. Mitsubishi Motors of Canada will soon begin using the augmented reality app in its dealerships as an aid for salespeople. The augmented reality app will act as supplemental information for salespeople to explain the technology of the 2018 Outlander plug-in hybrid electric vehicle to potential buyers. Mitsubishi states that the augmented reality feature will be available in Canada only for the time being, and depending on the feedback, the company would be willing to consider the technology beyond Canada.
Here's how it all came to be: Ontario based St. Joseph Communications, an app developer, was initially tapped by Mitsubishi to develop this augmented reality app – an app will make the salesperson feel as if they've got a magic tool that will help their sales and knowledge improve. Initially, the salesperson will aim a tablet towards the car, once a distinguishable feature (like a wheel for example) is detected, then the app will lock into place and begin the showroom process.
Once the app is "locked in place" it will allow the potential buyers to walk around the vehicle and see it from different angles, sometimes even like simulating an x-ray. This technology is made possible by hyper-accurate tracking and registration coding techniques. The app is intended to bridge the gap between a salesperson's knowledge and a potential buyer's challenging questions, letting them shop for a car with confidence with this additional tool.
The Outlander has three driving modes in total – EV, series hybrid, and parallel hybrid – all of which can be simulated on the app for the potential buyer to understand them. EV shows the viewer how the car is powered with only electric energy, while the series hybrid mode will teach viewers about how the car works on electric power with engine assistance, and last, but not least, the app also explains the parallel hybrid mode in which the car functions on engine power and electric support. Since the augmented reality app was just introduced in Canada, it is only natural that it's available in both English and French.
Initially, it may seem absurd to use an augmented reality app while shopping for a new car, but the innovation was born out of several studies that indicated Canadian consumers are interested in buying hybrids, but they don't know enough about them to take the plunge and complete the purchase. Studies also showed that salespeople sometimes couldn't even answer how far a vehicle will go on one charge, much less any highly technical questions that are to be expected when looking into a hybrid car.
While we have no idea if the augmented reality app will ever be available in the U.S., you can rest assured that here at University Mitsubishi your questions will be answered as if we did. Our friendly and knowledgeable staff will be more than happy to work with you and answer any questions that you may have about the Outlander. Come by University Mitsubishi and get acquainted with the 2018 Outlander PHEV. Have any preliminary questions? Chat with us on University Mitsubishi social media!
Photo Source/Copyright: appadvice.com