Mitsubishi Has Invested in Whim Mobile Application for Feasible Car Ownership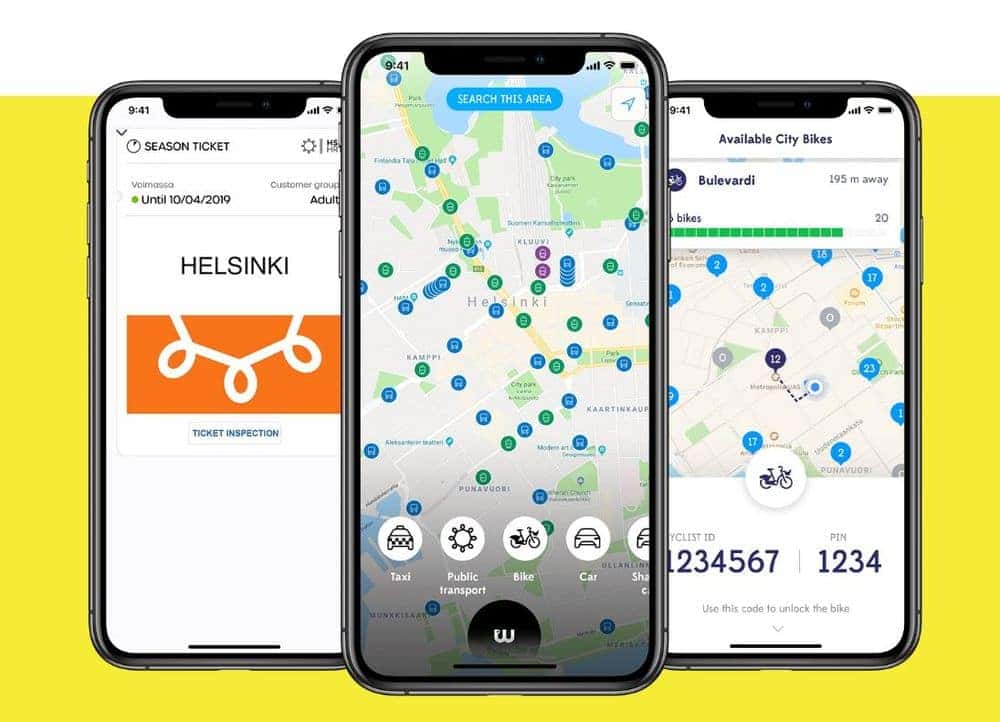 Mitsubishi Corporation has joined Toyota Financial Services as investors in a Finnish firm that is looking to offer another feasible alternative to car ownership. The Tokyo-based company has purchased shares in MaaS Global Oy, a Helsinki-based company that is behind the Whim mobile application. Whim had raised about $26 million from investors in April for the project.
Toyota Financial Services (TFS) is the finance brand for Toyota in the United States. TFS offers leasing and retail auto financing through participating dealers and Toyota Motor Credit Corporation (TMCC) as well as Toyota Lease Trust. TFS also provides vehicle and payment protection products through participating dealers and Toyota Motor Insurance Services (TMIS) and its subsidiaries.
MaaS Global has been on the lookout for "strategic" investors who bring "not just money but something extra," Hietanen told bloomberg.com. Hietanen wants to keep learning from Mitsubishi in how to incorporate the local know-how with the global reach and how exactly to negotiate with the various parties within the transport ecosystem that surrounds itself with the multiple transport services from city-bikes, buses, taxis, rental cars, and city bikes.
MaaS Global developed the mobility-as-a-service business in the Finnish capital, which is where it launched in 2017. Helsinki users can choose a monthly subscription which includes unlimited public transport, use of city bikes, 10-euro taxis over short distances, and cheaper car rentals. The subscription with unlimited rental cars, short-distance taxis, and public transportation can costs up to 499 euros a month. (To give you an idea of how much that would be in U.S. Dollars, the current exchange rate is about .91 Euro per USD.)
The plan is to expand to Singapore next, as well as some cities in Japan and Vienna, Hietanen stated. Before unveiling the service to the masses, Whim, Whim mobility service by Finnish MaaS Global, will pilot with smaller user numbers in each of its markets to "focus on the user experience to really get it right," Hietanen said. MaaS Global is expected to open in Chicago, Vancouver, and Miami sometime in 2020.
In Helsinki, the service is expanding to a new pricing model in the next quarter. After its first introduction of a pay-as-you-go model and then it'll move into the packaging mobility in monthly subscriptions. Whim will launch the packages where the price will be dependent on the service levels to which will better compare with the private car ownership.
"This is what a car tends to represent to people; it's this promise of freedom to go anytime, anywhere on a whim," said Hietanen. "We really need to concentrate on delivering that."
About MaaS Global:
The MaaS Global is the world's first true MaaS operator. Through its "Whim" smartphone app, the market's first commercially available, all-inclusive MaaS solution, MaaS Global offers mobility services that enable route-planning, ticketing, payment options, booking, combining various methods of transportation, such as rental cars, railways, buses, and taxis. MaaS Global's strengths include the sophisticated technologies it used to develop Whim and its original, monthly subscription packages.
After launching Whim in Helsinki in 2017, MaaS Global has made the service available in Belgium and England. There are more than 100,000 people who have downloaded the app in Finland. MaaS Global plans to expand Whim's reach to Japan and other markets around the world.
The MaaS Market:
The MaaS market is expected to grow because the services make it easier for people to get around, and they also encourage the use of public transportation. It helps to address the environmental concerns, other challenges associated with urban population growth and traffic congestion. There are more governments and transportation providers every day around the world that are considering MaaS solutions and conducting trial applications. 
You can search the inventory of Mitsubishi's at University Mitsubishi. Make sure to stop by for a test drive and see if this model and make is the car for you. 
Photo Credit: bloomberg.com