Mitsubishi eX Concept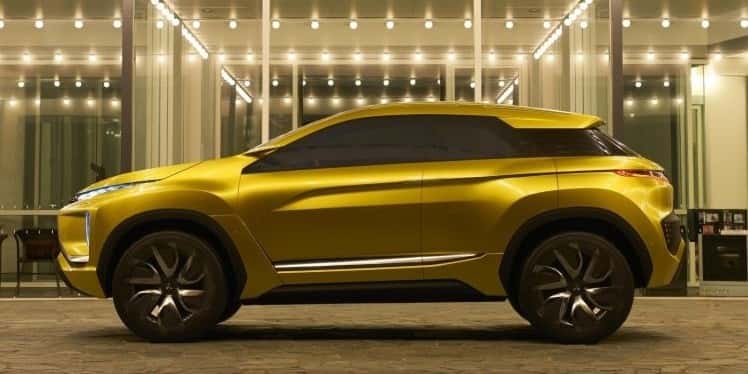 Ladies and Gentlemen, are you ready to enter the future of automobiles? Flying cars aren't here yet, and they may never be, but many have theorized that the next technological development will be major advancements in artificial intelligence. We have Siri and Cortana, but those virtual assistants will pale in comparison to what Mitsubishi Motors will be implementing into their new concept, the Mitsubishi eX.
Look at the picture above and tell us the eX doesn't look futuristic based on aesthetics alone. This is the next-generation people, and with their new partnership with Nissan, Mitsubishi may start stepping in new directions with their crossovers and electric vehicles. The eX is the first vehicle to reign it in.
Outfitted with two compact, high-output motors, the front and rear wheels will be powered by a new drive battery able to deliver 70 kW of power. Together, this will culminate into a total of 188 horsepower. Plus, the eX twin-motor drivetrain will employ the same S-AWC technology we see in the Mitsubishi Outlander GT. S-AWC is an acronym for "Super All-Wheel Control", a system developed by Mitsubishi to manage the torque between all four wheels in an effort to enhance driver control and the vehicle's drivability, giving the driver peace of mind on the road.
There are many hints Mitsubishi released about the eX exterior and interior, but probably the most interesting is its proposed artificial intelligence services. Yes, autonomous cars are coming out, and now a car with it's own A.I. (Artificial Intelligence) interface is just around the corner. The A.I. is linked to a cloud owned by Mitsubishi Motors, and matches information about a drivers internet activities at home with the places they visit based on their interests. Together, this allows the A.I. to present the driver with information related to such interests, recommendations for local happenings, and even send coupons to their smart phone.
The Mitsubishi eX is also supposed to come with many advanced and automatic safety features. These include the current Blind Spot Warning, Lane Change Assist, and Front and Rear Cross Traffic Alert systems, and even technology for changing lanes based on driving conditions such as forced merging due to construction zones. But, the eX will also go a step further – think Automated Parking Assist in valet fashion. Yeah, the car is expected to be able to park itself and be retrieved without any driver input (except for maybe the push of a button).
Now, this is all concept, and it's hard to say what promises Mitsubishi will deliver on. If the final product is half as good though, it might change the auto industry forever.
Photo Source: insideevs.com