Maybe Mitsubishi Should Revisit Building Minivans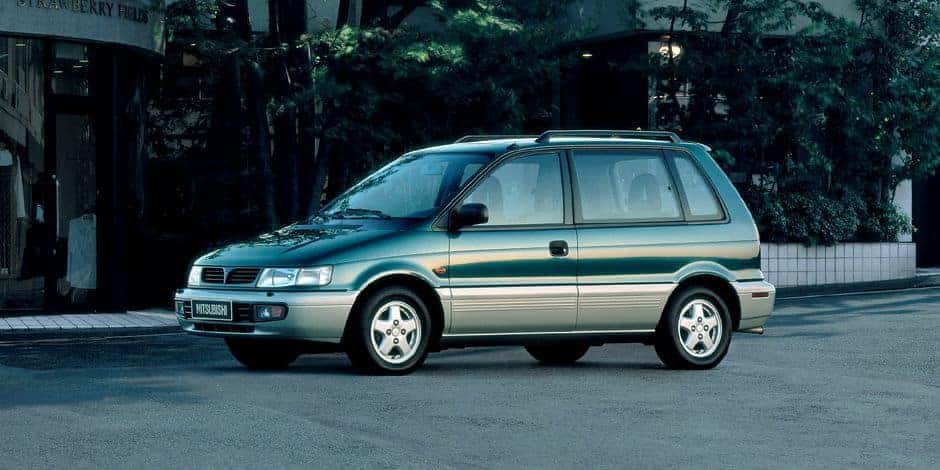 Did you know Mitsubishi Motors once had a minivan? Yeah, it's true. With the likes of the Dodge Grand Caravan and Chrysler Pacifica running the minivan market, we can't help but wonder why other brands aren't trying to place a stake in the still prosperous niche. Yes, crossovers and SUVs are all the rage, and Mitsubishi took notice when they made the Mitsubishi Eclipse Cross. But take a look at the once Mitsubishi Expo LRV and what it could be with the technology available in the Eclipse Cross today.
Called the "perfect tall wagon for young couples", one may see an inkling of the now popular crossover model in the design of the 1992 Mitsubishi Expo LRV. The picture above could easily be mistaken for a crossover after a generation or two, and being two feet shorter than the Chrysler Pacifica minivan, it seems Mitsubishi Motors was leaning towards crossovers decades ago. We all find our way one way or another, right?
Most North Americans won't know about the Mitsubishi Expo LRV minivan though. The Expo never made its way to America, but it had clones: the Dodge Colt, Eagle Summit, and Plymouth Colt Vista Wagons. Designed with seating capacity for seven and a 107-inch wheelbase, this minivan could go a long way for families on the daily and during long road trips. Back then, it was versatile for its time, with not only plenty of passenger space, but also a 113hp engine, a four-speed automatic transmission, permanent all-wheel drive for the drivetrain, and a cassette deck compatible with portable compact disc players. Back then, in the early 1990s, this Expo would have been a gold mine in America, and we're curious as to why it never made it – what else would young couples want (at the time)?
Now take a step into 2018 with the Mitsubishi Eclipse Cross. Powered by a 152hp 1.5-liter engine optimized by Mitsubishi Motors MIVEC system, paired to an eight-speed automatic continuously variable transmission with Sport mode standard, minivans aren't known for being speed demons or for their high-performance. The Eclipse Cross also has a combined fuel economy of 27 mpg – that's already a great standard for minivans, with the market-leading Chrysler Pacifica only having a combined fuel economy of 23 mpg (but also has a stronger engine). These days, with the Mitsubishi Eclipse Cross, Mitsubishi has greatly increased the convenience and technology features consumers can find throughout the cabin, so why not another minivan?
Past cassette players and walkmans came MP3 players and then smartphones. Now, the way to listen to music is with Apple CarPlay or Google Android Auto and then get a vehicle capable of communicating with those apps. The 2018 Mitsubishi Eclipse Cross comes with a 7-inch smartphone link display with such capability and even sports Mitsubishi Motors' own infotainment system, Mitsubishi Connect, albeit a basic form of it and not the high-tech futuristic video we've seen in promo videos. The available 710-watt nine speaker Rockford-Fosgate premium sound system is a nice touch though. So are the usual amenities of Bluetooth wireless technology, and steering wheel-mounted audio, phone, and voice controls. What else could young couples want these days?
Again, if Mitsubishi Motors made a minivan based off of the Mitsubishi Eclipse Cross, they could hit another jackpot. Check out the Mitsubishi Eclipse Cross at University Mitsubishi and see for yourself.
Photo Source/Copyright: RoadAndTrack.com